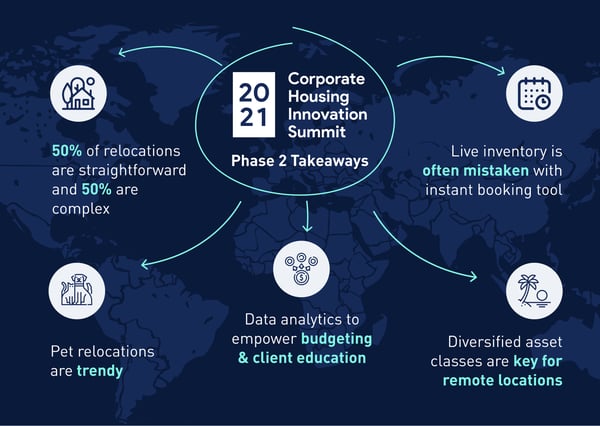 Smart, Safe, Sustainable Summit
#AltoSummit Phase 2: Prototype & Iteration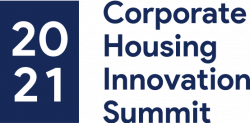 This Summit is all about identifying the biggest pain points in the corporate housing industry and coming together to find solutions. Taking the continent-transcending problem areas identified by more than 400+ participants in Phase 1: Design Thinking, AltoVita CEO and co-founder Vivi Cahyadi Himmel collaborated with Marlon Candido, AltoVita Product Designer, to prototype features which specifically addressed those issues.
Vivi further teamed up with Francois Joly, AltoVita Digital Marketing Executive and a data genius, to investigate the integration with a crime data API provider to look at the safety and security element of corporate housing, and to simulate a data analytics tool to address the issue of "cost pressure from clients."
After applying a strict agile development process, we then assembled continent-based focus groups during the week of May 26-30. This group included 20 Global 2000 companies, 12 Relocation Management Companies (RMCs), 5 relocation technology partners, and 2 corporate housing experts. Amongst the participants were Zain Rahman, a data analytics specialist, and Avneesh Saluja, a machine learning and data scientist, who were relocated by their respective employers and brought a unique perspective. We presented prototypes and further refined the new features and technology, which will be unveiled during Phase 4: Product Launch next month./p>
"Love the format, and amazed at the quick response and turnaround from AltoVita! So happy to be part of this summit!"

– Patricia Tavares, LATAM Ambassador & Founder of "Brazil Talks"
"The process provided a structured platform to enable free flowing ideas to be captured, curated, and fashioned into real solutions."

– Keryn Mendes, APAC Ambassador & Host of "The Working World"
Here are the top six common themes from Phase 2: Prototype & Iteration, validated by continental groups in five different private sessions.
50% of relocations are straightforward, and 50% are complex
Laura Beron from Aires wisely reminded us in the US-East Coast & Central group that, "50% of relocations are straightforward, and 50% are complex." Roughly half of relocations can be fully managed with AltoVita's automated booking tool, saving time for relocation managers, the assignees, and operations teams. Most often, the complex relocations include:
Families
Pets
Remote locations
Time sensitivity
By using a combination of a hands-on, human-centric approach strategically paired with technology to streamline the operational process, we can meet the needs of complex relocations. End-to-end sourcing is key for certain requested requirements – for instance, remote locations where providers must set up and furnish empty properties.
Pet relocations are trendy
The American Veterinary Medical Association reported a 50% increase in new pets per week from March to August last year. According to an American Pet Products Association "COVID-19 Pulse Study," this equates to about 11.38 million US households getting a new pet during the pandemic. And as pet ownership booms, the number of pet relocations naturally follows.
AltoVita has experienced a 50% surge in pet-related requests, with an increase in moves for not just one pet, but multiple. From space and amenity requirements to implications from country regulations, pet relocations can be quite complicated but see how our brilliant product team has built an enhanced tool for finding the right property for pets here.
Data analytics to empower budgeting & client education
The APAC and US-West Coast & Mountain groups both cited cost pressure from clients as a #1 issue they face, and this was in the top three for every other continent group.
The ability to access data analytics for average market pricing, sorted by the number of bedrooms and with the ability to compare across markets, would grant RMCs and Destination Service Providers (DSPs) the ability to benchmark, budget for accuracy, educate and manage client expectations, and "be a helpful parity feature," said Keryn Mendes, Global HR Mobility Lead at CSIRO and APAC Ambassador.
"Pricing and transparency must be looked at urgently. With multiple tiers and commissions/booking fees added on to the nightly rate, the end user can at times pay 4x the initial rate. These unnecessary high costs are using up too large a slice of budgeted relocation packages and are therefore encouraging assignees to look elsewhere for more economical options. To gain an edge and competitive advantage, some level of transparency is needed in order to build trusting, long lasting relationships with corporates and assignees."
– Nouran Zarroug, Africa, Europe & Middle East Ambassador
Live inventory is often mistaken with instant booking tool
Many corporate housing specialists serve a specific and needed niche in corporate relocations. These companies go out and set up apartments and home for their clients, which means their business model and inventory are not suitable for instant booking.
While live inventory and automated systems can streamline the process for most relocations, with customisations easily set in an operator's AltoVita dashboard, it's not a one-sized-fits-all approach. The instant booking tool is just one of many ways to book. The growing digital-first population who prefers to self-serve is a good user case for this.
Technology cannot replace the empathy and the thoughtfulness that comes from a human-centric approach. That said, live inventory can augment the decision-making process by providing cloud-based data with fast delivery.
Diversified asset classes are key for remote locations
When you get outside of metropolitan areas, the number of available serviced apartments tends to drop off significantly. And with it, professional property managers also become hard to find.
In order to better serve relocations to secondary, tertiary, and remote locations, we need to diversify our asset classes. Hotels and co-living solutions specifically can fill this gap, as hotel chains are much more dispersed globally. Additionally, the ability to sort and filter available properties by asset class – from serviced apartments to single-family homes & villas, unique homes, hotels, and co-living arrangements – will save time for clients and assignees.
I was surprised that remote areas were an issue in the US. I had thought that capacity was going to be an issue in LATAM, Africa, or Asia but to hear it was a major issue in the US was news to me.

– Ben Cross, North America Ambassador & host of "Love + Relo"
Thanks to real user feedback, prototyping & iteration save hours of development issues
Real user feedback gathering is a key element of a product development process, while prototyping a user interface helps to effectively illustrate the purpose and functionality of a new feature. Here's an example from the Innovation Summit.
In order to address the safety and security issue identified during Phase 1: Design Thinking, we prototyped a map view integration with a reliable crime data API provider. This feature sparked a WOW effect amongst all participants during the private Phase 2 sessions within seconds of viewing. It even ranked the highest in NPS score for the APAC and LATAM focus groups.
After hours of stepping back from the powerful visuals, participants were given the opportunity to provide written feedback on each new prototyped feature. Some voiced concerns about "the accuracy of the crime / safety data and potential liability" and cautioned that "by implementing this tool that you stigmatise areas and that these have difficulty in growing out of their reputation. Furthermore you are condemning all businesses in that area to be of high risk to go there."
This is truly the purpose of this four-phased agile development process: to systematically incorporate user feedback as a key step to iterate and fine-tune the scope features prior to production.
"The Innovation Summit has been a comprehensive overview of the future of corporate housing, designed by, and for thought leaders in the mobility space."

– Jaime Lingham, Global Immigration Leader at Absolute Immigration and APAC Ambassador
Join us for Product Launch!
AltoVita's product team is currently incorporating feedback from Phase 2 into a Minimal Viable Product (MVP) of the above prototypes, and then our team of industry experts will gather once again the second week of June for Phase 3: Soft Launch & Testing.
You're invited to join us LIVE as we unveil these new features and technology during Phase 4: Product Launch!