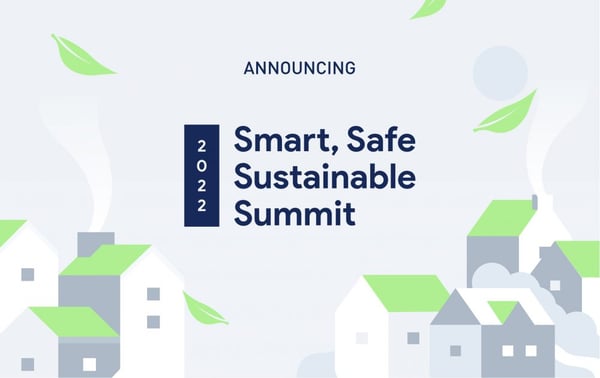 Smart, Safe, Sustainable Summit
Blog
Introducing the Smart, Safe, Sustainable Summit!
An ESG-focused springtime series for global mobility & business travel
As part of our bold vision for open industry innovation, last year AltoVita hosted the first-ever Corporate Housing Innovation Summit, which fostered collaborative product research and development processes to support the sector into the 21st century. Read all about what was discussed during the Summit and the new tools created on the Blog.
Now we're back for our 2nd annual Innovation Summit – this time, with a focus on Environmental Social Governance (ESG) and our commitment to making the hospitality industry smart, safe, and sustainable.
The three-month Summit series will include cross-sector collaboration to improve smart, safe, and sustainable features within the temporary housing space, plus thought-provoking discussions with industry luminaries, an immersive in-person event, and more.
Customer voice is powerful. At AltoVita, we pride ourselves on duty of care compliance, operational excellence, and our ability to listen to our customers. The Innovation Summit is a manifestation of our customer obsession. Last year, we brought over 400+ global mobility and corporate housing professionals together. We stepped into the future to collaboratively discuss customer pain points, success stories, and product vision in safety & security and data analytics, among others. This year, I'm excited to launch the second edition of the Summit with a timely theme: smart, safe, and sustainable.

– Vivi Cahyadi Himmel, AltoVita CEO & Co-Founder
First Up is Design Thinking: Unlocking ESG Together
Collaborative product development with open innovation, designed for talent mobility and business travel professionals worldwide. This interactive session on March 10th will be led by Chris Roberts, Chief Operating Officer at Pivt, and Ben Cross, VP of Global Growth at AltoVita.
Learn more about what to expect during this virtual event here.
Then, AltoVita's Tech Team Starts Prototyping
During Design Thinking, participants will raise a number of pain points and desired functionalities related to the themes of smart technology, safety and security, and sustainability within global mobility and business travel and how it relates to temporary housing. After this key meeting, AltoVita's tech team will develop prototypes to help solve these needs and create new products to serve this audience.
These prototypes will be reviewed, refined, and tested during private Focus Group meetings on March 31st.
The Grand Event: The Smart, Safe, Sustainable Summit in London
Thursday, May 12 | Venue to come
An all-day, immersive, in-person event filled with thought-provoking discussions, networking, and more. The day will kick off with three panel discussions, each led by:
In the evening we will enjoy a cocktail reception with a keynote speaker who is a sustainability expert, Product Launch, unveiling the new features and tools developed as a result of Design Thinking, and the Smart, Safe, Sustainable Honours, where we will recognise three individuals for their contributions to the global mobility and business travel sector to advance smart technology, guest safety and security, or sustainability initiatives.