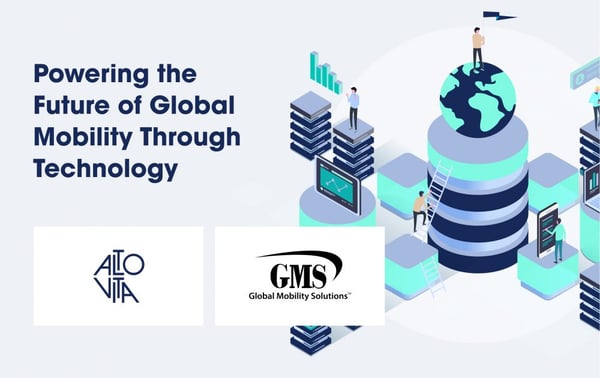 News 
Powering the Future of Global Mobility Through Technology
Today's travellers are digital natives and therefore expect a seamless, quick, tech-driven experience in everything they do. Unfortunately, the relocation industry is largely still used to outdated, slow-moving processes.
But not us.
We believe that the future of global mobility lies in technology; it's part of our AltoVitian DNA. We are delighted to announce that we are now partners with Global Mobility Solutions, a company that shares our tech-driven vision for the future of the industry, making relocation easier for everyone.
Our online platform was built with people in mind. Traditionally, sourcing and booking corporate housing can be a time-consuming and frustrating process that relies on PDF and email, which doesn't allow for global mobility and relocation managers to do their work efficiently. Our cloud-based platform removes this hassle as it consolidates the fragmented property distribution system, so all housing options live in one place and users can browse and book one of our vetted and approved properties in a few clicks with the whole process done in minutes. Our Google API integration even allows users to view the local area surrounding the property selected. We can tailor your experience with our specific filters, which allow you to set a budget, view commute times, check the sustainability of the property, and much more.
Likewise, Global Mobility Solutions' MyRelocation service acts as a one-stop-shop for those who have been or are being relocated. Their tech platform allows transferees to do everything typically associated with relocating but in one convenient, secure place. Additionally, MyRelocation is mobile-ready and can be accessed anywhere with its in-built GPS. Transferees can use the platform to submit receipts for expenses, talk to their personal Relocation Coach (instead of having one contact for every aspect of a relocation!), access tax forms, download helpful relocation guides, and much more. Their tech-first approach aligns perfectly with AltoVita's mission of transforming the global mobility industry through innovation.
With a world more open to remote and flexible ways of working, it's no surprise that digital nomads want to work from anywhere and combine work with travel. AltoVita and Global Mobility Solutions aim to transform a previously clunky and archaic relocation process by harnessing technology to deliver a seamless experience for modern users.
Find out more about how AltoVita powers global mobility through technology.