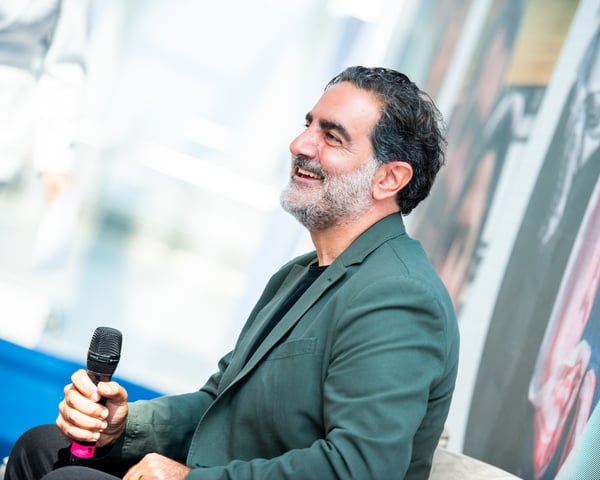 Innovation Summit
Events
Inside the Mind of an Expat: 3 Ways to Improve the Relocation Process
The AltoVita Smart, Safe, Sustainable Summit explored smart methods of using data for talent relocation.
But that didn't stop one speaker's message to delegates — and that's to think of people like him as much more than a set of of data.
Nabil Abi-Aad, Regional Commercial Director, Europe, Middle East and North Africa, at Nestlé, has relocated six times, and been an expat for the past 20 years. He's navigated diverse cultures through his many international assignments, and offered this advice:
Factor in Cultural Impacts
The director was asked whether he had much cultural training in advance of his relocations. He admitted there was none, but that he believed it was down to him to educate himself. "What companies usually do is offer languages, and I think language is the key to the culture. I think this is okay," he said. "But definitely they can do much more."
The experienced Nestlé director also took his opportunity on stage, which you can watch in its entirety at the end of this article, to point out that the six countries he's lived in appears on his LinkedIn profile, but emotionally this translates to "five farewells."
"So we go there, you build friendships, you meet people and you connect emotionally to people and to colleagues," he told the audience. "So for me, six countries means five farewells, which means it's a lot of emotional things."
He also said that employees relocating needed to be aware of other issues like tax systems, which can vary and are complex, even impacting things like relocation package benefits. The policy should cater to this.
Expect the Unexpected!
It seems the mobility manager's job will always be challenging. Abi-Aad said that expats "seek instability" and thrive off aspects like "the rush of understanding languages, cultures."
"This is what's driving this instability, because there's something for you in return."
So he wanted global mobility managers to see the big picture, and "democratise" the policy in recognition of an employee's flexibility.
"Give more empowerment to the people who are moving, because everybody has a lifestyle," he said.
Housing Is A Priority
The director also urged mobility managers to not underestimate the importance of getting the accommodation right. He said he felt housing was just as important as schools.
"The house really becomes home," he said.
"Home in terms of emotional connection. This is where things happen, and this is the only safety net that you have in the beginning before you meet people. And so for me, housing is a priority."
During the conversation with marketing director Urska Blagojevic, he added that he tells colleagues at Nestlé who are moving for the first time that they should "over-invest time and money to really find the proper housing."
Watch the full fireside chat between Blagojevic and Abi-Aad below.