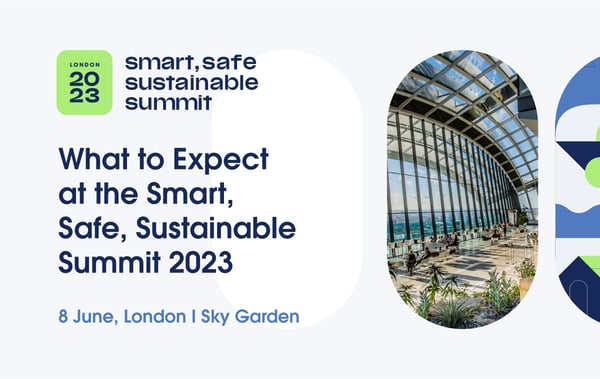 Smart, Safe, Sustainable Summit
Global Mobility
Business Travel
Meet All of Our Summit Speakers!
We have a packed agenda lined up for you on Thursday June 8, as we bring together more than 15 expert speakers for our Smart, Safe, Sustainable Summit.
During this unmissable one-day event, which takes place at London's Sky Garden, we will focus on global mobility and business travel, and explore how technology is impacting these two increasingly important areas.
Our panellists and interviewees are experts in their fields, and come from a range of backgrounds — from social media app Pinterest and games publisher Electronic Arts, to multinational food and drink company Nestlé to digital infrastructure specialist Dassault Systemes.
But one thing our speakers have in common is a shared passion for travel and the benefits that different countries and cultures can bring not just to employees, but for the business too.
The AltoVita Smart, Safe, Sustainable Summit is a unique event because we recognise that business travel and global mobility are merging after the pandemic, with the extended stay accommodation sector one of the hottest in the travel industry right now.
And with sustainability such a key factor in every decision that corporations are making today, we will also be discussing better ways to use climate data and technology within a modern global mobility programme, alongside the heightened awareness of safety.
Plus we have a special speaker: Miguel Nigorra Esteban, partner at Fifth Wall, will be offering his take on the latest trends shaping property technology, and exclusively share "the investor's viewpoint." Don't miss his keynote: Harnessing the Power of Data In Modern Travel and Talent Mobility Management.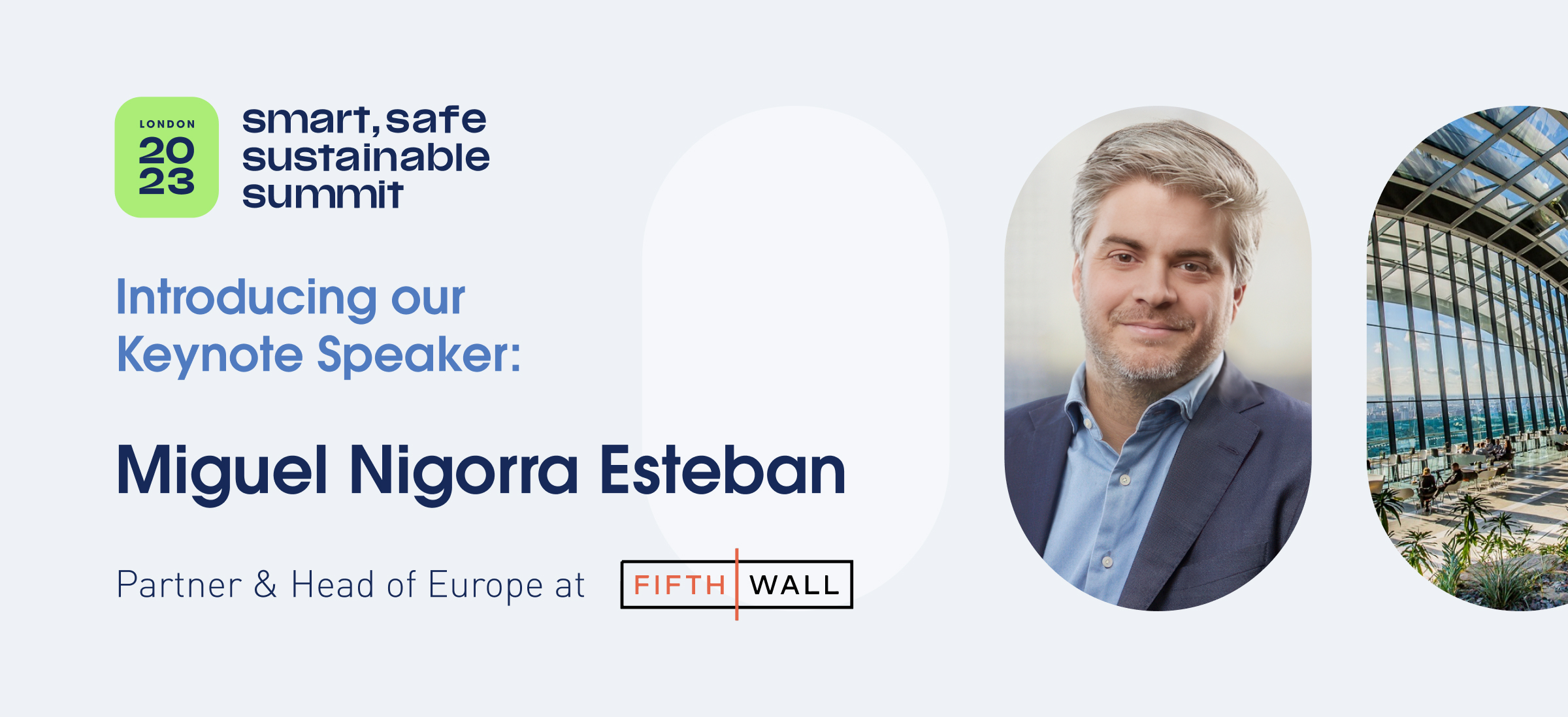 No other event combines the components of business travel and global mobility in this way. Find out more about the speakers and agenda below. You can register here, or use the form beneath the agenda where you can use the HELLOSPEAKERS special code for a complimentary ticket. Come and join the AltoVita team, and our incredible speakers, to discuss the opportunities and challenges your business is facing today.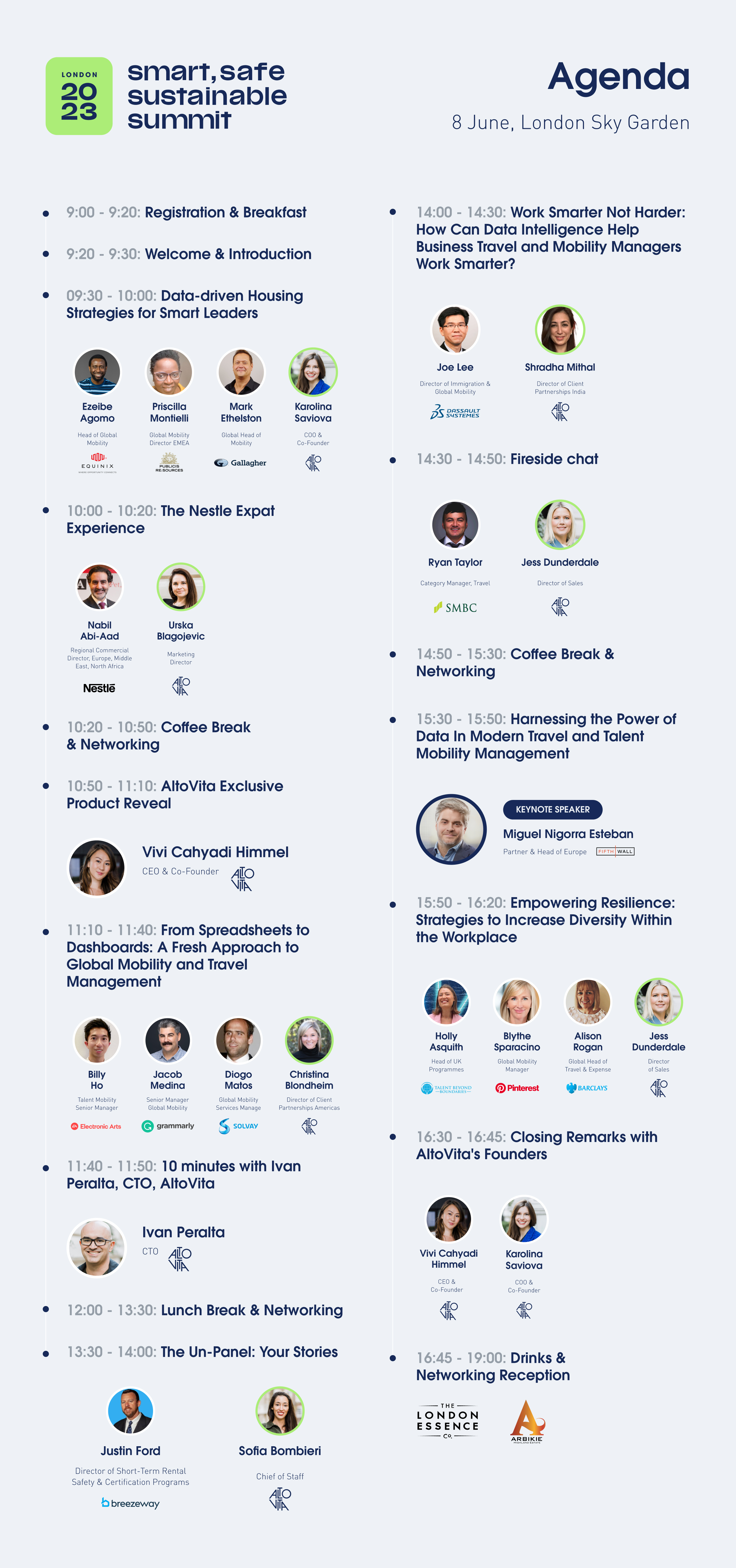 Don't forget to apply the promo code
SAVETHEDATE
for your free ticket to attend the event!