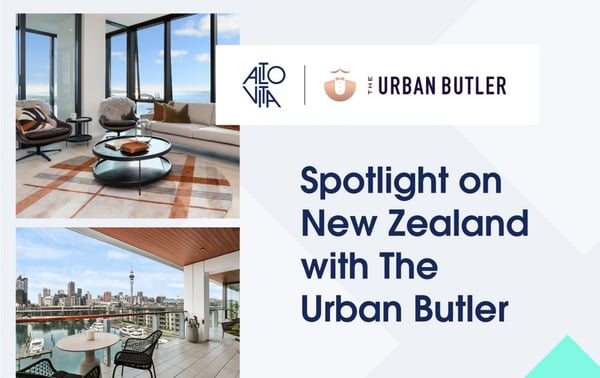 Global Mobility
Spotlight on New Zealand with The Urban Butler
Fall is in the air from London to New York City, but New Zealand is feeling the renewal of spring – in more ways than one. After experiencing one of the world's longest stretches of lockdown and border closures, the country is at last fully open to travellers. But while demand is high, short-term rental supply remains low, due in part to continued staffing shortages, changes to tenancy law, and many short-term rentals converting to long-term at the beginning of the pandemic.
To learn more about the changing hospitality landscape in New Zealand coming out of COVID we spoke to Jon Lawry, CEO and Co-Founder of The Urban Butler, a leading provider of short-term mid-luxury rentals based out of Auckland. With a portfolio of more than 30 properties and a strong pipeline to expand further across the country, The Urban Butler has an exciting growth plan for a wave of new business travellers.
New Zealand's border restrictions were fully lifted on July 31st, but domestic demand was felt before then. When did you start to see demand pick up?
Jon: Domestic consumer comfort came back as soon as the government announced the border-open dates in mid-March, for a staged opening beginning April 12th and running through the end of July. Up until then people were very nervous about booking anything because there was no certainty or confidence. As soon as those dates were announced, we started to see that boost and demand has continued to grow since then.
July and August are usually the quiet months of the year here – shoulder season – but we were at 68% occupancy in July and similar in August across the whole portfolio. That's unheard of for those months. Looking forward, we're already at 38% occupancy for December. It's really ramping up. Nightly rates are also higher.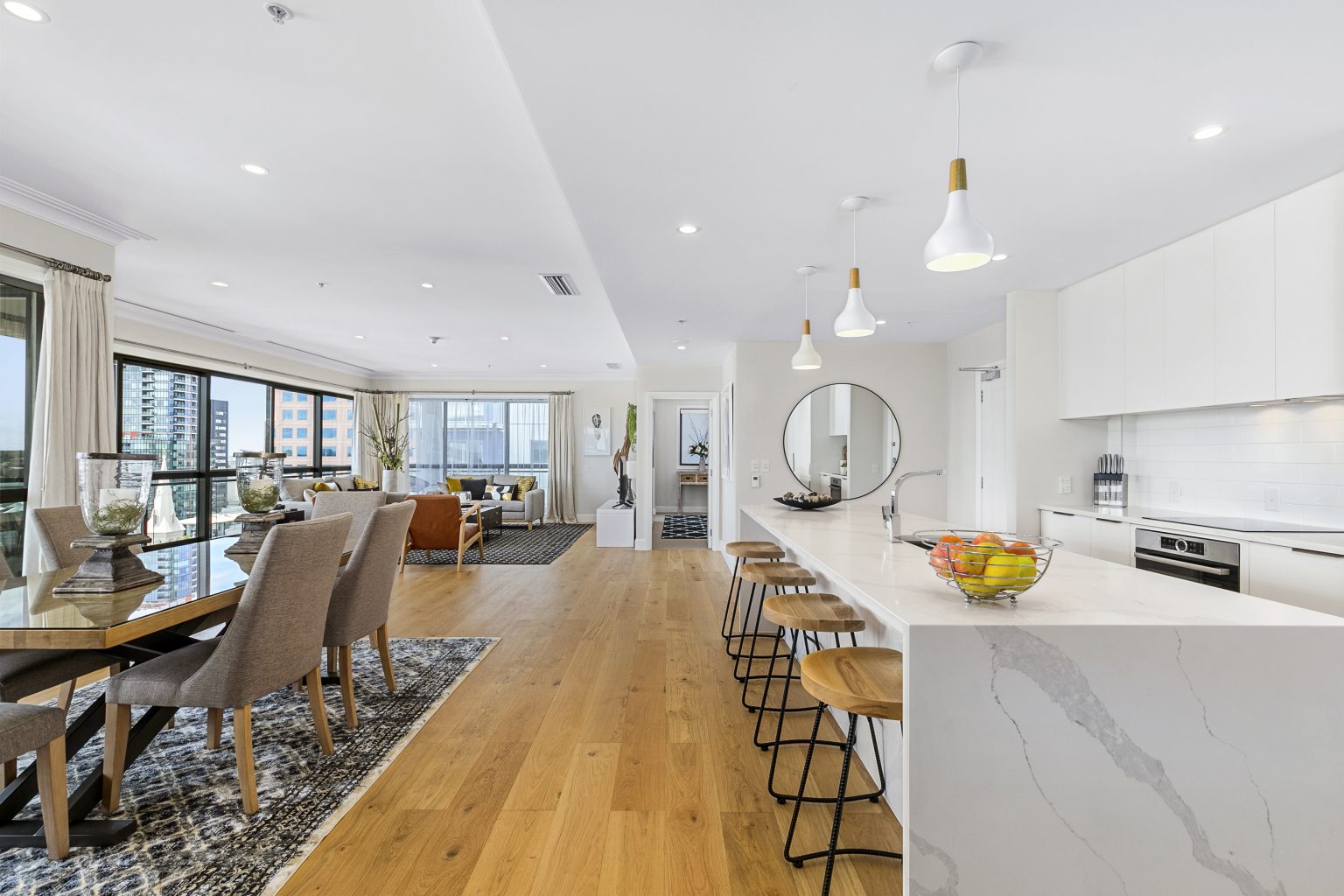 What should travellers expect upon arrival to New Zealand? What's the scene like?
Jon: In terms of mask wearing, that had been very minimal since the summer, and now as of September 12th the requirement for masks has been completely dropped! All border testing and traffic light alerts have also stopped as well.
What consumer trends have you noticed compared to pre-pandemic?
Jon: We have definitely seen a lot more longer stays during the pandemic. Pre-pandemic the average length of stay was around 3 to 5 days, and now it's 7 days. We still get weekenders and mid-week corporates, but there are also a lot of stays for 2 to 3 months. Some guests are here for work, and some are moving back to New Zealand and living in a short-stay rental while they explore and decide where they want to live permanently.
A lot of people are also extending their stay, largely driven by work-from-anywhere and more flexible corporate policies. To meet this demand, all of our listings now have coffee machines and a laptop-friendly work surface.
Coming out of the pandemic and during, the main business is the same but it's the way that it's delivered that has evolved. There's a lot more interaction with the guest – and also from the guest point of view, they really want to know exactly what they're purchasing. They ask a lot of questions now about the property and what it is. This has created an increase in the administration side of our communications. I think because people haven't been able to travel, they want to be sure it's perfect when they get there. We can facilitate things being ready in their apartment before they arrive if they want, like groceries.
Did The Urban Butler offer services before the pandemic?
Jon: In early 2020 we started doing experiences like "meet the winemaker," but then everything ended. But now we're looking at starting everything from boutique wine trips to something out on the water to airport pickups. From what we're seeing in guest behavior there is growing demand again for these types of add-on concierge services.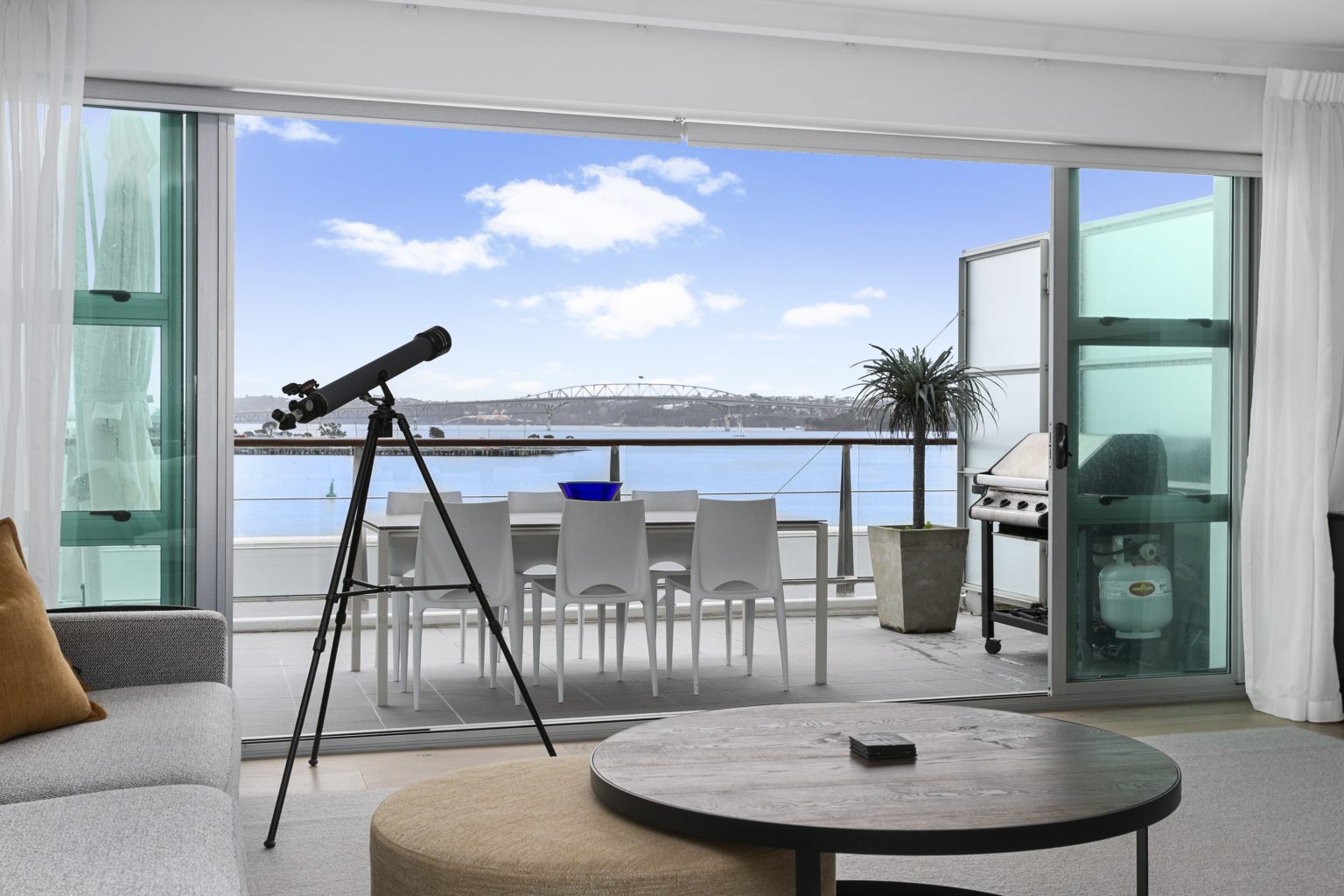 How has duty of care and the guest experience evolved?
Jon: We created a program where we have an Urban Butler team member stay in each room as a trial, who can then audit how everything is presented and, say, take inventory of the cutlery and dishware in the kitchen. They also create a detailed house manual for future guests on quirks of the room, such as how to use/charge the electric blinds and how to operate the oven
We've also brought on a five-star housekeeping team who previously worked in a hotel, and there is a questionnaire process to report anything damaged with priority. We want to make sure everything is perfect before the guest arrives, and this process enables us to immediately action anything that requires attention.
A guest recently called after he checked in to say "this place looks exactly like the photos. We've never been to an Airbnb that looks just like the photos." I laughed and said, yes, that's the idea. That's what we're trying to do.
We've also taken steps to control noise in our properties for the comfort of all guests and residents in the building. There are NoiseAware noise monitors that alert us if there is any noise above a certain decibel level. This is advertised in the property listings so it detracts any partygoers right from the get-go.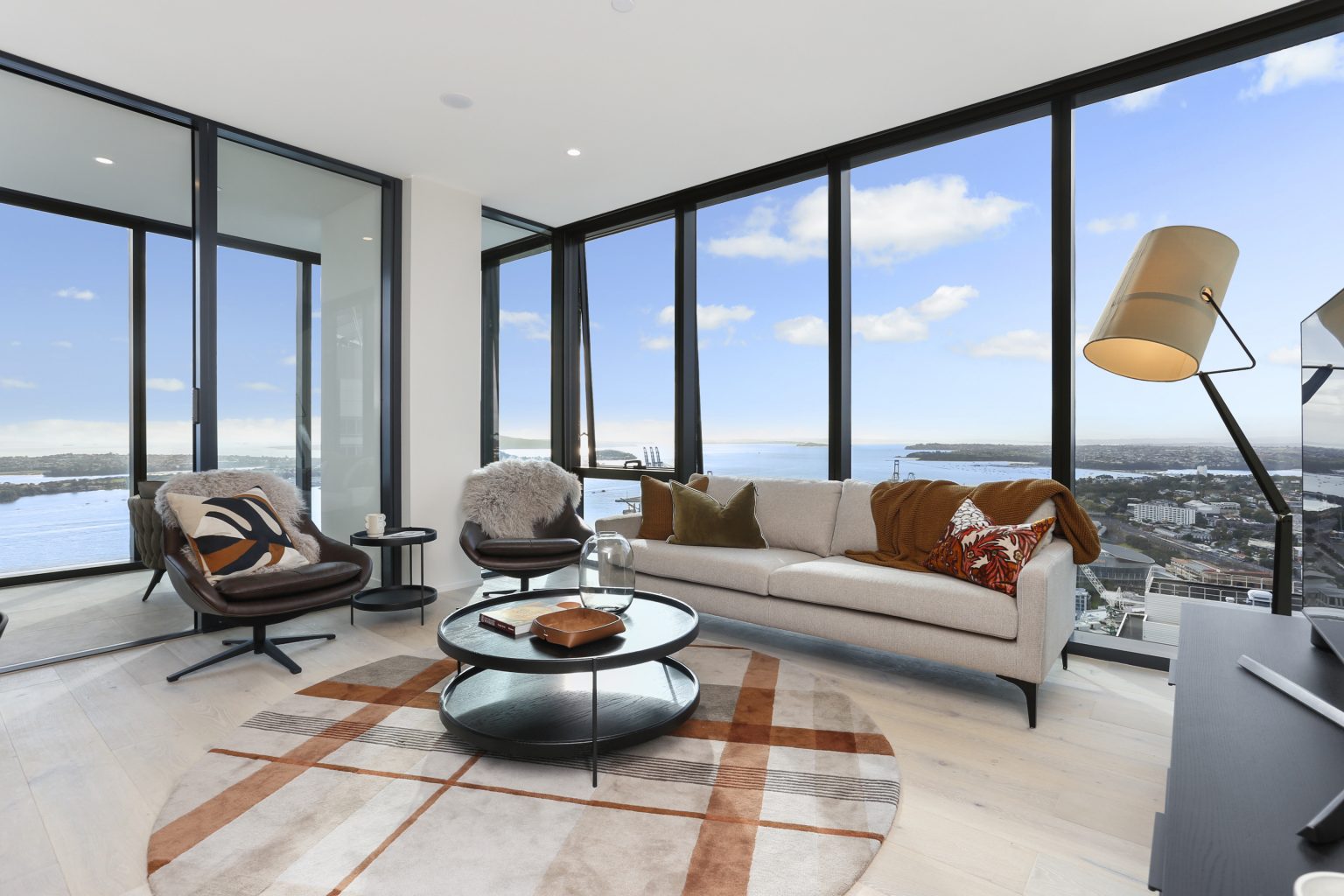 The Urban Butler properties are gorgeous. How do you maintain a unique design across the portfolio?
Jon: When onboarding a new property, we follow three distinct principals:
Location: Having the right building in the right location. You can't have one or the other, it must be both.
Presentation: Does the apartment follow a design flow and have a consistent, cohesive look throughout?
Point of Difference: Something that grabs your attention and increases the guest experience. This could be anything from a view to something quirky or unique about the property.
Our newest property which we're all very excited about is The Pacifica in Auckland, and the Point of Difference there are the stunning Harbour views from each apartment's floor-to-ceiling windows. Plus, this property has everything – small movie theatre, outdoor BBQ area, Italian café-bar, pool, gym, spa, sauna, resident's lounge, and 24/7 valet.
What are you most excited for in the next 12 months?
Jon: The Urban Butler has some exciting growth plans for the next 24-36 months, acquiring new properties in line with their existing portfolio in Auckland and beyond.