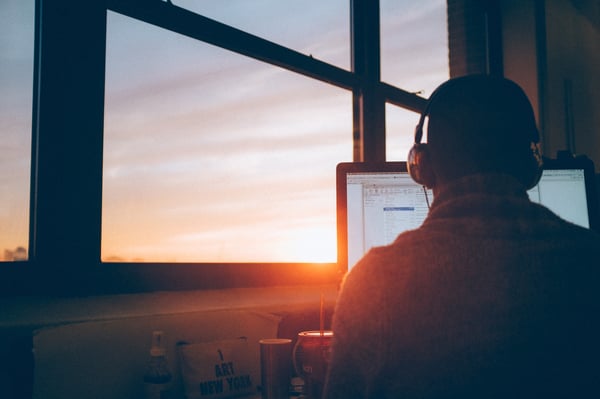 Business Travel
Work from Anywhere: Is the WFA Model Sustainable?
In the world-shifting year of 2020, many simple items and situations went from occasional rarities to everyday necessities, like masks for example. The most notable change, though, had to come in the form of remote work.
While most of the conversations have centered around working from home, there's another model that's thriving for businesses everywhere: Work From Anywhere, or WFA.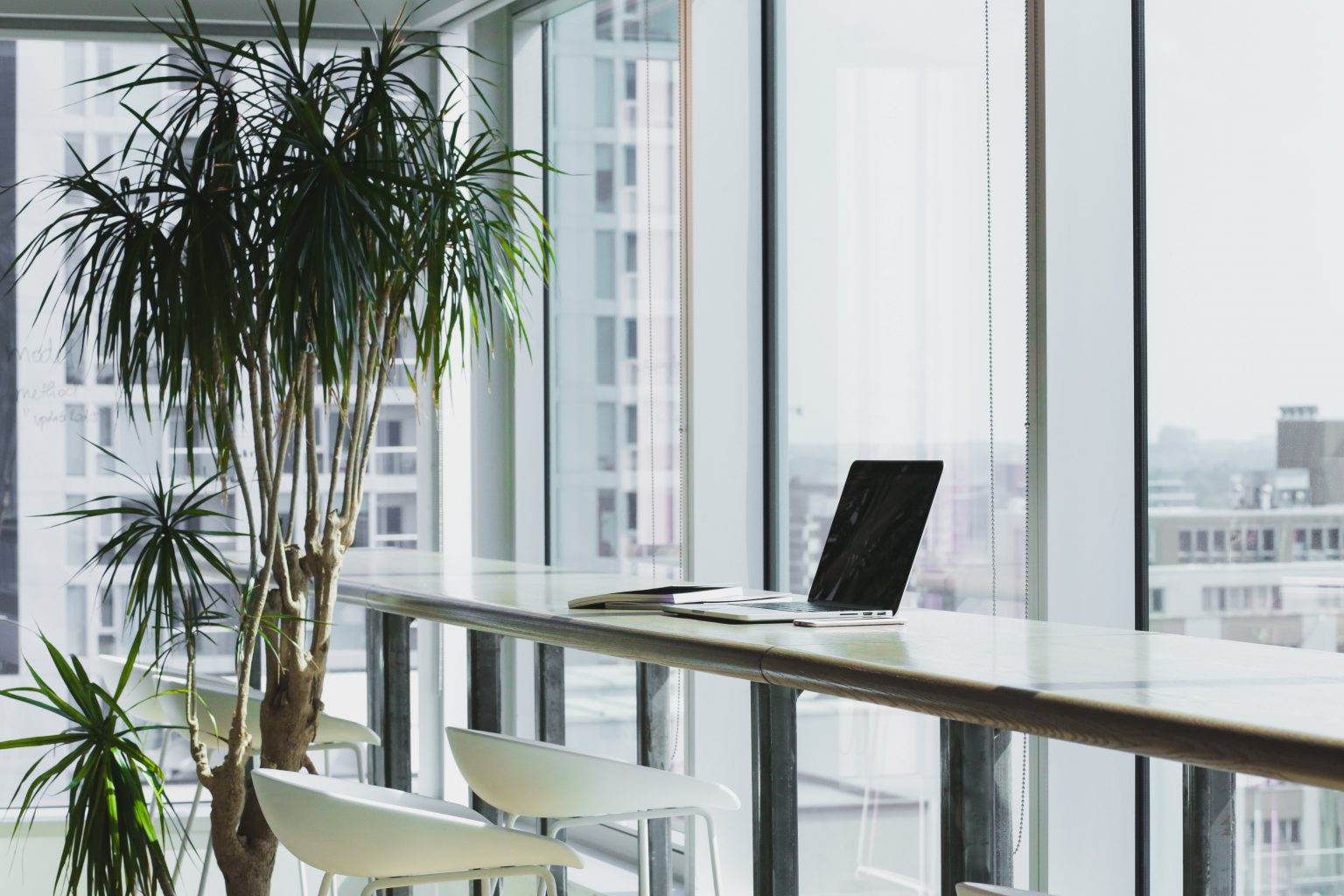 Getting Up to Speed: What Is the WFA Model?
The WFA model is an employment scheme in which employees have far more freedom in where they work. They may combine their home and the office, working a few days each week at the office and a few days at home. Or, they may opt for the "digital nomad" life: working remotely from various countries and locales.
It is this last choice that has garnered the most attention. Particularly after the long travel bans and limitations of the pandemic, many employees across all industries are itching to get out into the world and change their surroundings.
The Rise in the Work from Anywhere Model
While it's been discussed far more in recent months, the WFA model isn't new. It has existed long before COVID-19, and the proof is in the pudding. Remote Year, a company that facilitates temporary digital nomad stays, brings in $30 million in annual revenue.
Unsurprisingly, the pandemic opened the floodgates for working from anywhere. In fact, 28% of employees say they spent time working outside their home state or home country during the pandemic.
Employers are increasingly on board as well. In fact, in an August 2020 survey of 800 employers, 83% said they'd be making more flexible working circumstances like WFA options available after the pandemic.
Some of the world's top employers are already leading the charge by example. Spotify, for instance, announced in February 2021 that they were opening WFA options to all their employees.
True to its trendsetting ways, Twitter was among the first major companies to announce permanent Work From Anywhere policies based on their outcomes during the pandemic. By May 2020, CEO Jack Dorsey had already seen the benefits for the company and had decided to make it a permanent switch for Twitter as well as for payment giant Square.
Governments Getting Into the WFA Model
We've established that employers and employees both support WFA arrangements, but someone else is recognizing the benefits too: countries that want to boost their economies.
Dozens of countries now offer unique "digital nomad visas," which are designed for foreigners who are traveling to their country for several months to work from anywhere. Indonesia, Singapore, Iceland, and parts of the Middle East have arisen as popular destinations for WFA employees from all over the world.
These types of tourists can make a dramatic difference for countries' economies. Dubai, for example, has seen a sharp rise in its tourism since launching its own digital nomad visa. Not only is the WFA model bringing more tourists to various countries, but it's bringing tourists who have money to spend. In fact, many digital nomad visas come with income requirements.
The Benefits of Working from Anywhere
Why is the WFA model so appealing and why are candidates flocking to companies that offer it? There are several benefits for employees and employers alike.
Benefits for Employees
The most notable advantage to WFA jobs is the flexibility they bring. Employees no longer need to choose between the stability of a 9-5 and their wanderlust because they can have both: live in an exotic destination where they design software by day and explore rainforests on the weekends. At the same time, those who want to spend some time in an office can do so.
The work-life balance is unbeatable in a WFA model as well. There's no commute taking up employees' valuable free time. In addition, because they can work anywhere that has internet access, they can enjoy more fulfilling hobbies on their days off. They don't need to limit their traveling to one or two vacations per year.
Benefits for Employers
While the WFA format is clearly desirable for employees, employers are happy to oblige because it affords them several advantages too.
First, they get happier, more fulfilled employees who don't burn out as easily. Second, they have a far wider candidate pool when they hire for each open position because they aren't limited to specific geography. Even if they want employees to spend some time in the office, they can hire people located near any of their offices.
Is the WFA Model Sustainable?
Work From Anywhere is a significant departure from traditional working formats in which all employees came to the same office every day from 9-5. Some employers and employees alike are left wondering whether this model is actually sustainable long-term.
The answer is "yes," but only if companies plan accordingly and have the right resources for their teams. There are limitations and potential complications to keep in mind.
Limitations to Working From Anywhere
As many benefits as the WFA model has, there are hurdles for businesses to work around as well. For one, they'll need to navigate the sometimes complicated tax laws that apply when they have employees living and working in other countries. Social security is also more complex when it comes to US companies with employees abroad.
Intellectual property is another area of concern. Not all countries have the same laws regarding intellectual property, and finding secure ways to transmit sensitive data remotely can be difficult as well. These reasons and more are resulting in some companies, including Google limiting their WFA options.
How Hospitality Makes the WFA Model Possible
The hospitality industry is one of the driving forces that make the WFA model sustainable if employers learn to harness it. This is primarily because the industry is offering solutions designed for the specific needs of WFA employees.
A common issue with working from anywhere is the expense. On average, remote workers spend up to 10% more on their housing than employees who don't work remotely. For those who are trying to maintain two residences (a permanent home base and a temporary home abroad), this is an especially difficult burden.
When employees move overseas, it's not practical for them to move all their belongings and furniture. Instead of requiring all that time and expense to settle in, WFA employees are finding another solution: specially-designed housing options. The hospitality industry is opening the door with fully furnished homes in secure areas so these employees can come in, settle in quickly, and know that they're in a safe place.
Another top solution is the AltoVita Work From Anywhere Pass, built specifically with WFA employees in mind. The program offers fully furnished and verified apartments ranging up to five bedrooms, all of which are outfitted with everything a remote worker would need at home including high-speed wifi and a comfortable workspace. There is preferred pricing for longer stays as well, making it ideal for digital nomads.
The AltoVita Work From Anywhere Pass ensures that employees are exclusively booking verified, compliant properties that have already met AltoVita's standards. The properties are safe and secure as well, with safety measures like security cameras, front desk attendants, adequate insurance, and more.
This is an answer to the high demand among WFA companies for regulated, quality housing options. You want your employees to be safe, productive, and comfortable in their overseas home, and this program ensures it all before your employee steps foot on a plane.
Making Your Transition to Working From Anywhere
Despite some employers' hesitations, the fact is that the WFA model is on the rise and those that don't adapt and work with the trends may be left behind. The key is getting access to the right resources, and AltoVita is here to help. Learn more about what we have to offer.