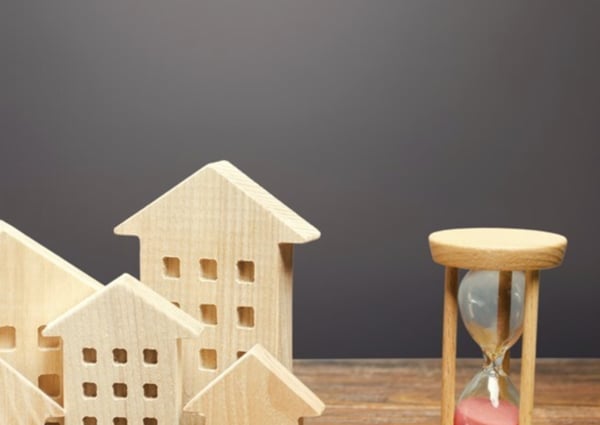 Global Mobility
How Tech Can Evolve the Outdated $50B Temporary Housing Sector
By Vivi Himmel, AltoVita CEO & Co-Founder | Article originally published on PhocusWire.com
Technology has transformed the operation and distribution of hotel and vacation rental sectors with guest satisfaction as the cornerstone of their business objectives. So, why can we not achieve the same within the temporary housing sector by providing multinational employees with the accommodation they deserve, as well as rich content, live rates and availability?
First, the GDS
Global Distribution Systems (GDS), pioneered by Amadeus, Sabre and Travelport, are the bridges connecting travel agents and numerous travel service providers. Hotels, flights, cruise, car hire and more are already connected with this sophisticated computerized system.
Prior to COVID-19, the API-connected GDS business travel sector was predicted to top $1.6 trillion by 2020 according to the Global Business Travel Association. There is, however, one area left to be connected: the $50 billion temporary housing market.
What is temporary housing?
Prior to setting up AltoVita, a global corporate accommodation platform and distribution system, with my co-founder Karolina Saviova, I moved with fully managed relocation packages twice: New York to Hong Kong and Hong Kong to London. The companies I worked for used relocation management companies (RMC) to manage the entire process.
As soon as my relocation package to London was approved, the counselor or envoy of the RMC got in touch to guide me through the end-to-end relocation journey: tax, immigration, insurance, shipment, long-term housing and temporary housing, to name a few.Get a dose of digital travel in your inbox each day
Temporary housing driven by relocations and project assignments are gaining popularity with short-term rental property management companies. They are lucrative with better yield and bring a trusted calibre of customers, often employees of the world's best multinational companies such as Amazon, Microsoft, Tencent, Tesla, etc.
This is a refreshing thought for the property managers as these tenants do not come with the horror side of traditional short-term rental stories.
Why temporary housing hasn't caught up with technology
Traditionally dominated by old-fashioned legacy models, the temporary housing sector comes with an inherent complex supply chain and multi-layered cost structure. Multinational companies, which spend on average $50 to $100 million per year in temporary housing, waste up to 50% of the budget on middlemen, leaving the employees as victims of the legacy model with subpar accommodation.
Contracts between relocation management companies and multinational companies are often exclusive and lengthy. The RMCs then subcontract their services to specialists such as tax and immigration, shipment, real estate agency and temporary housing providers. These contracts also last for several years, creating complacency and lack of incentives for innovation.
The antiquated model is labor intensive with cumbersome administrative processes and outdated software. It is largely based on call centers and quoting mechanisms developed from the 1990s and requires a lot of supplier time and effort to bid. To put this into perspective, one employee booking may demand up to 25 suppliers' time, essentially suggesting a lower conversion rate than a hospitality e-commerce average.
PDFs and emails are still the most commonly used tools to communicate property details to employees, while spreadsheets dominate the workflow between corporate housing providers and RMCs when it comes to rates and availability.
This could get extremely disorganized, and data could no longer be relevant with the dynamic pricing mechanism often adopted by the majority of serviced apartment and alternative accommodation suppliers. Without seamless connectivity, it is time-consuming and creates an inefficiency, which inevitably inflates temporary housing charges.
How hospitality has embraced technology
Hotels, on the other hand, leave no stone unturned when utilizing technology to showcase their competitive advantage. The most apparent manifestation of technology is hotel bookings. Using advanced technologies like cloud computing, artificial intelligence and Internet of Things-based applications, these technology-driven services not only allow hotel guests to plan and book trips, but they also facilitate hotel administrations and staff to improve time efficiency, security, cost and the overall guest experience.
Even vacation rental companies around the world have started using specialized software to streamline their operations, marketing, distribution, guest communication and other processes. There are tools on the market for a variety of purposes, from yield management and dynamic pricing to smart-home technology.
One that is responsible for rates and availability synchronization is the two-way API technology that connects directly with property management systems. The data is instantly synchronized every time there is an update, be it a new booking or a new rate, eliminating the need for manual workflow altogether.
Room for disruption in temporary housing
When speaking to various corporate travel and global talent mobility professionals of multinational companies, cost containment is high on the agenda with the current COVID-19 pandemic.
Unfortunately, there is no tech-driven solution able to deliver cost efficiency while still demonstrating duty of care and accountability in temporary housing. There is room for disruption in this sector where a robust two-way API-connected GDS could save suppliers time and improve employee experience.
Conclusion
Complacency stunts innovation. Now is the time to see it as an opportunity to evolve the outdated $50 billion temporary housing sector and apply what airline systems have done wonderfully with GDS and hotels and vacation rental providers with the two-way API connection.