Smart, Safe, Sustainable Summit
AltoVita's 3rd Annual Innovation Summit: Unlocking the Power of Data Intelligence Global Mobility & Business Travel
The world is changing at an unprecedented pace, and the way we work and travel is no exception. With the incredible almost-daily advances in artificial intelligence and predictive analytics, businesses are faced with new opportunities to optimize their global mobility and business travel programs, cut costs, and increase efficiency. That's why we're thrilled to announce the Altovita Innovation Summit 2023 in London, where we'll explore the transformative power of artificial intelligence, data and technology in global mobility and business travel.
Three years ago we pledged to our customers and partners to bring innovation to the corporate accommodation sector. Building on that, we launched the Smart, Safe & Sustainable Summit last year and it has become a part of AltoVita's DNA ever since. Now everything from our product roadmap, to our events and partnerships evolves around this promise.
At AltoVita we strongly believe in technology with a purpose. That's why I'm delighted to announce that our 3rd annual Innovation Summit will focus on showcasing the latest trends and best practices in leveraging data intelligence and technology to drive innovation in the corporate accommodation sector. We aim to highlight how technology can help companies work smarter when sourcing corporate accommodation in both mobility and travel management.
Data and technology are transforming the way we live, work, and travel. From predictive analytics to artificial intelligence, the power of data insights and technology is helping companies make more informed decisions about global mobility and travel management programmes, aiding organizations in making smarter decisions about their corporate accommodation budgets & spend.
As a manifestation of our customer obsession and our bold vision for open innovation, we hosted our first-ever Corporate Housing Innovation Summit (CHIS) back in 2021. The CHIS brought over 400+ global mobility and corporate housing professionals together with design thinking and agile development principles. We collaboratively discussed customer pain points, success stories, and product vision in safety & security and data analytics, among others.
Last year's ESG focused Smart Safe & Sustainable Summit marked the first product co-design in corporate accommodation of two ecosystems: business travel and global mobility. This year, we're excited to double down on the same theme, with The Summit Series heavily focused on improving the Smart features within the corporate accommodation space through cross-sector collaboration. This will then culminate in an in-person experiential event where we can all engage in inspiring and insightful dialogues with distinguished experts in the field.
Phase 1: Understanding Customer Needs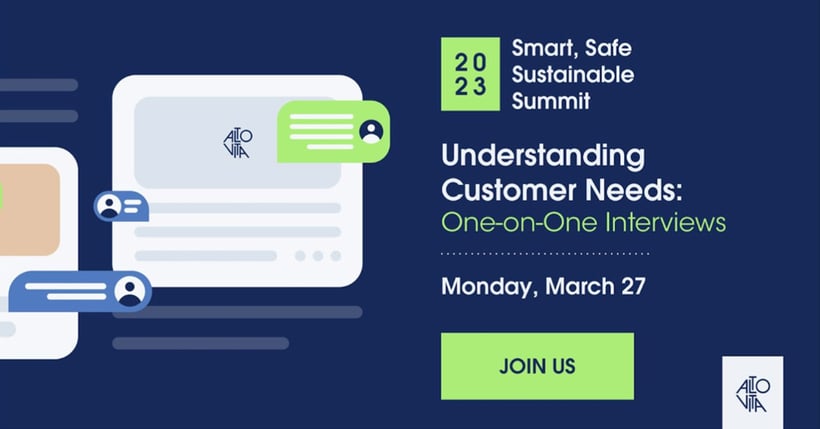 During this initial phase of the Summit, which will kick off from 27 March, we will be conducting a series of in-depth, one-on-one user research interviews using the customer-centric Jobs To Be Done framework. This approach to product development removes the focus from the product itself and places it on the customer; exploring customers' true motivation and specific goal, or "job," and the thought processes that would lead that customer to "hire" a product to complete the job. This will enable us to gain deeper insights into our customers' needs, challenges, and objectives. The ultimate goal is to enhance our understanding of our customer's pain points and expectations, thereby allowing us to develop solutions that are tailored to their needs.
I would like to extend an invitation to you to participate in this exclusive user research initiative and help shape the future of the corporate accommodation data landscape. We only have 15 spots available so I encourage you to join us now to secure your space by clicking the link provided below. We are excited to collaborate with you to drive innovation and progress in the field.
Phase 2: Refining Solutions for Enhanced User Experience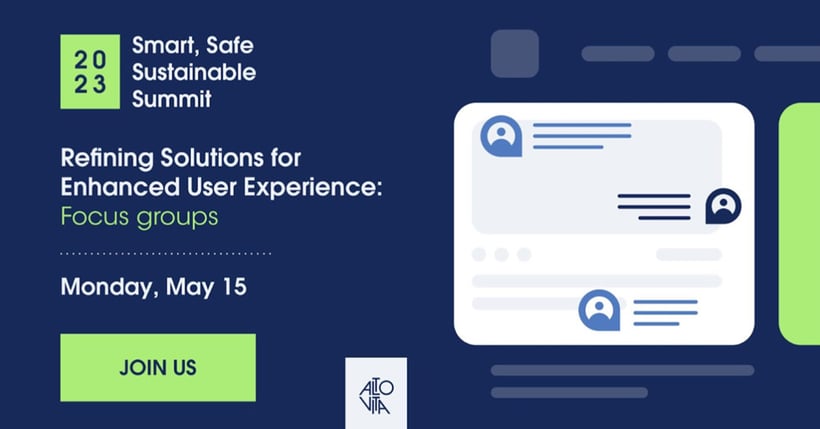 In the second phase of our Summit, kicking off on 15 May, we'll be testing solution concepts developed by our teams with three focus group sessions. With a maximum of five participants each, these sessions will be a collaborative process, using solution/problem fit analysis, comparative analysis, and co-design ideas to ensure the solutions we create are not only effective but also user-friendly.
As valued members of our network, you have an exclusive opportunity to participate in these sessions and help shape the future of our data landscape. By joining us, you'll be playing an active role in creating innovative solutions that meet your needs, allowing us to continue providing exceptional service and exceeding your expectations. Don't miss out on this chance to be part of something great and join us now!
The Climax: 2023 Smart, Safe, Sustainable Summit London: Unlocking the Power of Data and Technology
Thursday, June 8 | Venue: Sky Garden
Join us for an all-day, captivating, experiential in-person event filled with inspiring discussions on how companies can unlock the power of data insights to optimize their corporate housing programmes and improve their bottom lines; and unmatched networking opportunities with industry leaders. The event will be held in AltoVita's home in London on 8 June at the iconic Sky Garden venue! The day will kick off with breakfast followed by a keynote & a Product Launch, unveiling the new features and tools developed together with our customers, during the three-months leading up to the Summit. We will also have five thought-provoking panel discussions all focused around accommodation data and insights for mobility & travel.
In the evening we would like to invite you to enjoy a cocktail reception over insightful networking with other global mobility & business travel leaders.
Whether you're a seasoned travel manager looking to stay on the cutting edge of your field or a global mobility manager looking for fresh insights and innovative strategies, the Altovita Innovation Summit 2023 is the perfect opportunity to connect with like-minded professionals, exchange ideas, and gain valuable insights into the data-driven future of corporate accommodation.
So mark your calendars for this can't-miss event and join us at the AltoVita Innovation Summit 2023 to unlock the power of data intelligence and technology in global mobility and business travel, and take your organization to the next level of success! We can't wait to see you there!