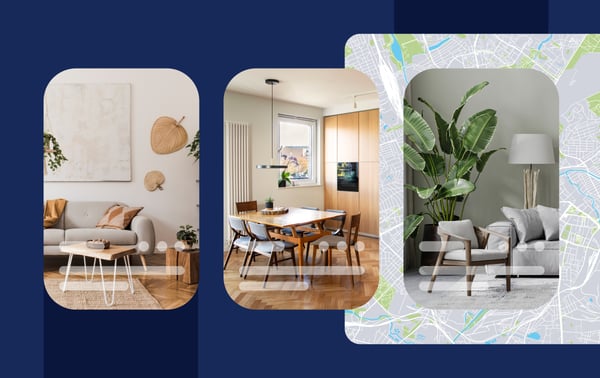 Product Updates
Solving Corporate Accommodation Challenges with AltoVita's Self Serve Flow
In the dynamic world of corporate travel and relocation, finding suitable accommodations that meet both budgetary constraints and quality standards can be a daunting task. Recognising these challenges, AltoVita introduces its innovative Self Serve Flow, a comprehensive solution that streamlines the accommodation booking process for corporate travellers and travel booker admins. Let's delve into how AltoVita's Self Serve Flow addresses these challenges and delivers a seamless experience for all stakeholders involved.
Ensuring quality and global reach with a vast and vetted global inventory
One of the most pressing challenges in corporate accommodation booking is maintaining consistent quality standards while offering a diverse range of options. AltoVita's Self Serve Flow tackles this challenge head-on with its global inventory of live-connected and vetted accommodations. Spanning 165 countries, 35.000 cities and covering five asset classes - serviced apartments, professionalised private homes, single-family homes/villas, co-living spaces, and extended stay hotels - the platform ensures that corporate travellers have access to accommodations that align with their specific needs and preferences.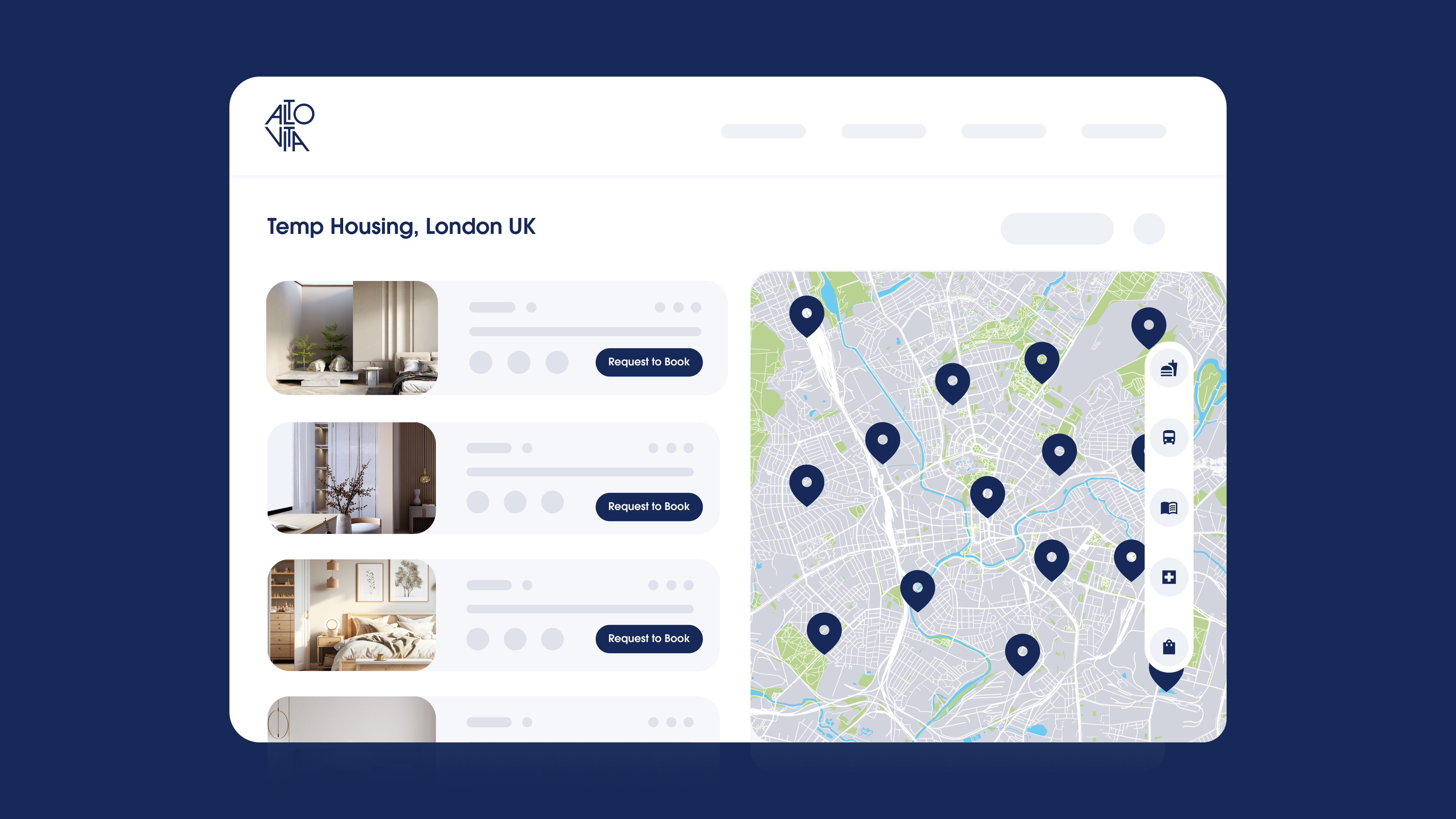 Managed Budget and Lump Sum Options
Managed Budget / Direct Billed
In cases where direct billing is the preferred mode, custom white-labelled landing pages can be generated. These pages display accommodations within specified parameters, allowing users to filter properties based on location, dates, amenities, property type, and size. Accommodations are pre-authorized to align with budget constraints, empowering employees to search and book independently.
We also have two ways of creating a managed budget landing page:
a) Trip pages that we call specific locations (country or city specific accommodation options)
b) Worldwide landing pages

For specific locations we can control the budget per each location and customers can also use different budget limits for different levels of employees in a company (ie. a higher budget for an executive vs. an intern).
Lump Sum / Self-Pay
For self-paying travellers, custom landing pages offer the same features, but the booking process involves credit card submission for payment confirmation. This flexibility ensures that regardless of payment preferences, corporate travellers can secure accommodations seamlessly.
Intuitive Interface and Dedicated Guest Experience Team
Navigating through an extensive inventory of accommodations while adhering to corporate travel guidelines can be complex. AltoVita's Self Serve Flow simplifies this process with an intuitive interface that enables users to browse properties on a map, filter by desired criteria, and take advantage of specialised features like the 'Commute Feature' and the 'Get to Know your Neighbourhood Feature,' tailored for corporate travel and relocation.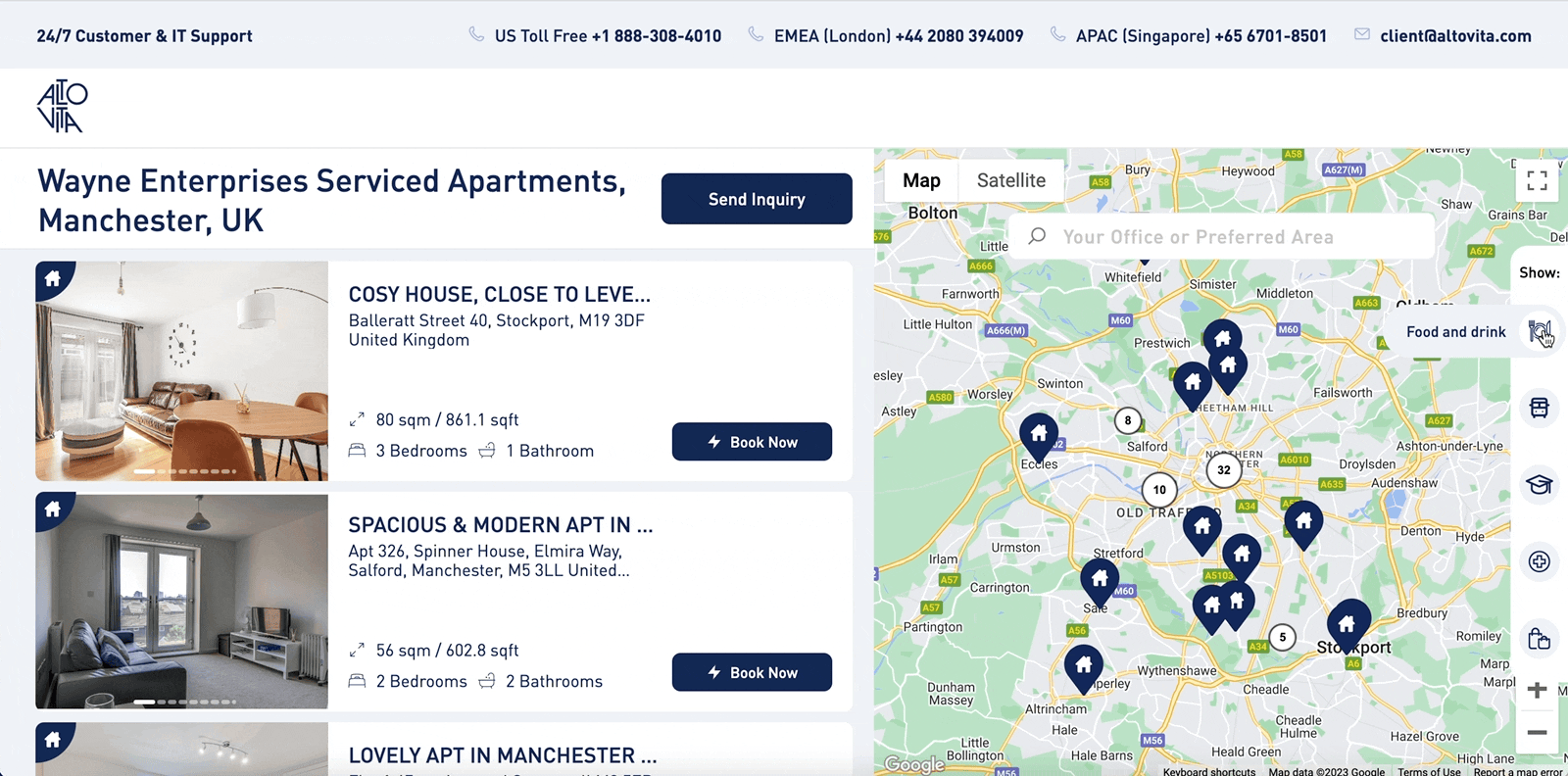 Moreover, AltoVita's guest experience team takes the stress out of the equation. Regardless of property type, the team ensures a smooth check-in process and addresses any special requests or additional services that travellers may need throughout their stay.
Streamlined Booking Process and Communication Channels
Booking accommodations in real time and maintaining clear communication channels are crucial aspects of corporate travel. AltoVita's Self Serve Flow offers streamlined booking processes for different property types:
Live Connected Property
When selecting a live-connected property, the system displays available options based on entered dates. The traveller can brows the accommodations and "Request to book" the one they find appropriate. Travel booker admins receive notifications for approval, ensuring budget adherence. Upon approval, the booking confirmation is sent directly to the hospitality operator and the guest, facilitating a seamless booking experience.
Non-Live Property
For non-live properties, AltoVita's dedicated team manually confirms availability with the hospitality operator. Once confirmed, guests receive accommodation agreements and secure card authorisation links via DocuSign for finalising bookings.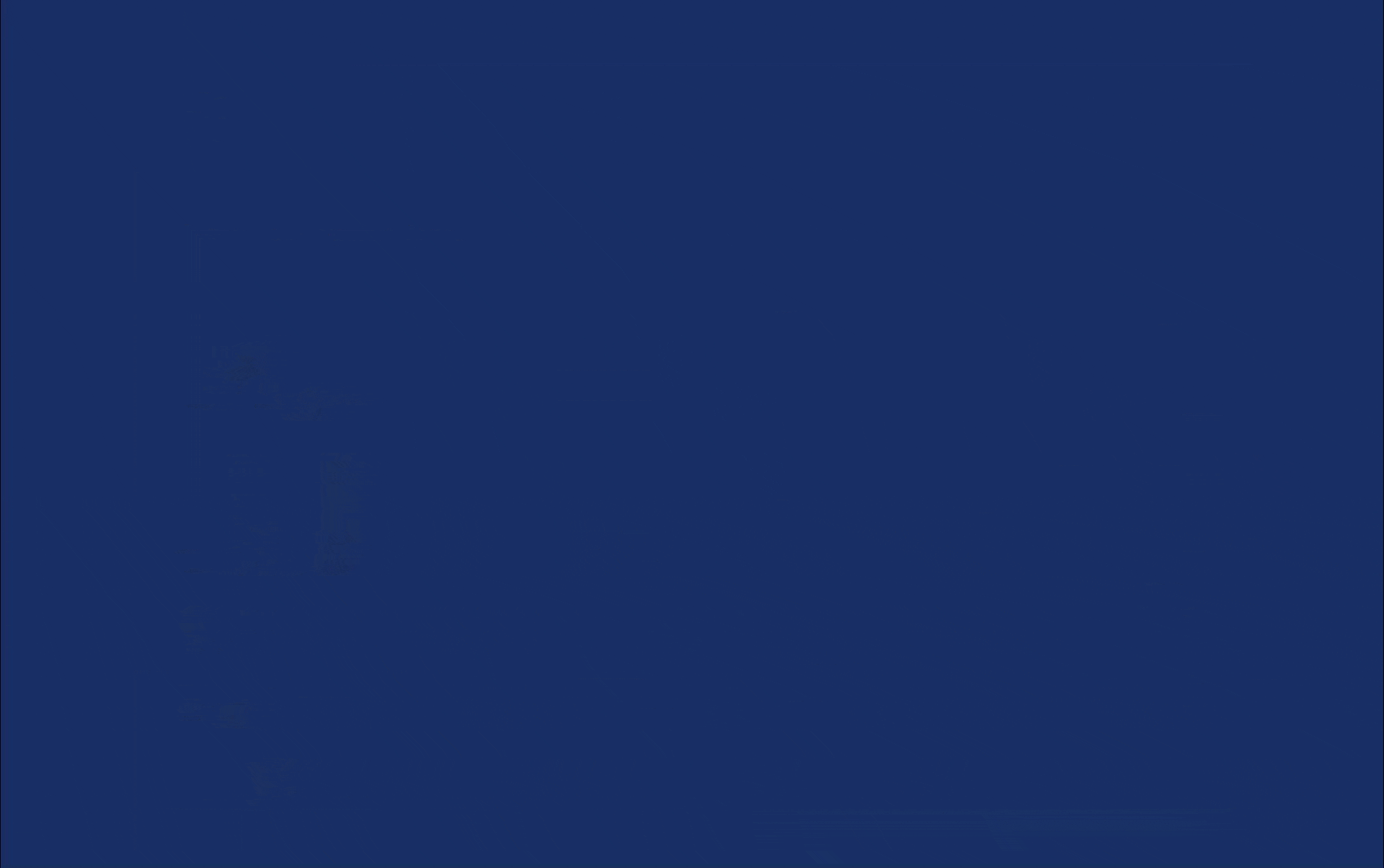 In the realm of corporate travel and relocation, AltoVita's Self Serve Flow stands as a testament to innovation and user-centric design. By addressing challenges related to quality assurance, budget management, user experience, and real-time booking, AltoVita empowers corporate travellers and travel booker admins to navigate the complexities of accommodation booking effortlessly. With its vast inventory, intuitive interface, and dedicated support, AltoVita's Self Serve Flow redefines the way corporate accommodations are discovered, booked, and enjoyed.

Ready to Elevate Your Corporate Travel?
Experience firsthand the power of AltoVita's Self Serve Flow. Explore the vast inventory, discover the intuitive interface, and embark on a journey of seamless booking and unparalleled convenience. Book a demo now and elevate your corporate travel experience today.