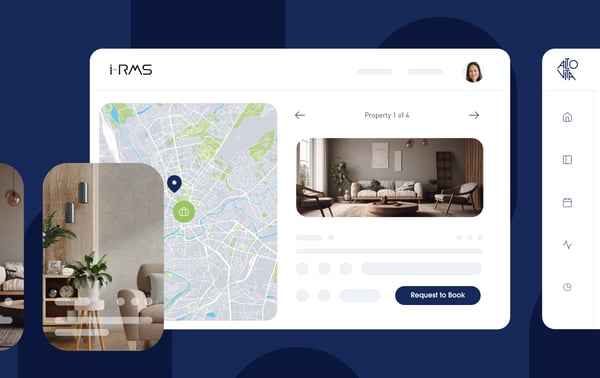 Product Updates
Simplify Housing Requests for Enhanced Global Mobility Workflows with i-RMS integration
At AltoVita, we are committed to revolutionising the mobility industry with our innovative technology solutions. We are thrilled to announce our latest integration with i-RMS, a renowned cloud-based relocation management system used by the world's leading companies. This integration brings a host of benefits, including streamlined housing requests and enhanced user experiences, as part of our ongoing mission to provide market-leading solutions.
What is i-RMS and Why Integrate?
i-RMS is a robust relocation management system that simplifies the complex process of employee relocation. Trusted by top RMCs and DSPs worldwide, i-RMS offers a comprehensive platform that ensures efficient management of assignments. Integrating with i-RMS opens up an additional source of housing requests for AltoVita, which is a crucial aspect of our market-winning strategy.
Effortless Housing Requests: How It Works
The integration between AltoVita and i-RMS introduces a two-way API integration, enabling users to seamlessly send housing requests directly from the i-RMS platform to AltoVita. This streamlined workflow eliminates the need for manual data entry and enhances collaboration between the two systems.
Here's how the integration simplifies the housing request process:
Seamless Data Exchange:
i-RMS users can create new housing requests within the i-RMS platform. These requests are automatically sent to AltoVita via our API, triggering the creation of a new housing request (HR) within AltoVita.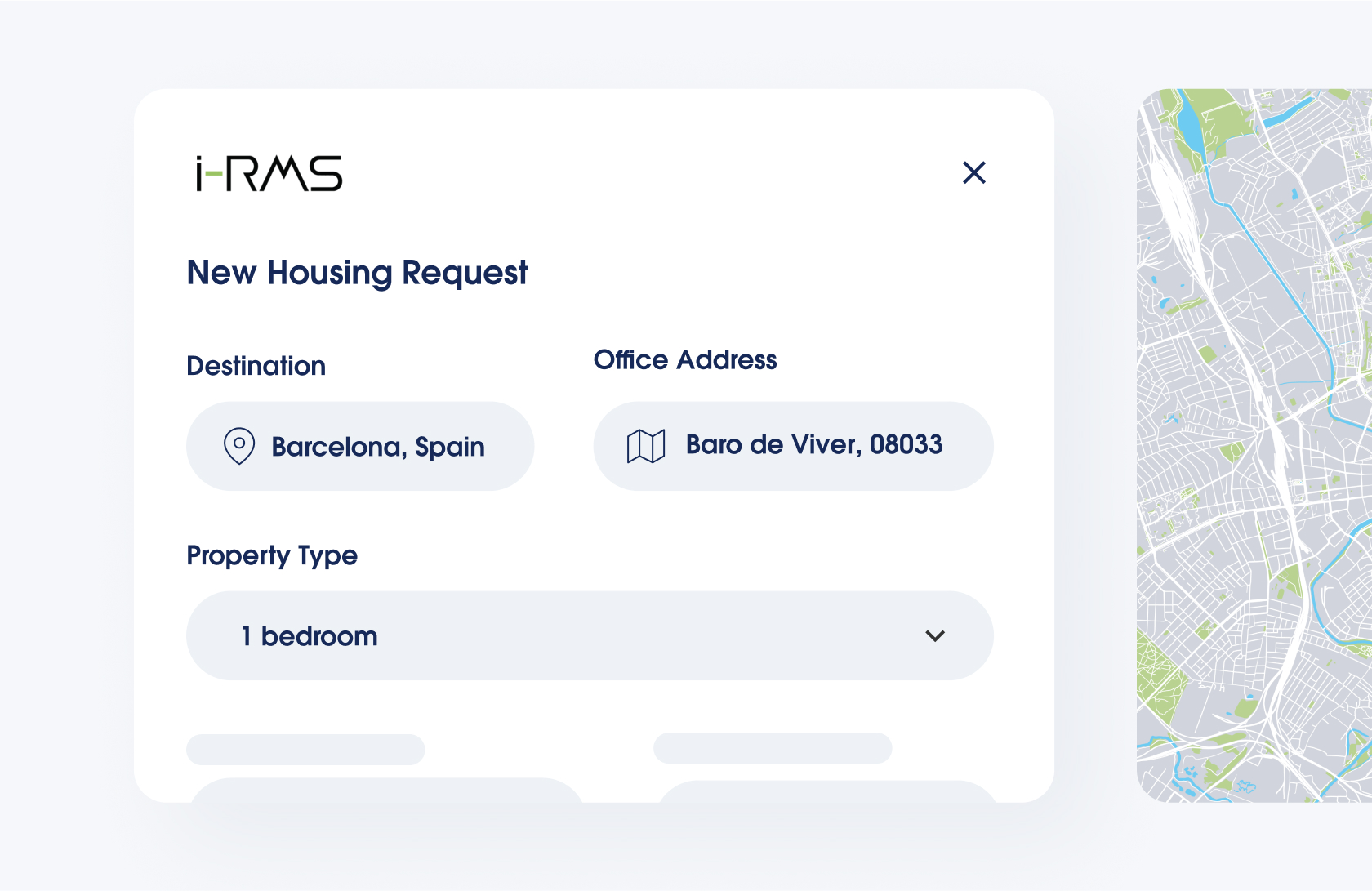 Curated Property Shortlist:
Once the HR is generated, our team of housing experts at AltoVita curates a personalised shortlist of housing options tailored to the assignee's specific requirements. This ensures that the assignee receives a list of properties that best suit their needs.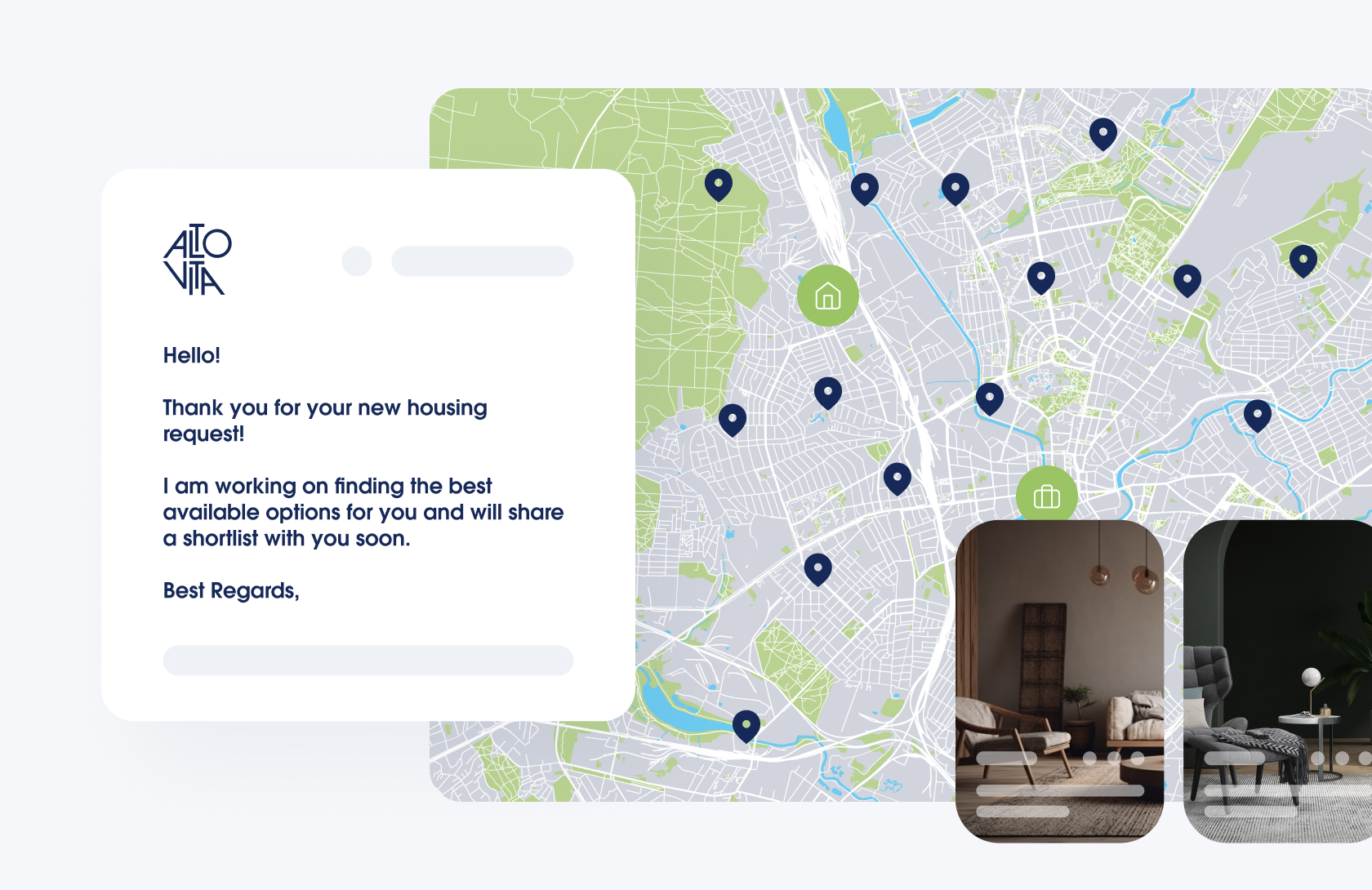 Effortless Review and Approval:
AltoVita sends a notification to the i-RMS user, providing a URL to review the curated shortlist of properties. This URL includes a short-lived token for secure access. When the i-RMS user opens the URL, they can log-in and can view the options within the HR.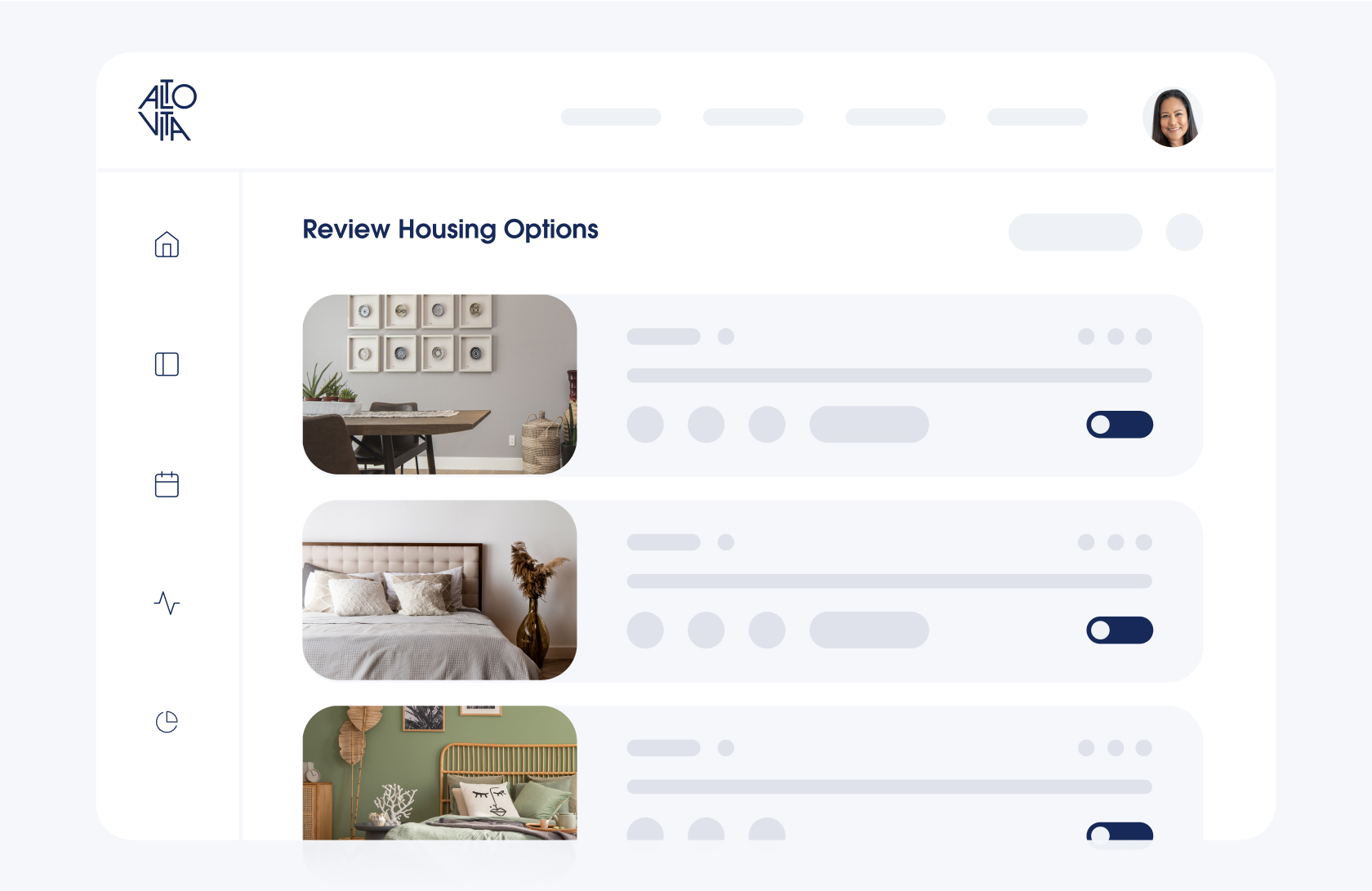 Simplified Booking Process:
The i-RMS user can then select their preferred property from the curated list and send a booking request directly through the i-RMS platform. This seamless process eliminates the need for cumbersome email communications and consolidations. The users can view and approve the properties on the platform and send these pre-approved properties to the assignee, directly from our platform. AltoVita then sends this employee link (public page) back to i-RMS so users are able to access this list of pre-approved properties directly from within their system as soon as the property options have been shared. The link will stay updated to show only the approved options.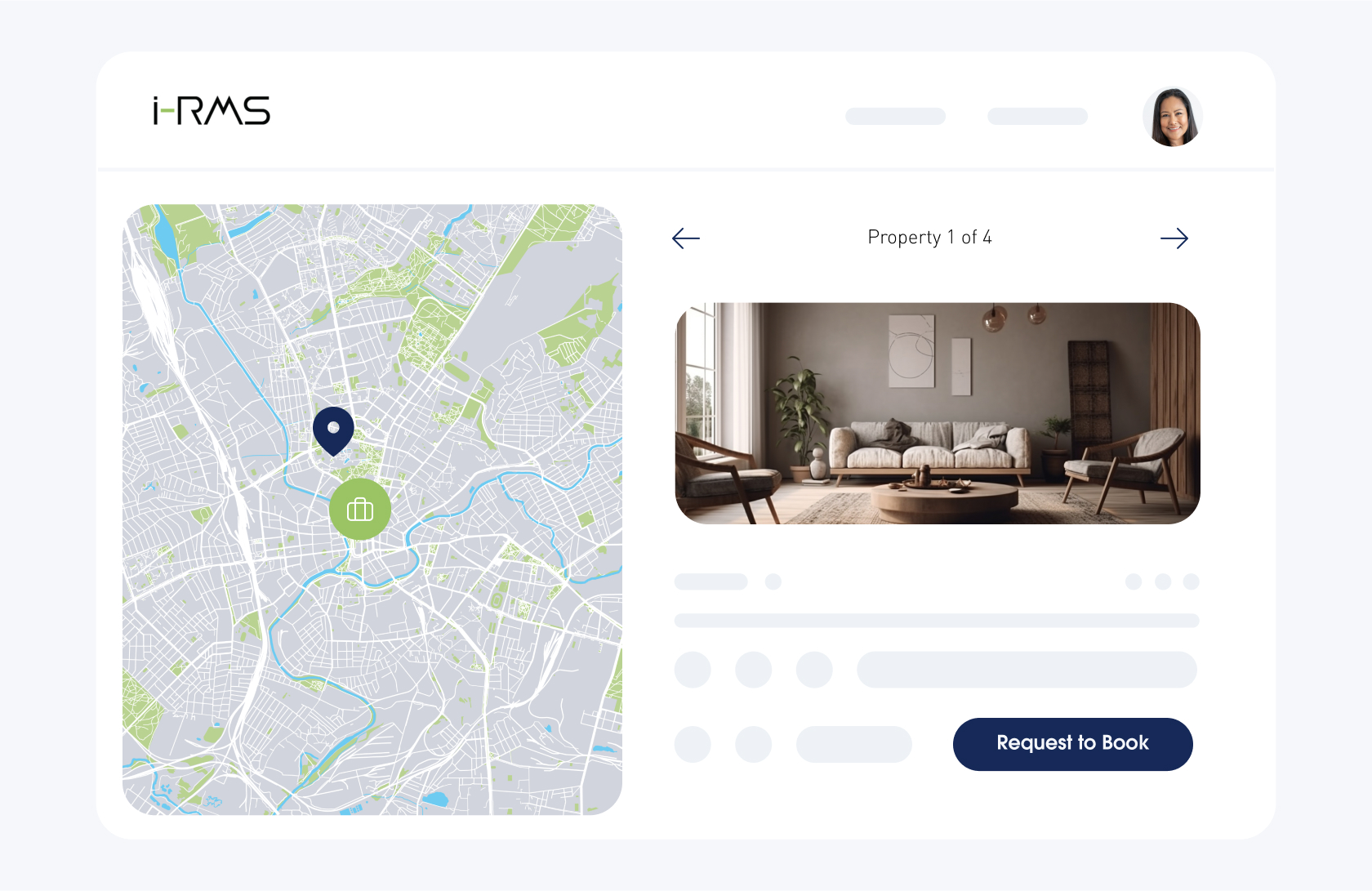 Enhancing Collaboration and Efficiency
The integration between AltoVita and i-RMS goes beyond the streamlined housing request process. It also enhances collaboration and efficiency between the two platforms, ensuring a seamless experience for global mobility professionals. By integrating directly into i-RMS, AltoVita allows consultants to review, approve, and send housing options to assignees without leaving their familiar workflow.
To learn more about our seamless integration with i-RMS or to explore how AltoVita can revolutionise your mobility workflows, contact us or Request a Demo today!
Stay tuned for more updates and exciting developments as we continue to push the boundaries of what's possible in the global mobility industry!