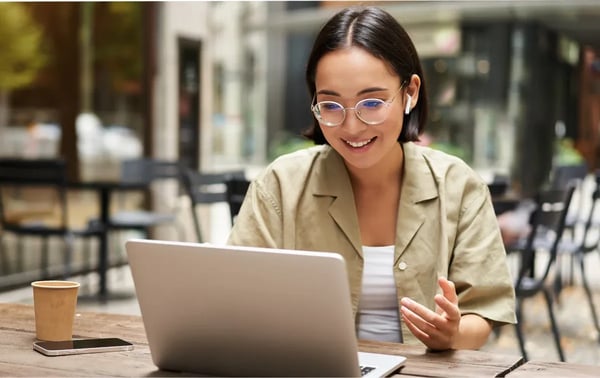 Global Mobility
Travel
8 Corporate Travel Risk Management Software & Tools for 2023
Navigating the world of corporate travel can feel like steering a ship through stormy seas. With potential risks lurking around every corner--from health and safety issues to legal and financial concerns-- having a steady hand on the wheel is a top priority. The good news? The right corporate travel risk management strategy can act as your compass, helping your business journey safely, smartly, and efficiently.
Corporate travel risk management is a proactive, comprehensive strategy to identify, assess, mitigate, and manage risk and emerging threats associated with business travel. Organizations create policies and leverage tools to plan ahead, protect their business, and keep employees safe from hazards such as health risks, individual and corporate security threats, natural disasters, and other unexpected situations that could arise during travel.
To aid in navigating these complexities, we'll explore corporate travel risk management, delve into the importance of managing these risks effectively, pinpoint strategies that support employees, and highlight the top eight software and tools on the market for 2023.
TL;DR Top 8 Corporate Travel Management Tools & Solutions
What Are Travel Risk Management Solutions?
Travel risk management solutions are software tools, services, and strategies designed to help companies better manage and mitigate the potential risks their employees may encounter when traveling for business.
Let's explore these solutions' different aspects and benefits:
Risk Assessments: A detailed analysis of potential and common travel risks, from health and safety hazards to security threats and geopolitical instability, based on the destination, duration, and nature of the business trip. Proactive risk assessment help companies formulate effective mitigation strategies, which helps employees feel confident in their employers' travel program.
Real-time Alerts and Updates: These platforms monitor global events 24/7 and deliver real-time notifications about potential threats or disruptions. Real-time updates enable companies to react promptly to unforeseen events, ensuring a timely and accurate response, thereby safeguarding employee well-being.
Travel Itinerary Tracking: These features enable employers to track and monitor their employees' travel in real time. Itinerary tracking enables rapid company response during crises, significantly reducing response times and enhancing overall crisis management.
Emergency Response and Assistance: These services provide quick and efficient support in an emergency, ranging from medical assistance to evacuation services to emergency hotlines for on-the-spot. With emergency assistance features, businesses can ensure their employees receive immediate help in crises, underscoring the company's commitment to employee safety.
Training and Education: These platforms train employees by providing information on cultural norms, safety protocols, security resources, and more about their destination, contributing to improved travel experiences and increased employee confidence and satisfaction.
The benefits of using these solutions are multifaceted. For companies, it translates into duty of care compliance, potential cost savings, and the peace of mind that business travelers are protected. For the employees, it ensures a safer, more secure travel experience, which can lead to higher job satisfaction, productivity, and travel safety.
Types of Risks These Tools Address
Travel risk management solutions cover a broad spectrum of risks that could affect traveling employees and the companies they represent.
Health and Safety Risks
In today's interconnected world, health and safety risks can range from pandemics, such as COVID-19, to region-specific diseases, such as malaria, in particular tropical regions. Natural disasters like hurricanes, earthquakes, or floods can also pose significant health and traveler safety risks.
Travel risk management solutions provide real-time health alerts, vaccination requirements, and even climate-related information to help companies and travelers make well-informed decisions about their travel plans.
For example, if an employee plans to travel to a country experiencing an outbreak of a contagious disease, the company can postpone the travel or take necessary precautions to ensure the employee's health and safety.
Security and Personal Safety Risks
Security risks encompass a broad spectrum of threats ranging from terrorism, political instability, and civil unrest to high crime rates or even localized incidents of violence.
Travel risk management tools provide detailed security assessments, enabling companies to understand the security landscape of each destination. For example, if an event planner organizes a conference in a city where protests occur, the tool will alert stakeholders to consider changing the venue or implementing extra security measures.
Legal and Compliance Risks
Every country has unique laws and regulations; non-compliance can lead to severe consequences, including fines, imprisonment, or deportation. These could involve visa requirements, customs regulations, or specific local laws that could be entirely foreign to the traveler. Travel risk management solutions offer insights into these compliance requirements, helping companies avoid legal troubles.
Financial and Reputational Risks
Financial risks for corporate travel may involve currency fluctuations, potential theft or loss, or even the economic instability of the destination. In addition, irresponsible behavior from employees during business trips can damage the company's reputation, both locally and globally.
Travel risk management tools help by providing financial risk assessments and enforcing ethical travel policies. For instance, these tools can help companies prepare for potential currency fluctuations that affect the travel budget. Additionally, they can implement ethical guidelines for employee behavior during business travel, helping uphold the company's reputation.
Decoding the Blueprint: Key Features To Look For In A Travel Risk Management Company
To safeguard employees and secure businesses during corporate travel, look for a travel risk management company that offers comprehensive, agile, and intuitive solutions. Let's dive into the key features that make a solution stand out:
Real-Time Alerts and Updates
An excellent travel risk management company will provide real-time alerts and updates about potential risks in the selected destinations. These alerts can cover various issues, including health and safety alerts (like disease outbreaks or natural disasters), security alerts (such as protests or terrorism threats), or even travel advisories and restrictions issued by official bodies. These real-time notifications enable companies to take immediate actions to monitor potential threats or make necessary adjustments to their travel plans, thereby minimizing risk and ensuring employee safety.
Comprehensive Risk Assessments
Comprehensive risk assessments evaluate the potential risks across multiple dimensions, including health, safety, security, legal, and financial risks. This holistic view of risk helps companies make informed decisions, prepare contingency plans, and build robust travel risk management strategies.
For example, a comprehensive risk assessment might reveal that a chosen destination has high crime rates, an unstable political environment, or stringent local laws unfamiliar to the traveling employees, thus informing decision-making.
Health, Safety, and Security Data
The best travel risk management companies also provide extensive health, safety, and security data for each destination, including information on disease prevalence, vaccination requirements, crime rates, or terrorism threats. Such data helps businesses understand the potential hazards and equip their employees accordingly.
Legal and Compliance Information
Travel risk management companies can help businesses stay abreast of each destination's legal and regulatory requirements, from visa rules and customs regulations to local laws travelers must follow. For example, some countries may have strict laws regarding social behavior or dress codes that might be unfamiliar to traveling employees. Access to such legal information can prevent compliance issues and protect the company from legal penalties.
Financial Risk Analysis
Financial risk analysis tools help companies plan and manage their travel budgets effectively, considering factors such as currency exchange rates, the economic stability of the destination, and potential financial threats like theft or loss. A good travel risk management company will offer these financial risk analysis tools, cutting businesses travel costs while ensuring the financial safety of their employees.
By incorporating these features, travel risk management companies provide an all-inclusive shield that protects businesses and their employees from many potential travel risks.
Best Corporate Travel Risk Management Solutions for 2023
There's never been a safer time to travel to business, not because the world is suddenly perfect, but because modern companies are leveraging advanced technology to provide a new level of oversight, real-time data, and innovative methodology to ensure the highest level of safety possible.
In the upcoming section, we'll explore the best corporate travel risk management solutions for 2023, each offering unique and effective ways to safeguard business travel processes.
We'll review the most advanced software and platforms designed to streamline travel arrangements, monitor risks, and prioritize safety—tools revolutionizing how businesses approach travel risk management.
Our goal is to guide you through the features and benefits of each solution, empowering your business to navigate corporate travel with confidence and resilience. So, let's dive in and discover how these innovative solutions shape the future of safe, efficient, and secure business travel.
1. AltoVita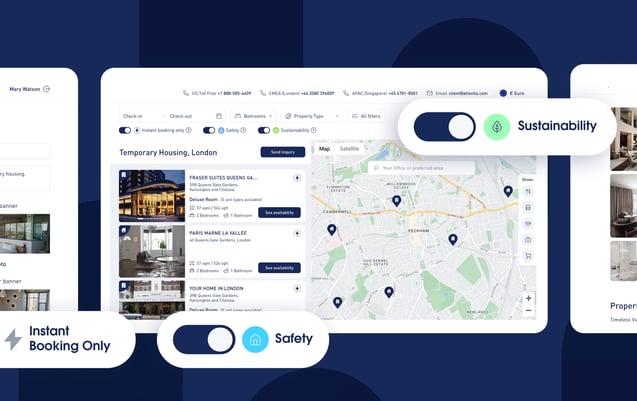 AltoVita integrates business travel, relocation, and corporate housing on one efficient platform. AltoVita places a duty of care at the heart of its business and believes it should be easy for businesses to prioritize safety, security, and well-being. The company's commitment to duty of care aims to reassure clients and employees about every property listing.
AltoVita leverages a global network of trusted suppliers and partners to deliver real-time risk alerts, health, and safety data, along with extensive, thoroughly researched destination guides. While the rise of alternative apartments brings employees flexibility, space, comfort, culture, and increased productivity, it also brings up some safety concerns like a lack of infrastructure compared to a hotel and risk factors that exist in local neighborhoods but not business districts. AltoVita solves for those challenges by ensuring safe accommodations with a multi-layered vetting approach and proprietary pre-inspections that ensure accommodations are safe. AltoVita's commitment to duty of care goes the extra mile to reassure clients and employees about every property listing. It is an all-in-one solution that helps businesses streamline travel-related processes while ensuring employees' well-being and safety
Top Features for Risk Management
In-depth, comprehensive risk assessments catering to diverse travel profiles
All properties are fully vetted and verified to provide duty of care and compliance, backed by an extensive Four-Tier Quality Control system.
A robust filter system that meticulously checks property amenities, descriptions and more
Proprietary partnership with Breezeway that awards safety badges to reviewed and approved apartments
Transparent, cloud-based data streamlined on one platform so all details are immediately and publicly accessible
Pre-stay checks and robust digital safety verification measures
Real-time risk monitoring and instant alerts to keep businesses informed and proactive
Exclusive access to a meticulously-vetted network of global suppliers and partners, ensuring quality and reliability
24/7 customer line and support

2. International SOS
International SOS, a global force in medical and travel security services, offers a holistic approach to executive protection and risk mitigation. With extensive health, security, and logistics knowledge, they offer integrated solutions designed to help businesses protect traveling employees.
Top Features for Risk Management
Real-time travel alerts and intelligence to keep travelers informed about potential risks
24/7 access to an extensive network of medical and security professionals
Comprehensive pre-travel advice and online training modules for employees, empowering them with knowledge and preparedness
3. Navan
Navan, previously known as TripActions, is an all-in-one business travel solution and expense management that provides companies with travel booking, real-time safety updates, 24/7 traveler support, and more. Navan's commitment to user experience and safety has made it a popular choice for companies seeking a seamless, integrated business travel management solution.
Top Features for Risk Management
An intuitive travel booking platform with integrated risk alerts, facilitating safe and compliant travel logistics and planning
Real-time safety updates, ensuring that travelers and organizations are always informed about potential risks
24/7 traveler support, offering immediate assistance whenever and wherever needed
4. Crisis24
Crisis24 is a GardaWorld company that offers extensive security services, including travel risk management. With over 55 years of experience and infrastructure in 45 countries, Crisis24 has taken risk management by storm, enabling large companies to mitigate threats and confidently conduct their operations at home and abroad. Backed by its Global Operation Centers and always-on intelligence, its powerful Crisis24 Risk Management Platform combines everything companies need to ensure their people's and assets' safety and fulfill their duty of care responsibility.
Top Features for Risk Management
Comprehensive risk assessments
Real-time alerts and security intelligence
Emergency response and assistance
5. Everbridge
Everbridge offers critical event management solutions that help organizations protect their people and operations from unexpected disruptions. Their suite of tools is designed to anticipate and manage potential threats before, during, and after they occur. With an emphasis on global coverage and real-time intelligence, Everbridge ensures that your employees are protected no matter where their next business trips or travels may take them.
Top Features for Risk Management
Risk intelligence provides real-time information on global threats
Comprehensive incident management that enables effective and swift responses to disruptions
Location-based alerts provide relevant and timely notifications to employees based on their current or future travel locations
Employee communication and wellness checks facilitate two-way communication and ensure safety of traveling staff
6. OnSolve
OnSolve presents travelers with a robust crisis management platform encompassing real-time alerts, location tracking, and incident management, making it a comprehensive tool for safer corporate travel. With OnSolve, businesses can stay one step ahead of potential threats and swiftly manage any arising incidents.
Top Features for Risk Management
Real-time risk alerts and actionable intelligence aid in the prompt decision-making process
Advanced location tracking for travelers, ensuring immediate response during emergencies
Robust incident management tools, facilitating efficient crisis response and recovery
7. Collinson
Collinson is a global leader in the provision of travel experiences and assistance. They offer tailored solutions for travel risk management, combining extensive experience in medical aid and security with cutting-edge technology.
Top Features for Risk Management
Bespoke risk assessments based on individual traveler profiles, allowing for personalized risk management strategies
Real-time travel alerts keep travelers informed
Access to a global network of medical and security professionals
24/7 worldwide assistance and response services
8. FocusPoint International
FocusPoint International specializes in travel risk management, crisis response, security awareness, and consulting. Their comprehensive approach to risk management includes pre-travel advisories, real-time alerts, and immediate crisis response. FocusPoint's global network of professionals is dedicated to ensuring the safety and well-being of travelers, making it a reliable partner for businesses worldwide.
Top Features for Risk Management
Pre-travel advisories empower travelers with the knowledge they need to navigate potential risks
Real-time risk alerts
Immediate crisis response
9. TravelPerk
TravelPerk is a cutting-edge travel management platform that offers a unique blend of flexibility, comfort, and safety. TravelPerk offers proactive travel safety features and round-the-clock support.
Top Features for Risk Management
TravelSafe API provides real-time updates on COVID-19 restrictions and guidelines
24/7 traveler support includes immediate assistance in case of travel disruptions or emergencies
Compliance checks and travel policy management ensure every trip is within guidelines
Advanced reporting and analytics provide insights into travel spending, trends, and potential risks
Travel Risk Mitigation Strategies and Best Practices
Embarking on a journey of corporate travel risk management isn't just about having the right tools. It also requires implementing effective strategies and best relocation management practices.
Here are some key ways your organization can boost its travel risk management game:
Develop a Travel Risk Management Policy
A robust travel risk management policy is your organization's anchor, providing clear guidelines and processes to address potential travel risks. This policy should cover:
Pre-travel risk assessments: A thorough check of travel advisories, health warnings, local customs, and security concerns associated with each destination. Use online resources like the U.S. Department of State's Travel Advisories or the CDC's Travel Health Notices.
Risk mitigation strategies: Implement procedures for common risks such as loss of travel documents, data security, and health emergencies. For example, encourage the use of VPNs for secure internet access and have a plan for quick passport replacement.
Emergency response plans: Designate contact points within the organization and provide employees with the contact information of local embassies or consulates. Ensure procedures for emergencies like medical crises, natural disasters, or political unrest are laid out.
Post-travel reviews: Establish a system to record and review incidents that occur during a trip. Analyzing these instances can lead to improved strategies in the future.
Ensure this policy is communicated and understood across your organization so everyone knows their roles and responsibilities in managing travel risks.
Pre-Travel Preparations and Employee Training
Equip traveling employees with the necessary knowledge and tools to handle potential risks:
Destination Briefing: Provide detailed briefings on the specific risks associated with their travel destination, including health risks, political situations, cultural nuances, and local laws.
Contact Information: Compile essential contact numbers, including local emergency services, consulates or embassies, company emergency contacts, and international helplines for banks or credit card companies.
Emergency Response Training: Regularly conduct training sessions on emergency response, first-aid, cybersecurity, and crisis communication. Consider partnering with specialized training providers for hands-on scenario training.
Travel Risk Management Software: Utilize travel risk management software to update employees with real-time alerts and guidance throughout their journey.
Partner with Travel Risk Management Service Providers
Travel risk management service providers offer expertise and advanced tools that aid companies in assessing, monitoring, and mitigating travel risks:
Real-time Risk Alerts: Providers can monitor global events and deliver real-time alerts about potential disruptions or threats, allowing your company to make informed decisions.
Comprehensive Risk Assessments: These firms provide detailed assessments of country-specific risks, including geopolitical stability, health infrastructure, crime rates, etc. Use this data to shape your travel policies and strategies.
Expert Guidance: Service providers often offer 24/7 support and advice to the organization and the traveling employees. They can help you navigate complex situations and ensure your employees are never alone in a crisis.
Employee Tracking: Many providers offer tracking solutions to monitor employees' locations. This feature is critical during emergencies for swift location and communication.
By incorporating these practical strategies and best practices, you can create a holistic and effective travel risk management program, ensuring the safety of your employees during corporate travels.
Choose the Best Corporate Travel Risk Management Solution for Your Business
Navigating corporate travel's vast and often unpredictable sea becomes far more manageable when equipped with the proper tools and strategies. The key to effective travel risk management is proactivity.
By integrating a comprehensive travel risk management solution into corporate travel policy and procedures, business leaders ensure safer voyages for their team members and contribute to their confidence, productivity, and overall job satisfaction.
AltoVita, a proven leader in this realm, offers a comprehensive suite of solutions tailored to the diverse needs of corporations and corporate travelers. Leveraging real-time alerts, extensive risk assessments, and robust support, AltoVita assists companies in confidently chartering the potential challenges that business travel may present, ensuring a smooth journey toward achieving their business goals.
Are you ready to set sail with AltoVita? Learn more about how AltoVita can enhance your corporate travel risk management, ensuring safer, more efficient travel for your team. Dive into our additional resources and let us guide you through your corporate travel risk management journey.
Together, we'll navigate toward your business horizons.
FAQs
These responses to commonly asked questions aim to deepen your understanding of this crucial aspect of corporate travel management.
What is risk management in travel?
Travel risk management is a proactive approach that organizations take to identify, assess, and mitigate potential risks associated with their employees' business travel, including a broad range of threats, from health and safety and security concerns to legal and ethical obligations, compliance issues and financial and reputational risks. The objective is to ensure the well-being and safety of traveling employees and reduce the likelihood of disruptions or adversities during their travel.
Why is travel risk management critical?
Travel risk management is essential to ensure the safety and well-being of employees who travel for business purposes. It helps organizations anticipate potential travel risks, create contingency plans, and respond promptly to emergencies or changes in the travel environment. Additionally, it aids in compliance with duty of care obligations, protecting the organization's reputation and minimizing potential legal liabilities.
How do you do a travel risk assessment?
A travel risk assessment involves systematically identifying and evaluating potential travel destination or journey risks. The evaluation may include health and safety risks (like disease outbreaks or natural disasters), security risks (crime rates, political instability), legal and compliance risks (local laws and regulations), and financial risks (currency fluctuations, economic instability). It typically involves steps like data security, risk identification, risk analysis and evaluation, and formulating risk mitigation strategies.
What is an example of a travel risk?
Travel risks can come in many forms. A health risk could be a disease outbreak in the destination country. A security risk might be high crime rates or political instability in a region. Legal troubles can include non-compliance with local regulations, while a financial risk might involve sudden currency fluctuations or economic instability. Natural disasters, such as earthquakes or floods, pose significant travel risks. These are all situations that a comprehensive travel risk management plan would anticipate and prepare for.