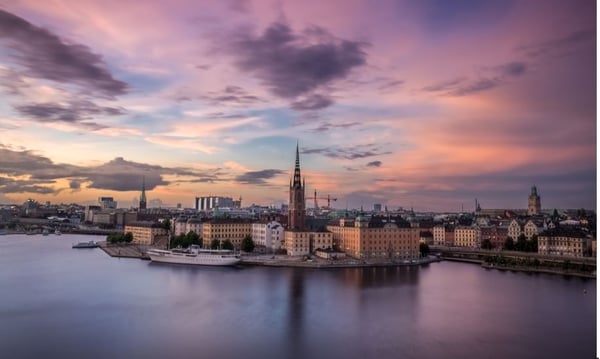 Business Travel
Stockholm – Combining Bustling City Life with a World of Wellness
One of the many wonderful things about Stockholm, Sweden, is that you get to enjoy the hubbub of city life while still being surrounded by the serenity of nature. It truly is the best of both worlds; being a European hub of activity that can also offer a mindful retreat.
Stockholm is the perfect destination for either a family friendly holiday, cultural city break or business travel. Every year, this destination plays host to thousands of tourists. From digital nomads and corporate travellers to families and individuals who have an appreciation for travel – this invigorating and welcoming city has an abundance of delights that will entice everyone.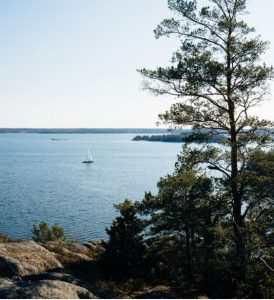 Exploring the Best of Stockholm
The Swedish capital is one of the most interesting places in the world and it boasts a full itinerary that will appeal to many diverse personalities. Whether you feel like shopping, relaxing, exploring the rich history, or enjoying the outdoors – this beautiful cosmopolitan area has it all.
It's a centre where business travellers and expats gather, it's a place where families create memorable moments, and it has something wonderful to offer no matter the season.
Featuring as a wellness holiday destination, this lively location will lift your spirits and treat your heart, body, and mind – its unique offerings go beyond your normal tourist "hot spots".
Things To Do In Stockholm
The list of things to do in this majestic city is endless and can be somewhat overwhelming. This is why Altovita sent out their AltoReps to discover the best of Stockholm and with their feedback, we can suggest a well-balanced itinerary that connects the city with nature, adventure, and relaxation.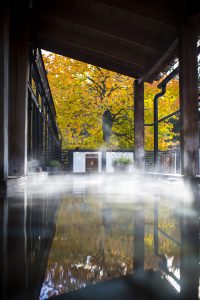 Spas, Massages, And Yoga
Whether you have business on the agenda or simply want to take some "time out", the best way to relax and unwind from a hard day of work or sightseeing is to indulge in a city spa – it makes all the difference!
While Stockholm is home to many places of rest and relaxation, these are the serene settings that provide something unique:
Yasuragi Spa. From day sessions to overnight experiences, this tranquil Japanese style spa hotel has several hot springs both inside, and outside under the pine trees in a stunning setting. They also offer massage treatments and have a vegan restaurant on site so you can spend the whole day or weekend there. This is a complete escape for a day of serenity, healthy eating and to centre yourself. Accessible from the city by boat, the trip to Yasuragi Spa alone is picturesque and enjoyable.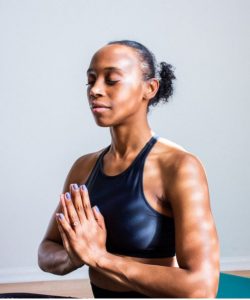 Selma City Spa. Situated in the heart of the city, the highlight of this spa is its heated rooftop pool that features a bird's eye view of Stockholm. Bask in luxury while you familiarise yourself with the surrounds or head indoors for a rejuvenating massage. The city centre location makes it a perfect place to have a quick refresh during the day or even after work!
Sparadiset. This day spa is perfect for massages and treatments in between meetings and family outings. With a chain of facilities situated in four Stockholm locations, Sparadiset is conveniently accessible and you can easily add sessions onto your itinerary.
Yogayama. Whether you are a yoga expert or have yet to try out this body and mind-enhancing routine, Yogayama offers yoga classes of all types. Found in two locations within the city, adding a yoga workout to your routine is quick and easy when making a booking at this blissful retreat.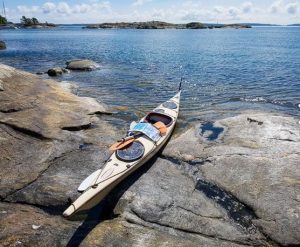 Treat Yourself to An Outdoor Adventure
While city life can be thrilling, taking time to surround yourself with the quiet of nature is all too important in our fast-paced world. Swedes understand this arguably more than anyone. Since Stockholm is set within a glorious natural archipelago, heading outdoors is a pleasure.For instance, one of Stockholm's biggest events of the year is the Midsommer Festival and if you're around for the celebrations, you'll want to participate. This festival is held on the longest day of the year and is focused around celebrating nature. On this day, Swedes spend time outdoors with loved ones bathing in sunlight and soaking up the natural surrounds. It's definitely one to add on the bucket list and will leave you in high spirits.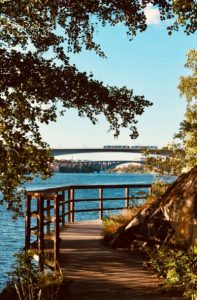 Some of the city's best parks include Rålambshovsparken, Humlegården and Vasaparken. Here you can take brisk strolls and enjoy picnic lunches while enjoying views of historic European architecture. Buskers also often line the paths and the gentle music adds to the bustling atmosphere.
However, if you would like a more adventurous outdoor activity we can highly recommend The Green Trails to provide a memorable experience. The Green Trails offer day trips, longer excursions, and group events throughout the winter and summer months. Highly experienced and thoroughly eco-friendly, this organisation is renowned for connecting people with nature and one-of-a-kind experiences. Whether you are in the mood for hiking, skating, kayaking or anything in between – The Green Trails will help you to plan your outing without fail.
Other family friendly outdoor excursions can include running the trails of Djurgården island (within the city), a boat ride out to one of the many quiet islands or you can journey beyond the city and visit the Tyresta National Park. The choices are endless and you do not have to travel far to enjoy the more untouched parts of this splendid country.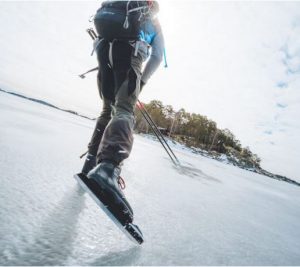 How To Enjoy Stockholm During Winter
One of the great things about this thriving destination is that every season brings something new to the table. Even in the midst of winter, there's plenty to do and lots to keep you warm and in good spirits. Explore the snow-laden hiking trails with The Green Trails or tackle the slopes with your skis. Warm up with Bikram Yoga or thaw your body in one of the many saunas and heated pools at our listed spas. Winter definitely does not stop Stockholm being a hive of activity.
Trips to Stockholm can be packed with the most amazing experiences if you know where to stay and what to do. Otherwise you can simply let the city envelop you and allow the streets to take the lead.
While Stockholm is a modern country that boasts advanced technology at every corner, the atmosphere remains grounded. The locals have managed to secure their traditions and culture so that tourists can have a peek into what makes Sweden so unique.
Our AltoReps will be happy to assist you in designing your stay. From booking accommodation with extra services, spa experiences and outdoor activities; we are equipped to make your Stockholm trip an unforgettable wellness retreat.