Corporate Housing Platform for Extended Stay
Book, manage, report, and support all your corporate accommodation bookings with just one tool.
Shortlisting
One of AltoVita's global accommodation experts, an AltoVitian, curates a shortlist of available property options that suits the requirements in the request. The property selection process is streamlined in the platform, removing the need for any back-and-forth emails.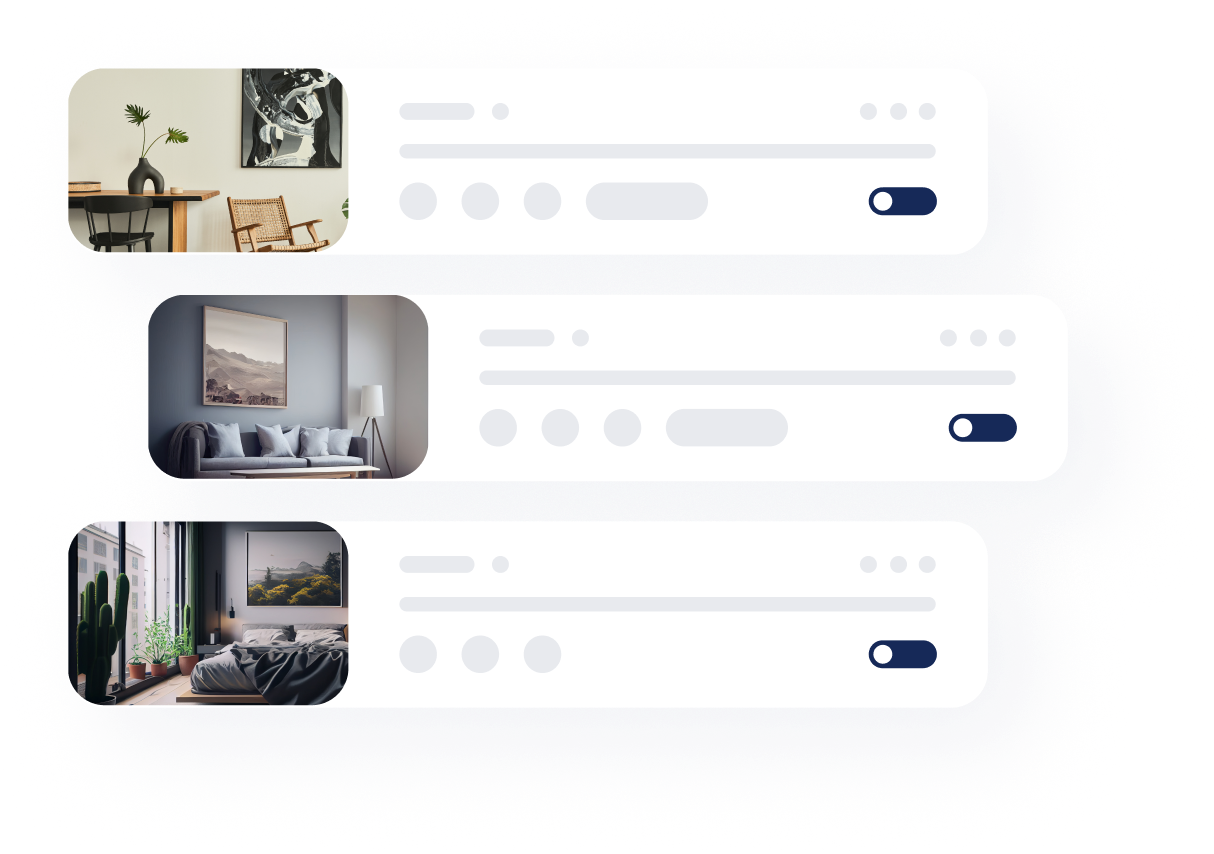 Budget Control
A custom page is created by setting a desired budget parameter in the AltoVita portal or through an API. The URL created is a white-labelled accommodation search page with all the available AltoVita inventory within the specified budget.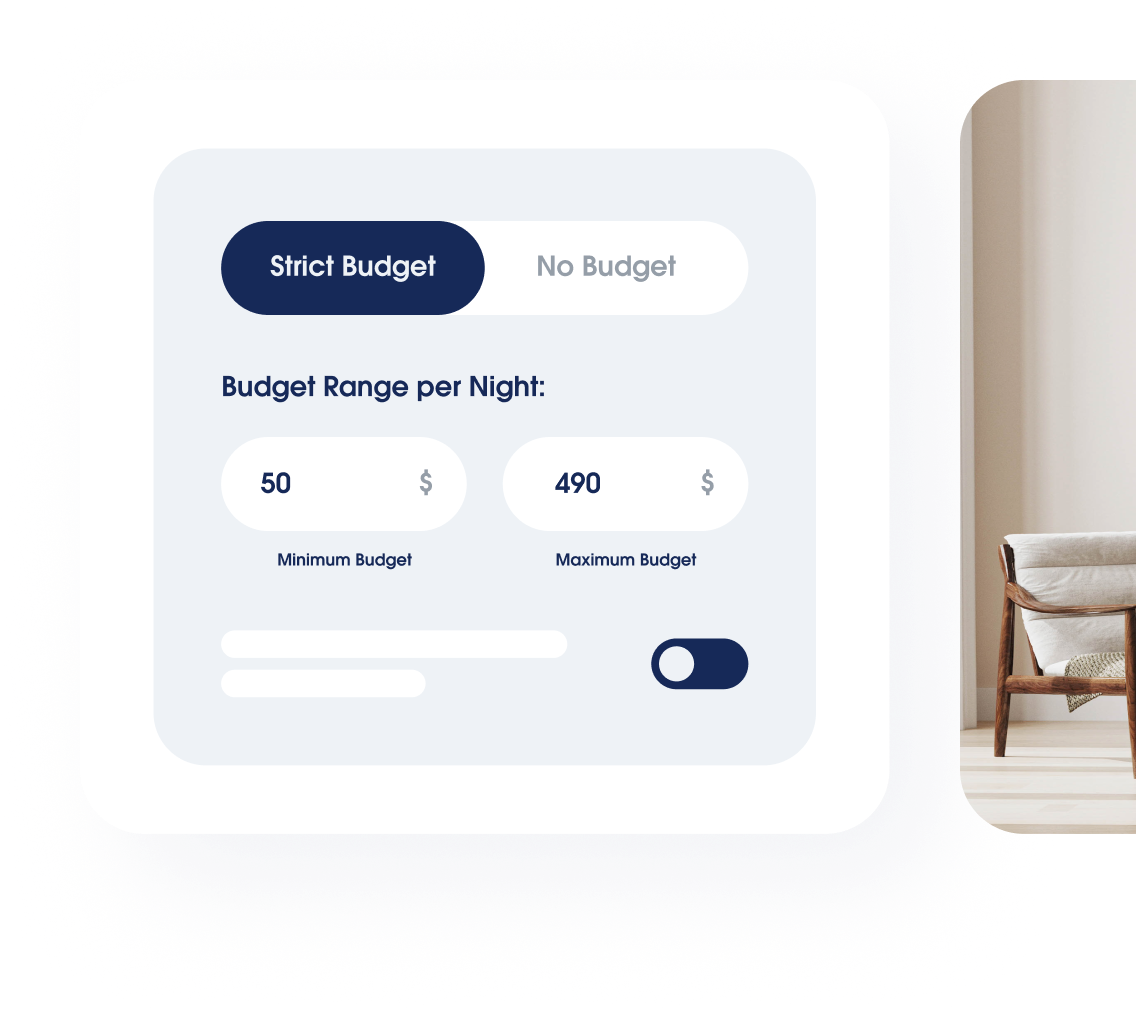 Live stats
The platform provides live analytics and reporting in multiple formats to allow the maximum visibility and data analysis of your accommodation activity and spend.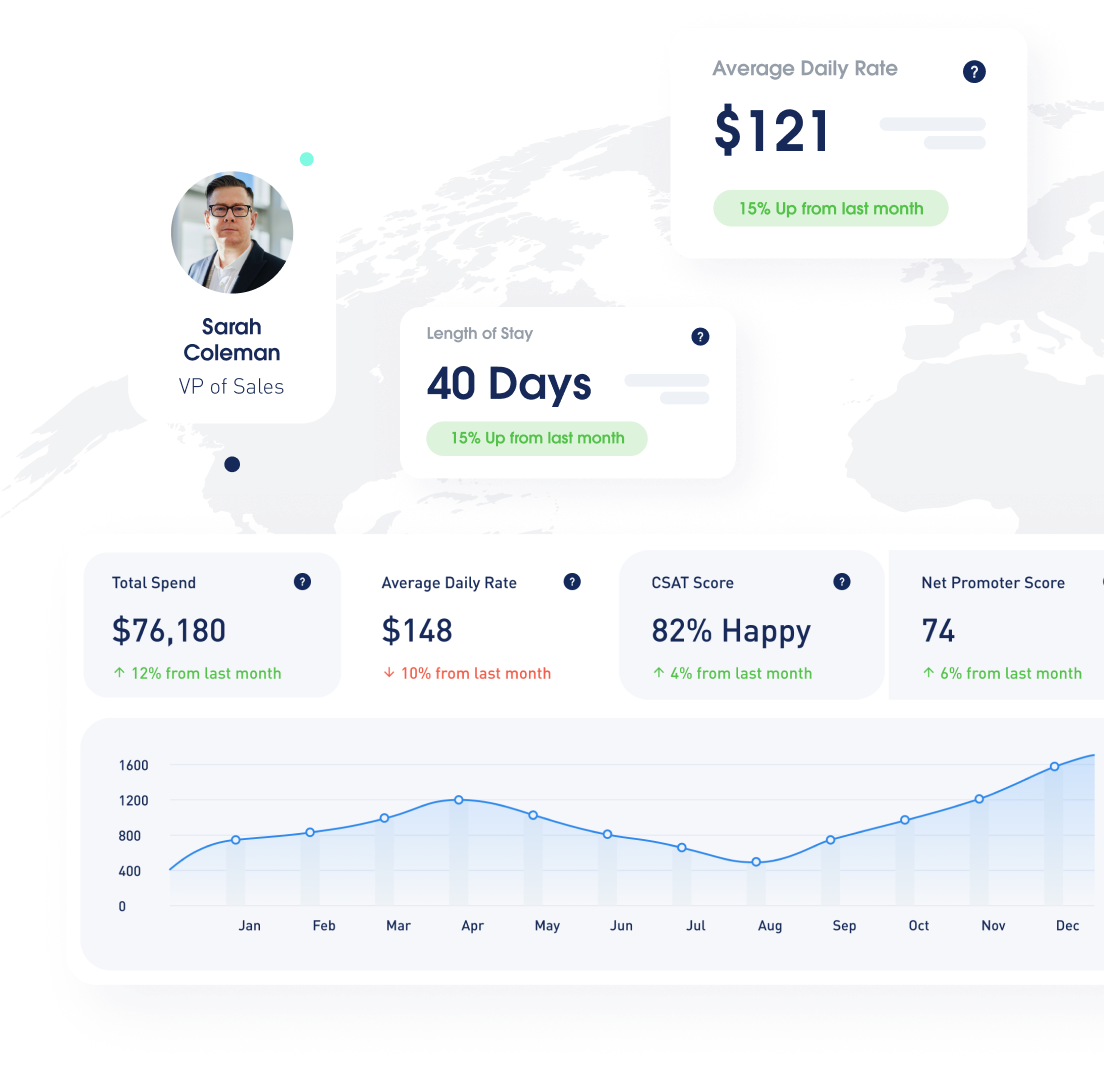 Instant Booking
Once the user has chosen their desired property the 'Book Now' button will display showing 'Live Connected' properties for instant booking.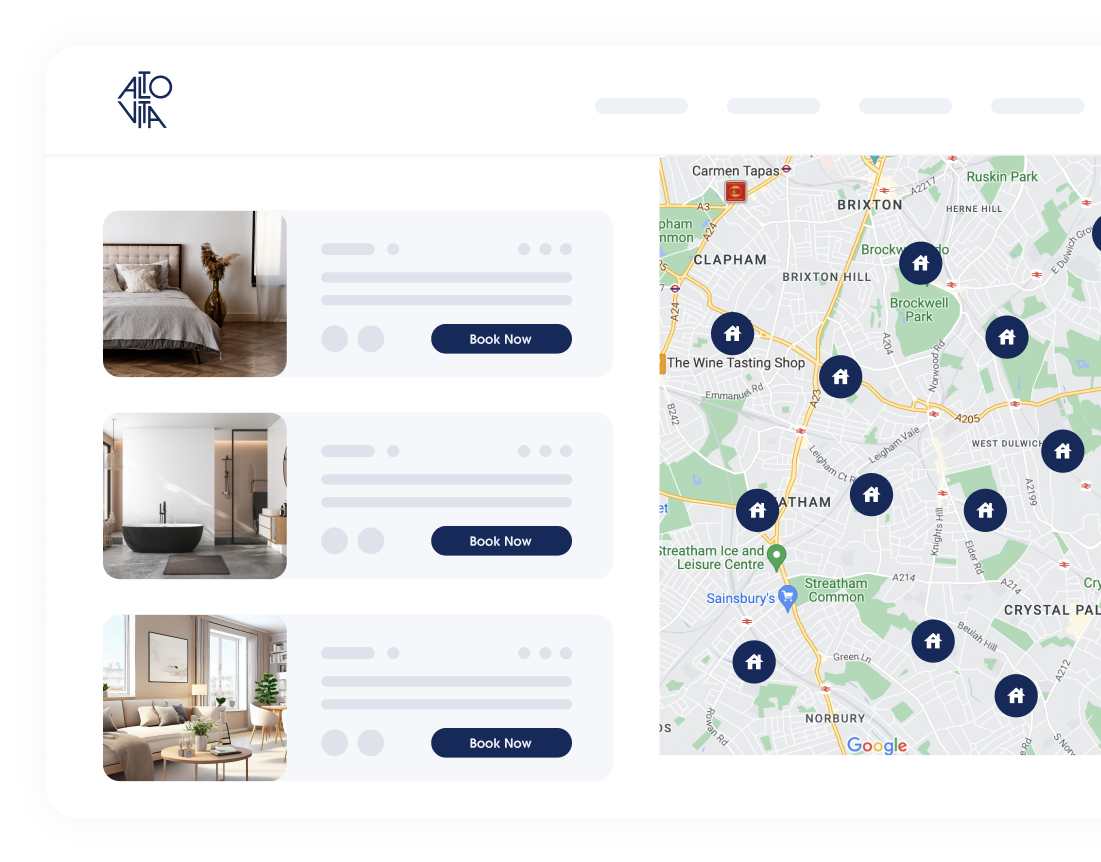 Neighbourhood
Feature
Select your accommodation based on filters like commute time on public transport transport, restaurants, schools, hospitals, and shops.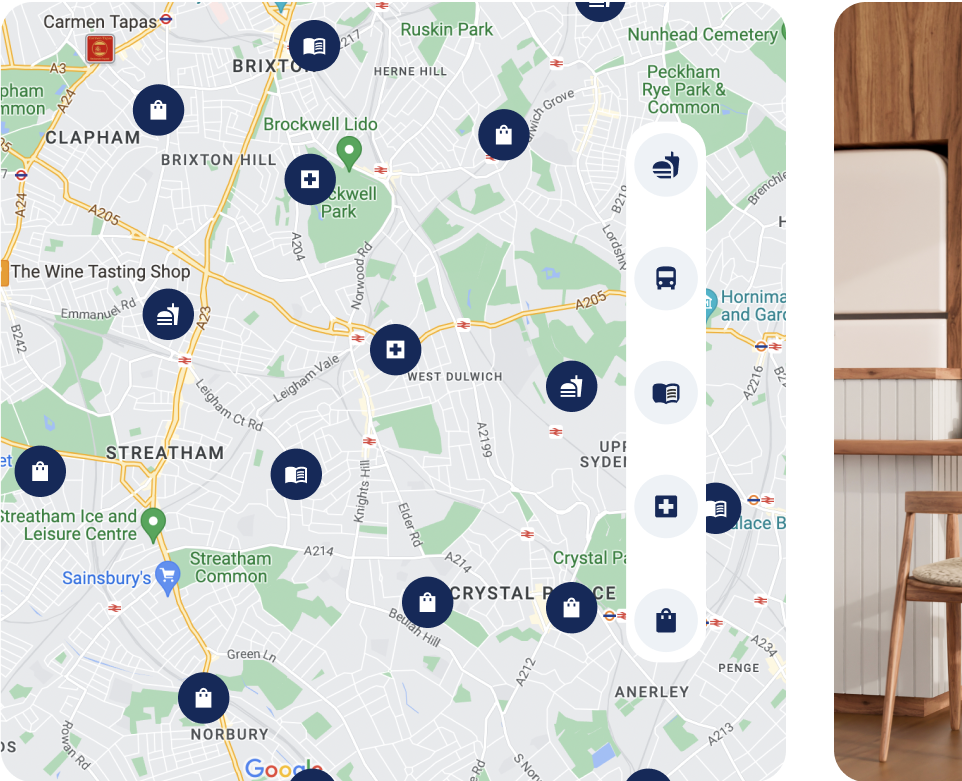 The largest inventory for booking corporate accommodation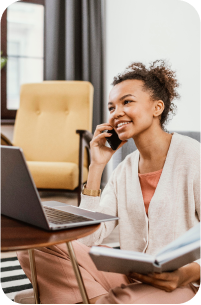 Professionalised
Private Apartment,
Homes & Vilas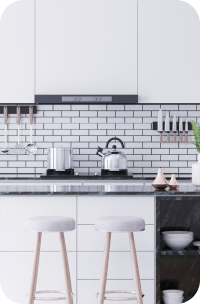 Corporate
Housing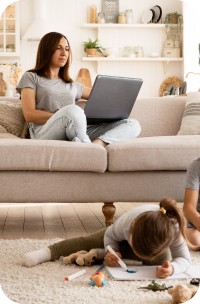 Multifamily (US) /
Built to rent (EU/UK)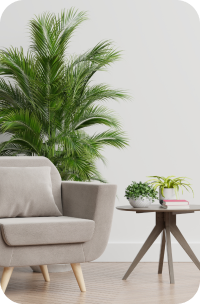 Co-Living &
Student Housing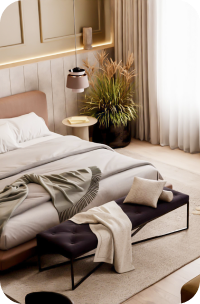 Hotels &
Aparthotels
REQUEST A DEMO
Start managing your corporate accommodation requests the right way today
Create a Uniques Stay With Our
Curated Guest Services
Browse our popular services
Private Chef for Breakfast Feast
Personal Trainer Instruction
4-Tier Quality Control
AltoVita's meticulous standards for hospitality partners to ensure duty of care for all guests.
A detailed verification of each supplier's operations and processes
Each and every unit is move-in ready, fully furnished and suitable for extended stays
Within 24 hours of guest arrival, we conduct a detailed on-the-ground pre-inspection with our hospitality partner. They fill out a pre-arrival checklist and provide time-stamped pictures and videos of the actual state of the property, which are independently verified by our guest experience team.
Quarterly performance review sessions and optimisation. Historical performance metrics and internal tiering process. Use of Live Connect technology for inventory updates.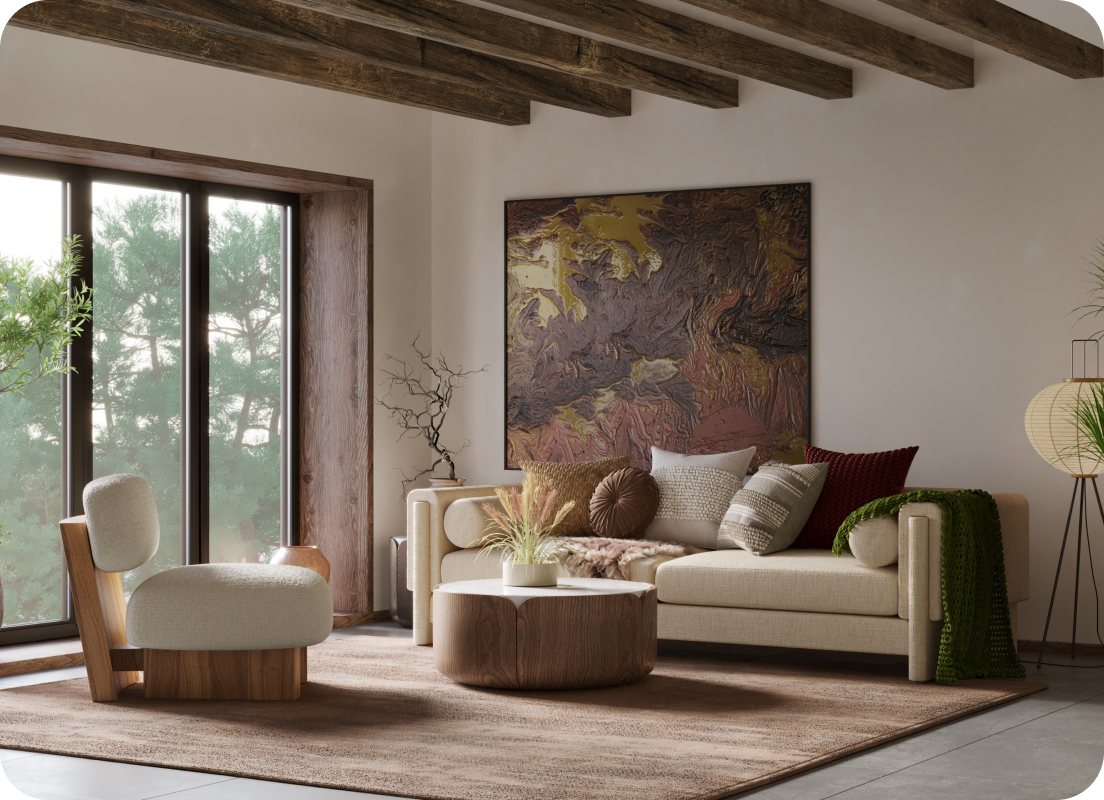 Sustainable Practice
The AltoVita platform identifies sustainable properties through the Sustainability Practice filter and badges. In this way, we are highlighting all sustainable initiatives that offset the accommodation's carbon emissions, which enables our multinational corporate clients to relocate their employees whilst keeping in line with their ambitious 'net zero by 2030' targets.
Guest Safety & Security
Through our partnership with leading property care and operations platform Breezeway, we are standardising safety and security for hospitality operators across asset types.
AltoVita customers are able to filter their property search to view options that have been Breezeway safety reviewed, providing peace of mind that the accommodation they are booking is verified to be clean, safe, and secure.
REQUEST A DEMO
Start managing your corporate accommodation requests the right way today