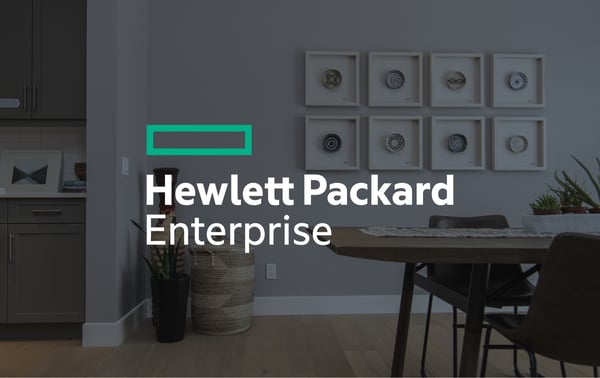 News 
Global Mobility
AltoVita partners with Hewlett Packard Enterprise to transform its global mobility programmes
The partnership has improved job satisfaction and retention rates of Hewlett Packard Enterprise (HPE) employees who have been successfully relocated
AltoVita helped HPE to relocate 370+ interns across various worksites in India and the US
AltoVita, the corporate accommodation platform specialising in helping large enterprises during employee relocation or business travel with their lodging needs, announces its partnership with Hewlett Packard Enterprise (HPE), the global cloud transformation business, to improve its global mobility programs and extended stay accommodation management process.
With the capability to filter by preferred amenities, sustainability scores, pet friendliness, and other criteria, AltoVita's platform grants immediate access to a diverse network of over 1 million global accommodations in 165 countries and over 3,000 cities, offering diverse choices across five asset classes.
The partnership with AltoVita has redefined HPE's global mobility programmes, providing relocation solutions to countless employees and their families. AltoVita's customised platform has allowed HPE to meet specific needs, showing the importance of adaptability in the face of evolving global mobility landscapes. With AltoVita's help, HPE has been able to streamline its extended stay accommodation management process, leading to more efficient and cost-effective relocation programs. The partnership has had a significant long-term impact, improving job satisfaction and retention rates for employees, who have been successfully relocated in 52 locations across 28 countries in a time-sensitive and empathetic manner.
HPE and AltoVita's partnership is a prime example of how innovative solutions can help companies overcome the challenges of managing global mobility programs, putting the well-being and success of employees at the forefront of their approach. In this case, AltoVita was able to understand HPE's unique challenges and provide customised solutions, particularly in relocating 370+ interns across various worksites in India and the US. AltoVita's solution handled group bookings, provided real-time performance reporting, and ensured duty of care and client expectations. Since HPE has implemented AltoVita's platform, the conversion rate from enquiries to bookings has increased to 86%. Additionally, AltoVita was able to deliver a 12% cost saving on HPE's budget for all extended stay accommodation bookings in 2022.
AltoVita's CEO and Co-founder, Vivi Cahyadi Himmel, commented: "AltoVita's partnership with HPE has delivered incredible results, and it is great to see how our platform is transforming its global mobility programs. Our aim is to innovate the extended stay accommodation sector and make the relocation process as easy as possible. We look forward to continuing our work with HPE and redefining its approach to global mobility."
Kerwin Guillermo, Global Head of Mobility at HPE, said: "HPE's partnership with AltoVita has been a game-changer in our global mobility programmes. With their flexible and customisable platform, we were able to provide exceptional relocation solutions to our employees. The timelines for these challenging projects are typically pretty short, but AltoVita's self-booking capability for the interns via a dedicated landing page makes the process seamless. The policy builder feature has also been helpful as with a diverse workforce, there are often different sets of rules, so it ensures that every employee's relocation is handled according to their unique needs and preferences."
He added: "The lessons learned and innovations introduced through this partnership have been invaluable to our business and other clients, improving our cost management and boosting employee job satisfaction and retention rates. AltoVita's commitment to care and support for employees during relocations is a powerful demonstration of the value of this partnership."
About AltoVita
AltoVita powers the corporate accommodations sector with enterprise software layered with a human-centric approach, providing every traveller with exactly what they need.
AltoVita's award-winning technology creates a cloud-based bridge between the highly fragmented property distribution system and Global 2000 companies, SMEs, and business travellers, reducing the legacy 48-to-72-hour bidding process down to a few minutes. The fully customisable platform provides instant access to a diverse network of 1 million+ housing options worldwide – including serviced apartments, professionally managed homes, aparthotels, and co-living – with the ability to sort by desired amenities, pet friendliness, sustainability scores, and more. All properties are fully vetted and verified to provide duty of care and compliance, backed by our extensive Four-Tier Quality Control system.
AltoVita's fast-growing global footprint currently spans 3,023 locations, spanning 6 continents and 165 countries. They are headquartered in London, with regional offices in Singapore and Dallas.