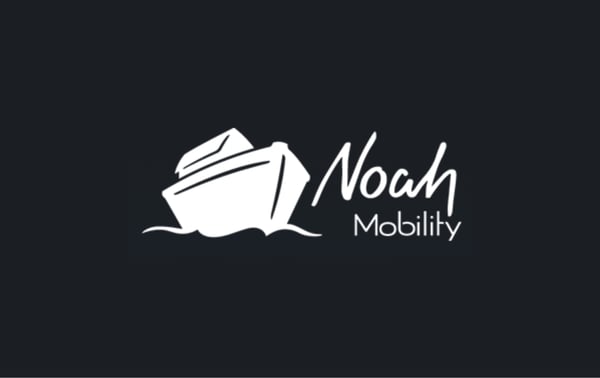 News 
Global Mobility
AltoVita Announces Partnership With Noah Mobility to Help Businesses Source Verified Accommodation Across the Globe
The partnership will see AltoVita provide a smooth and seamless booking process with the help of Noah Mobility's fully vetted, competitively-priced options
AltoVita, the corporate accommodation platform specialising in large enterprises, today announces its partnership with Noah Mobility, a Global Mobility management company that supports companies and individuals during the entire process of relocation. Both companies, which are female-owned and led, are taking strides to redefine the global mobility sector with their technology.
AltoVita's platform provides instant access to a diverse network of 1 million+ housing options worldwide with the ability to sort by desired amenities, sustainability scores, pet friendliness and more. Noah Mobility focuses on fairness towards customers, employees and partners. The perfect interaction of intuitive technology, personal support, flexible service selection and a people-centric approach is setting a new standard in the mobility industry.
Both AltoVita and Noah Mobility are dedicated to supporting relocation and global mobility and this partnership will help businesses across the globe to source vetted and verified accommodation types that meet the needs of every traveller. The partnership will also see AltoVita provide a smooth and seamless booking process. To support this, Noah Mobility will offer a choice of competitively priced options that are fully vetted, all through a user-friendly interface.
AltoVita's CEO and Co-founder, Vivi Cahyadi Himmel, commented: "Our companies share a common mission of helping people relocate across the globe, and we both place a strong emphasis on utilising technology while maintaining a human touch. This shared culture and approach make the partnership between AltoVita and Noah Mobility a natural fit, and we are excited about the potential for this collaboration to continue to evolve and flourish in the future."
Katrin Ruland, CEO & Founder at Noah Mobility, added: "Our partnership will revolutionise the way businesses access fully-vetted accommodations around the world, offering a seamless and hassle-free experience. With our unwavering commitment to providing a first-class customer experience, this collaboration will enable us to further elevate our standards and deliver exceptional experiences to our clients."
You can access vetted Serviced Apartments from AltoVita through the Noah Mobility portal here.
About AltoVita
AltoVita powers the corporate accommodations sector with enterprise software layered with a human-centric approach, providing every traveller with exactly what they need.
AltoVita's award-winning technology creates a cloud-based bridge between the highly fragmented property distribution system and Global 2000 companies, SMEs, and business travellers, reducing the legacy 48-to-72-hour bidding process down to a few minutes. The fully customisable platform provides instant access to a diverse network of 1 million+ housing options worldwide – including serviced apartments, professionally managed homes, aparthotels, and co-living – with the ability to sort by desired amenities, pet friendliness, sustainability scores, and more. All properties are fully vetted and verified to provide duty of care and compliance, backed by our extensive Four-Tier Quality Control system.
AltoVita's fast-growing global footprint currently spans 3,023 cities across 165 countries. They are headquartered in London, with regional offices in Singapore and Dallas.