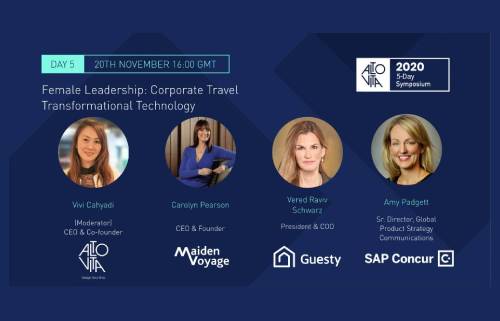 Duty of Care
Female Leadership: Corporate Travel Transformational Technology
Over the past decade, the alternative accommodation sector – a term encompassing service apartments and unique private homes, has experienced huge growth.
With the demand growing further we are seeing an even stronger acceleration in technology adoption to address quality and consistency as well as demonstrate duty of care for corporate travellers.
Joined by a unique combination of female industry leaders pioneering this sector, our CEO and Co-founder Vivi Cahyadi Himmel began the session by exploring the importance of duty of care and travel safety in a COVID-19 world.
Duty of care and female travellers
Being both a moral obligation and in many countries a legal obligation, duty of care is all about keeping employees safe. When it comes to female travellers there are some specific gender-based issues and challenges such as legal restrictions, cultural restrictions not to mention perceived risks and actual risks of sexual harassment and sexual assault which need to be considered.
So, what is expected from corporate travellers and travel managers when it comes to alternative accommodation providers? Can corporate travellers now book alternative accommodations?
As a thought leader in the travel risk and safety, Carolyn expresses that as a result of COVID, business travellers' expectations for alternative accommodations are evolving. Many corporate travel managers are adjusting their approach through travel policies, online booking tools and with their tmc's and their suppliers. The focus is on safety in the area, and the sustainable impact of the property itself.
Depending on corporate policies, corporate travellers can book alternative accommodations through their booking tools and tmc's. These accommodations are firstly vetted for security and safety in addition to company and supplier requirements.
Is the short-term rental sector ready to serve corporate clients at a large scale?
"Yes, I believe they are prepared for the corporate traveller, we already see that happening" Vered Ravid responded. "There's been more adoption of short-term rentals by the corporate traveller especially during the pandemic." This is all done through technology that allows service providers to automate a lot of processes to meet legal requirements while exercising duty of care.
As we battle through these unprecedented times everybody wants to feel more safe and secure, with contactless experiences (also provided through technology) you can create that experience for your travellers, making sure it's a touchless, contactless check-in check-out process.
With the theme in mind, Laetitia Gauby asked if the panellists have seen a difference in the consideration of the female security needs since Covid-19.
Carolyn responded by mentioning that ultimately during this pandemic we are all high-risk travellers and whilst as industry leaders, we need to provide a consistent message to help keep everyone safe, we should also develop a personalised approach to duty of care to help reduce this risk per market as we try to best navigate this ever-changing Covid-19 world.
What can property managers of private homes do to make accommodations more "female friendly" to attract more female corporate travellers?
The number one concern of most female travellers is their physical safety in the property.
The security features of the accommodation reassure them.
Having a member of staff to contact directly should one have any concerns during their stay. This is a key element to attract females' travellers.
Local supermarkets close to the premises
Automated messaging – wanting customers to feel that there is someone to turn to
The corporate travel sector is advancing daily with applications such as Tripit Pro which helps travellers to stay one step ahead of their trip. The app gives travellers a heads up before things happen and helps navigate any surprises along the way.
Female traveller safety
In its global support of females and lgbtq plus business travellers, Maiden Voyage do not impede women from travelling to a certain destination because it's unsafe; "I'm all about saying right you want to go there, how can we do this safely" Carolyn Pearson added.
In the early days it was all about community and social networking and connecting with other women when traveling on business. However today there's an amazing group of local ambassadors for individual travellers to reach out to and find out key information needed for female travellers in that specific country. The use of e-learning to educate both managers and female business travellers on how to keep safe when travelling has proven to be very effective.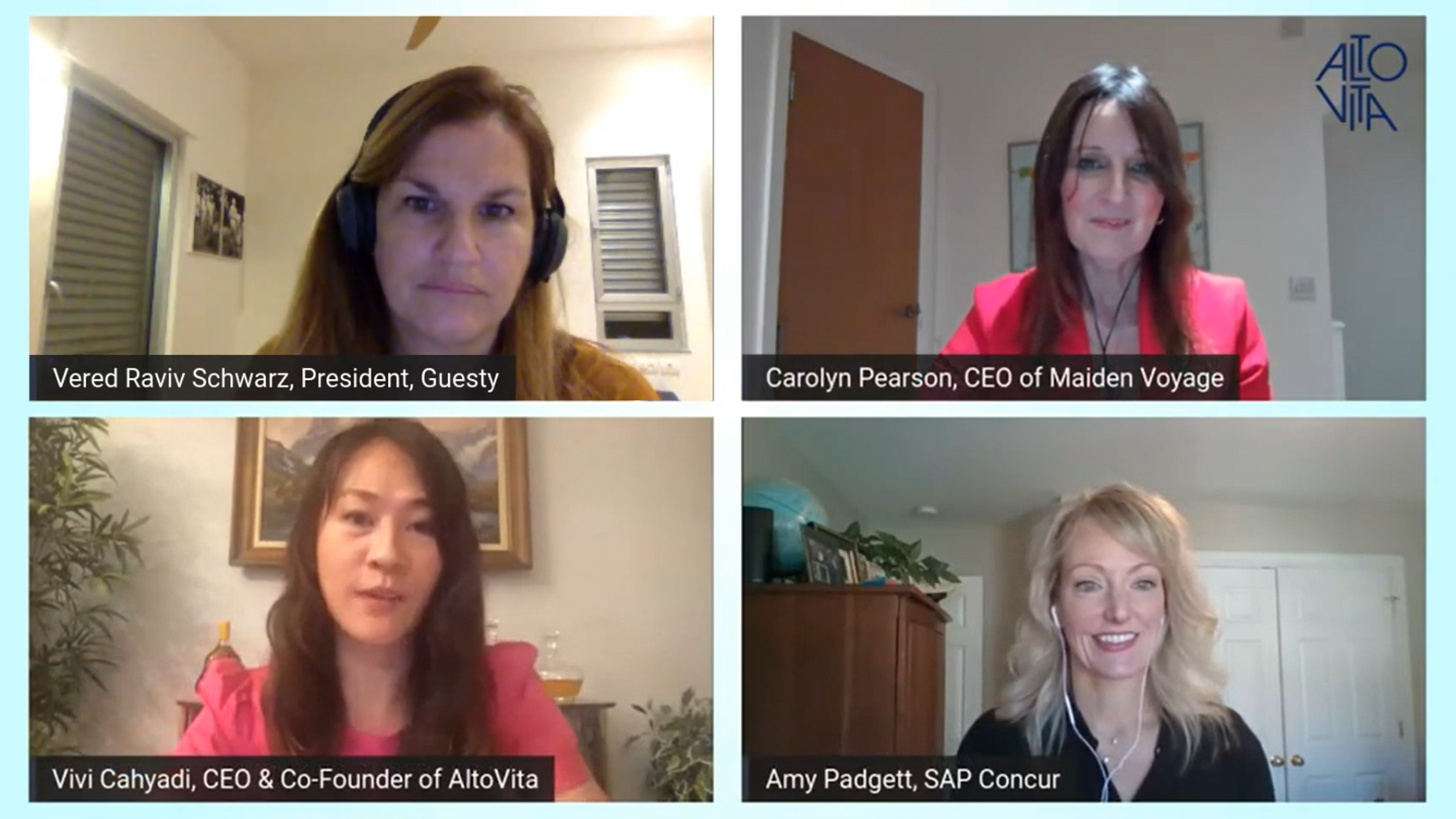 Female leadership – women representation in start-up scene
The gender gap is obvious in the tech industry. Women have been underrepresented in the tech community but in the hospitality community women comprise of more than 50 employees. It all boils down to interviewing without bias, promoting without bias that leads to more diversity in any organisation.
As women are a minority in terms of entrepreneurs as well as the leaders in tech, the assistance provided through forums and mentorship programmes are vital in aiding women in running successful businesses and careers in tech. The way to keep women in tech is in entrepreneurship, it's about keeping women engaged.
Diversity and inclusion have become a very central topic to companies in many countries. In the wake of major political changes over the previous decades, leading companies are taking steps to increase diversity, equity, and inclusion. Whilst businesses cannot take affirmative action and force certain levels of diversity and inclusion, getting the right training in place is crucial. The type of training that will avoid unconscious bias in hiring and promoting. Education around diversity to highlight the fact that diverse organisations are more successful on the business level.
The panel concluded by sharing a few strategies they've learned that could help the future generation of female leaders achieve more prominent roles.
For development and growth having a coach and or a mentor and even being a mentor is helpful and one positive way to develop one's career and learn from others.
Volunteer for additional projects, this will allow you to network with others in your organisation.
It's important to learn about your industry and not just your company. Talk to the decision makers and find out what's happening at an industry level, then you're demonstrating that added value
Take risks and get out of your comfort zone
You can catch up on day one of the summits, which is now available to view on demand here.