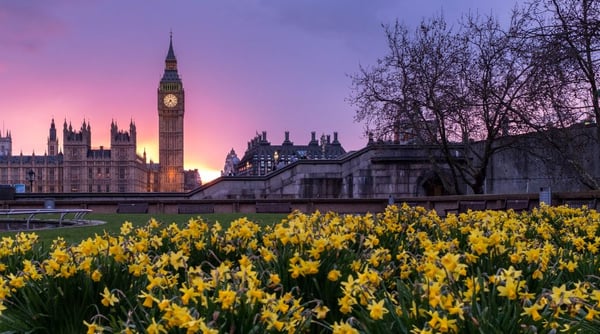 Business Travel
Staying Healthy while Staying in London
Travelling or relocating to London should be an exciting adventure. London is a lively city that stimulates the senses with a world of different cuisines, cultures and new experiences at every turn. As joyous as your new surrounds might be, however, frequent travellers do not want to sacrifice the lifestyle they have created at home. This especially applies to health-conscious people who appreciate healthy-eating, an active lifestyle, and aspire for constant self-improvement.
The great news is that staying healthy in London is possible. This destination is one with a seemingly endless number of things on offer, plenty of healthy food choices and an assortment of fitness opportunities. London supports those with different dietary requirements; vegan, dairy-free, and gluten-free lifestyles are warmly welcomed. It's a place where you can relax through meditation while you do some soul-searching and improve your mental health. This city is one that accommodates those from all walks of life and here, general "happiness" is a concept that is easily attainable.
Apart from having access to a long list of restaurants that serve deliciously inventive healthy food; the best (and easiest) way to maintain the healthy lifestyle you have created back home, is to act as if you are a local.
Whether you are an expat, a corporate traveller, or a family enjoying a long holiday, the trick is to replicate as many of your habits and routines from home in the place you are staying temporarily. This might sound a bit daunting, at first, but with the help of travel partners like Altovita, it's very possible – in fact, we make it easy! We know just how to stay healthy in London. We can help you to maintain the comfortable and motivated life that you have created for yourself. From purchasing and ordering groceries to attending meditation classes and indoor and outdoor training sessions (such as cardio and strength training), we'll introduce you to the best London fitness classes and healthy food providers.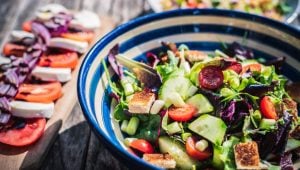 Here Are Our Best Tips to Create A Healthy Stay in London
Eating Healthily
The easiest way to maintain your healthy eating habits while travelling is to stay in accommodation that includes a fully equipped kitchen. This way, you do not have to spend time scouring the streets for restaurants that make sure you get your nutritious meals. Generally, the thought of cooking proper meals while on holiday doesn't always come to mind – mostly because the convenience of driving to a familiar supermarket as you would at home is not an option. But we have sourced a few solutions! Enter Farmdrop.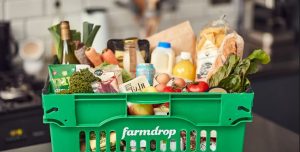 Farmdrop is a delivery-only brand that brings locally-sourced and fresh organically-produced food to your doorstep. Delivering everything from sustainably caught fish to seasonal vegetables and freshly baked treats; this brand will ensure that your cupboards are well-stocked with everything you need to enjoy healthy eating in London. This grocery provider takes care of the environment whilst ensuring that you have the freshest and healthiest produce at your fingertips. You can even discover British grown food in your fridge upon check-in for a truly local experience from the get-go!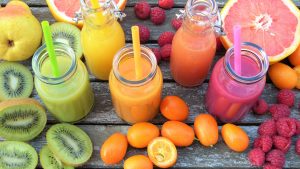 If time is of the essence, then readily prepped meals are your friend! Thankfully, London is home to businesses who understand that not everyone has time to cook up a storm or conjure up original meals. Mindful Chef, for example, is an innovative company who appreciates fit and healthy people. They have introduced a range of fresh, handmade, prepared meals that make a very easy alternative to cooking. They also have a large range of recipe boxes – pick your dish and you will receive the recipe and all the necessary ingredients. Perfect for when you want to try something new or when you are short of inspiration. All the recipes are dairy and gluten free, deliciously healthy and plenty of vegan options.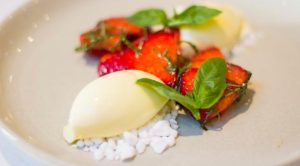 Grocery delivery and recipe boxes are great but what if you want a break from cooking while you are on holiday? Hiring a private chef is now easy and amazing value thanks to DineInDulge. Select your menu online, the number of people dining, and a professional chef will come with everything they need to create a fabulous feast. This is a wonderful way to enjoy your chosen accommodation and couldn't be more convenient! A great option for people with different dietary needs or taste preferences; your chef can alter any menu to suit your requirements. Amazing restaurant quality food from the comfort of home – what could be better when spending time with family and friends.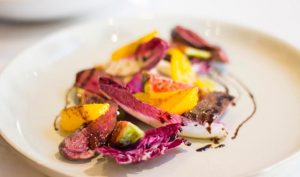 Keeping Fit
Does your regular routine include a good bout of exercise? Then don't let being away from home stop you from staying fit and energised. London is a hive of activity when it comes to fitness and our AltoReps know just where to find classes that are flexible enough to fit into busy schedules.
To experience high intensity cycling & circuit classes or lower intensity TRX and power yoga classes, we can recommend trying Core Collective. This studio has created a series of original fitness classes that are carried out in relaxing and welcoming studios. Core Collective is a great option for visitors since all classes offer a "pay-as-you-go" option or can they can be purchased in packs if you plan on sticking around for longer. In true London style, there is a major tourist must-see near each of their branch locations (we'll let you figure them out) – so, combining exercise with sightseeing has never been easier!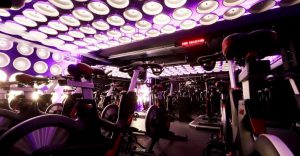 If you enjoy circuit training with the added option of including cycling, pilates, and yoga into your list of favourite workouts, then Another Space also welcomes newcomers. With some of London's best trainers on their team, you can delight in thorough exercise routines that are fun and original. Another Space also offers a convenient "pay-as-you-go" option with classes that can be squeezed into your tight schedule of work or sight-seeing.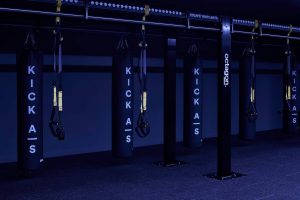 Many people prefer exercising outside; taking in fresh air and keeping fit kills two birds, or so the saying goes. Swift Fitness is a great option that allows you to enjoy one of London's many parks while participating in a bootcamp workout or personal PT session. This is a great way to experience some of outdoor London while getting the motivation you need to get those exercise endorphins flowing.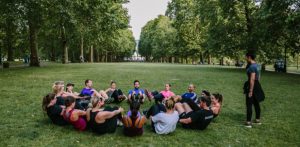 Another option that we love, is to hire a bike and cycle your way around London! This way you will get to experience the sites while staying fit, fab, and healthy! Businesses like Santander Cycles, Mobike, Lime, Jump, and Freebike have made it super easy to hire a bike anywhere in London at any time. You simply approach your nearest docking station, pay for your hire using your bank card or an app, ride until your heart's content!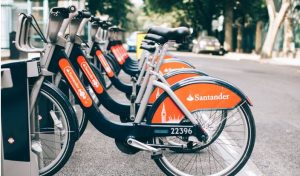 Destress and Unwind
We live in a world that's full of hustle and bustle. Add relocating or travelling to a new destination to this busy life, then it's even more important to take time out to destress and unwind. So, why not treat yourself to a relaxing "at home" experience. Urban takes the stress out of booking treatments and will deliver massages, beauty treatments, and even physiotherapy right to your accommodation – there's simply no need to navigate your way around the streets of London. All of Urban's therapists are fully qualified and pre-vetted to ensure an authentic experience that will leave you feeling invigorated and ready for more of what the city has on offer. Bookings can also be made a mere hour ahead of time, so if you feel that you need to rejuvenate immediately, then Urban will gladly assist.
Staying healthy and in good spirits is important no matter where you find yourself. That is why Altovita has created a concept that combines luxury accommodation with services that will help you to stick to the routine that you are used to, especially if you are a long-stay traveller.