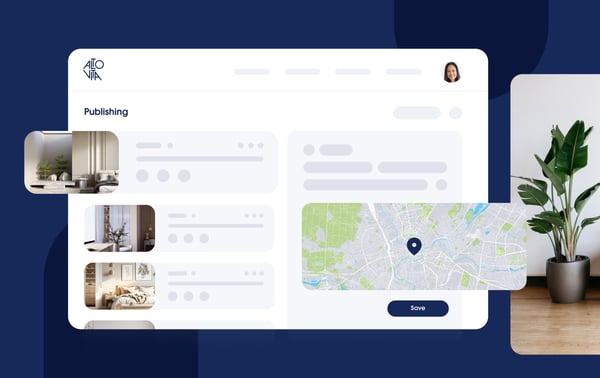 Product Updates
AltoVita ramps up Corporate Accommodation Inventory with Automated Reviews of Supplier Listings
At AltoVita, we are dedicated to providing our hospitality partners with the most efficient and streamlined experience possible. We are excited to announce our automated review functionality that helps us vet our supplier listings within seconds, allowing us to accelerate our ever-growing inventory of corporate accommodation.
Understanding the Challenge: Manual Review Constraints
We already provide our new hospitality partners with hassle-free onboarding, which is what sets us apart from other Corporate Housing providers in the industry. But we wanted to push the limits even further and truly revolutionise this industry and challenge the way "things have always been done."

Currently, our Data Managers meticulously review every new property from our hospitality operators before they are published or rejected, to ensure that all property listings on our platform meet our internal quality and safety standards. This process can at times be very lengthy, involving a lot of manual work and thus limiting our ability to rapidly grow our inventory.
Introducing Auto-Review: A Solution for Efficiency and Growth
Recently, we achieved a breakthrough with our Curated Accommodation Platform, where we introduced an additional 7 million units to our platform, using this new auto-review feature. This success has paved the way for us to explore the feasibility of implementing the same capability across other hospitality partners onboarding, addressing the challenges we face in scaling our inventory.

This new feature focuses on the digitisation of the review rules, allowing properties to be processed through a "rules engine" that determines whether they meet our vetting criteria. While we strive for full auto-publishing capabilities, there may be instances where properties require additional human review due to specific criteria outlined in our vetting criteria. In such cases, the properties will be made available for human review by our Data Managers.

To facilitate the review and publishing process, we have introduced a dedicated review and publishing interface within our proprietary GDS called AltoOne. Data Managers will be able to select multiple listings, initiate the auto-review process, and have the results displayed in the dedicated interface. This interface will highlight sections that require human review, ensuring a seamless transition from auto-review to human review, if necessary.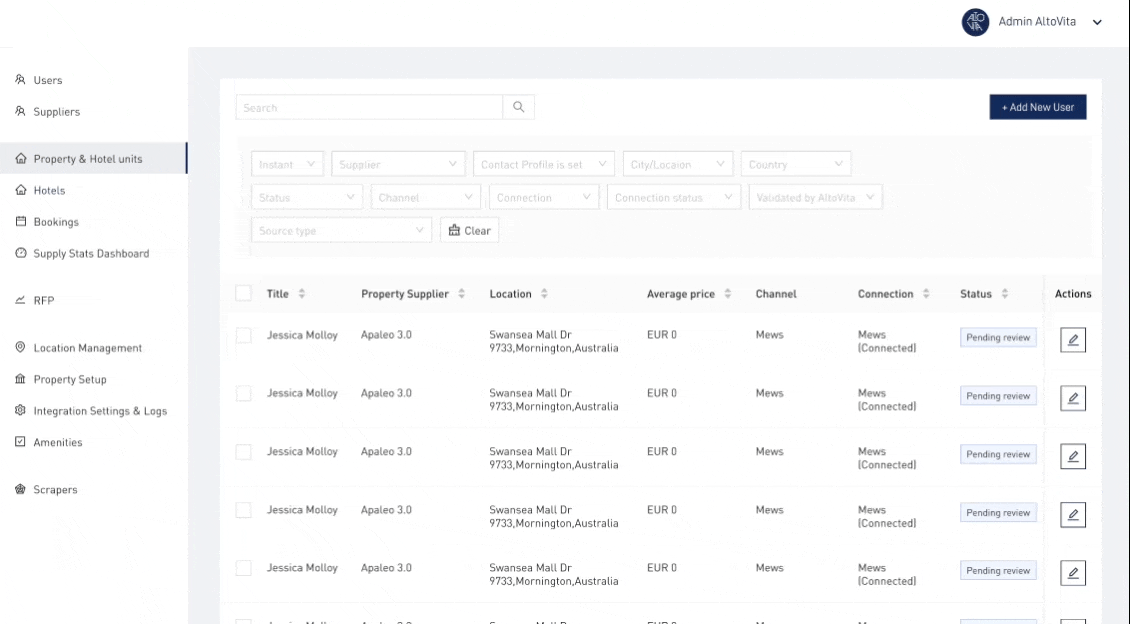 AltoVita's Auto-Review capability revolutionises the property review and publishing process in the corporate housing industry, where the vast majority are traditional non-technology-based companies. Unlike other corporate housing companies, where the burden of individually submitting each listing falls on the supplier or partner, our automated system eliminates this manual work. With our innovative solution, suppliers with hundreds or even thousands of units no longer need to upload each listing manually, including details such as pictures and amenities. By fully automating the review process, we significantly reduce operational inefficiencies, alleviate the workload for suppliers, and provide a seamless onboarding process for new hospitality partners.
Jolomi Otumara, our Product Manager, passionately states, "Our commitment to expanding housing options for our clients is unwavering, and with automated reviews, we're taking a giant leap towards achieving this goal with unmatched speed and efficiency."
Go from signing up, to vetted, to available to book in record timing with the power of our automated reviewing functionality. Join our Hospitality Network for free, access our unique corporate demand and see how we can generate new bookings for your business!