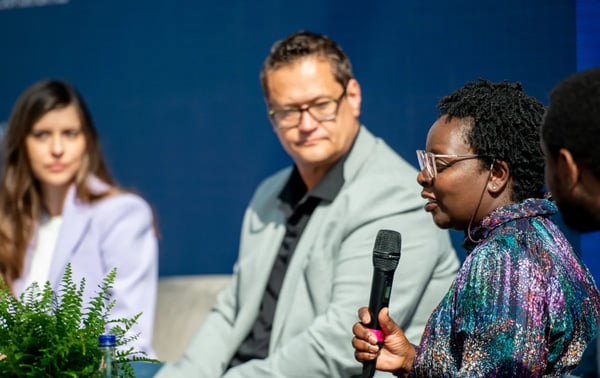 Innovation Summit
Events
3 Reasons to Attend The Smart, Safe, Sustainable Summit Singapore
So you're considering attending the Smart, Safe, Sustainable Summit? Well, this industry-leading event is making its debut in Singapore and there are plenty of reasons to attend! We've summed up the top three.
The Region's Rapid Growth
This innovative event series follows the success of the Smart, Safe, Sustainable Summit in London over the past three years. Now, we head to the Asia-Pacific region for the first time, bringing together global mobility and business travel. The region is experiencing rapid growth in both employee relocation and corporate travel, and we are inviting business leaders, global mobility managers, and travel managers, along with industry experts to uncover best practices in leveraging data intelligence and technology to drive innovation. Be a part of this journey with us and say you were there at this first-ever Singapore edition!
Carefully Curated Content
With highly competitive accommodation prices challenging organisations to balance costs and sustainability commitments, a unique and insightful agenda is key. You'll discover valuable insights into innovative accommodation sourcing, embedding diversity into your program, bringing data to the forefront of sustainability challenges, and a product demo of AltoVita's latest product launch: Alto Insights.
Why Smart? Because there's pressure to minimise costs and the summit explores a range of ways to control expenses and balance business objectives.
Why Safe? As employees seek out new accommodation types, duty of care is under focus. Companies need to offer a range of properties to fulfill the need for choice. Our summit highlights how this is possible.
Why Sustainable? We know businesses are doubling down on their carbon reduction goals, so the summit will explore best practices, from booking to reporting.
Unique Networking Opportunities
The Smart, Safe, Sustainable Summit brings together leaders and innovators in global mobility and business travel, offering a fresh perspective on corporate accommodation selection. With two dedicated networking opportunities during breakfast and lunch, plus panel discussions and roundtable sessions, you'll gain valuable insights into emerging trends and innovative technologies to help you stay ahead. Learn from industry specialists and be at the forefront of the corporate accommodation landscape. HPE, TruTripp, Takeda Pharmaceuticals, Deel, and Capgemini are just some of the companies joining us in September.
So why not join us at Swissôtel The Stamford on Wednesday 6 September from 8am until 1:30pm. Tickets are 50% off for a limited time only. Enter 'EARLYBIRD' below - don't miss out!