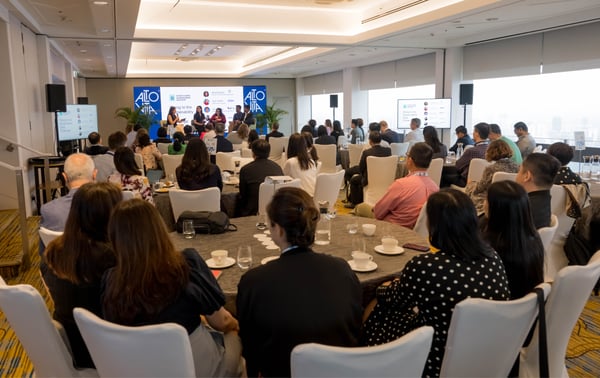 Innovation Summit
Global Mobility
5 Key Takeaways From AltoVita's Singapore Summit
The challenge of how best to deal with rising costs across the Asia Pacific region dominated the Smart, Safe, Sustainable Summit.
But during the event, held in Singapore and for the first time outside the UK, delegates heard mobility experts share their insights on striking a balance — with practical tips on smarter ways of working to avoid compromising on critical accommodation aspects like safety, security and most importantly, employee experience.
Here are some of the key takeaways that emerged from the event.
Cost Is Still the Number One Challenge
No matter which area of mobility is discussed, there's always one topic that's raised: money.
Delegates at host venue Swissotel the Stamford heard mobility managers and other experts talk about how companies had to contain costs. That's because of inflation, and Singapore in particular is becoming an increasingly expensive destination when it comes to corporate housing.
"Co-living is something that can be acceptable." — Arabelle Chaw, Sirva
The multicultural destination is a market that "jumps out" because the cost has increased so much, according to Spencer Reynolds, Head of Global Mobility Strategy at Takeda Pharmaceutical Co.
The Tokyo-based mobility leader said that generally speaking remote work, and shorter durations for "international experiences" were on the rise, following a reluctance by some workers to entirely relocate to a new country, which was compounding the pressure on housing stock.
"Organisations are enabling people to work remotely, not necessarily permanently, but three months, six months, so you're going to have a pressure on the supply," he added during the Innovative Accommodation Sourcing panel debate. "It will be a real challenge for the industry."
However, fellow panellist Arabelle Chaw, Director Global Account Management at Sirva, said one solution that's available is co-living.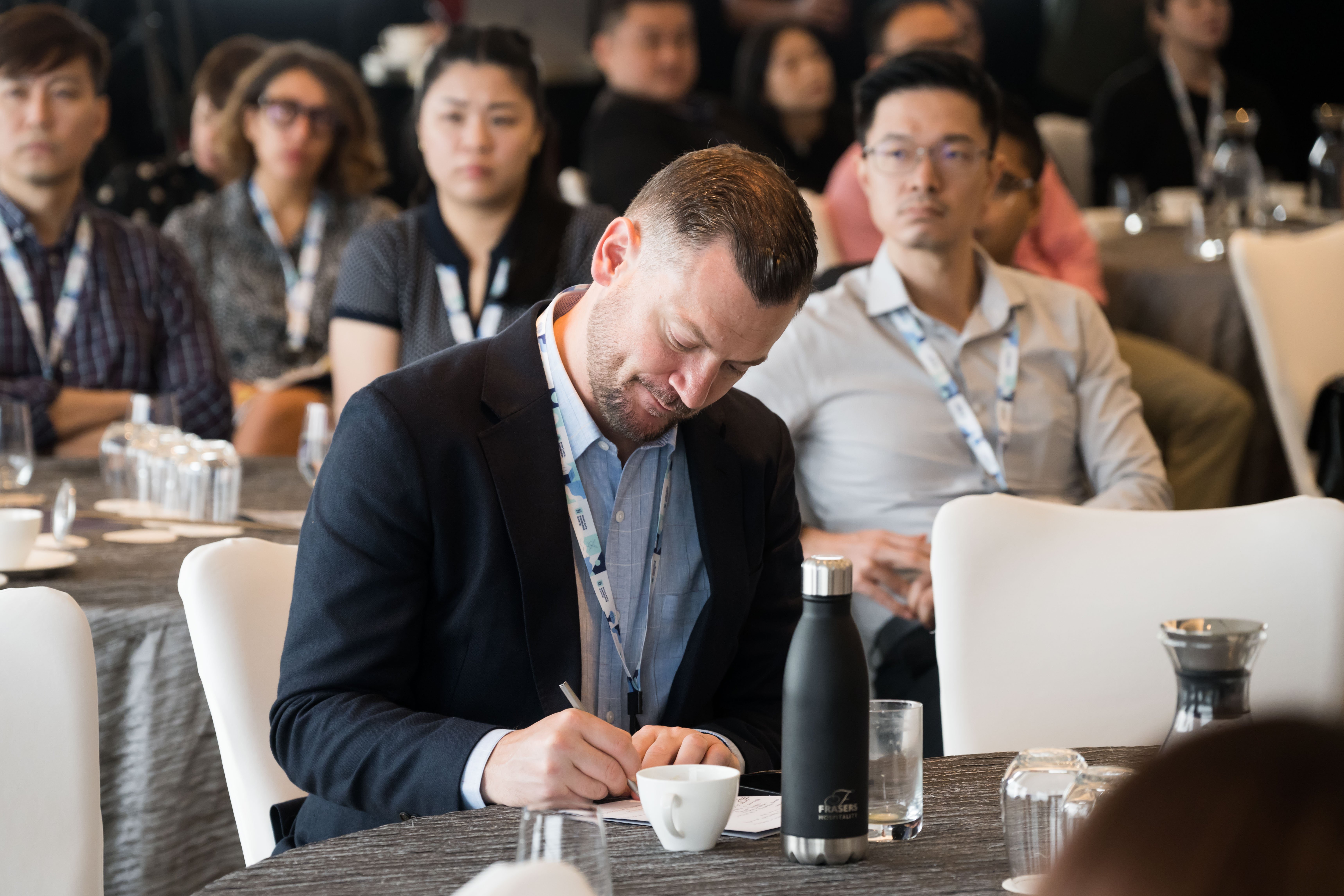 "Co-living is something that can be acceptable. Moving to Singapore, (assignees) want to be connected to different opportunities," she told moderator Peggy Ng, Senior Client Development Manager at AltoVita.
Cost was also revealed to be an issue among WHR Global's clients. "We talk to global mobility, HR, procurement, finance … the most common topic you see nowadays is striking a balance between providing superior employee experience, versus rising costs," said Rowen Wong, APAC Client Services Manager at the relocation management specialist.
Future Proofing Talent Development With Sustainability
Sustainability was another hot topic during the event. Speaking in the morning's first discussion, panellists shared their perspectives of where their respective organisations were on their "journeys" to sourcing greener travel and accommodation.
"It's definitely a long journey, it's not an overnight transformation," said Guia Trinidad, Talent Mobility Partner at fintech company Stripe. "We're having constant conversations with internal stakeholders, and external partners, putting systems and solutions in place that are not just interim solutions or efforts, but are also paths for long-term sustainability initiatives in the future."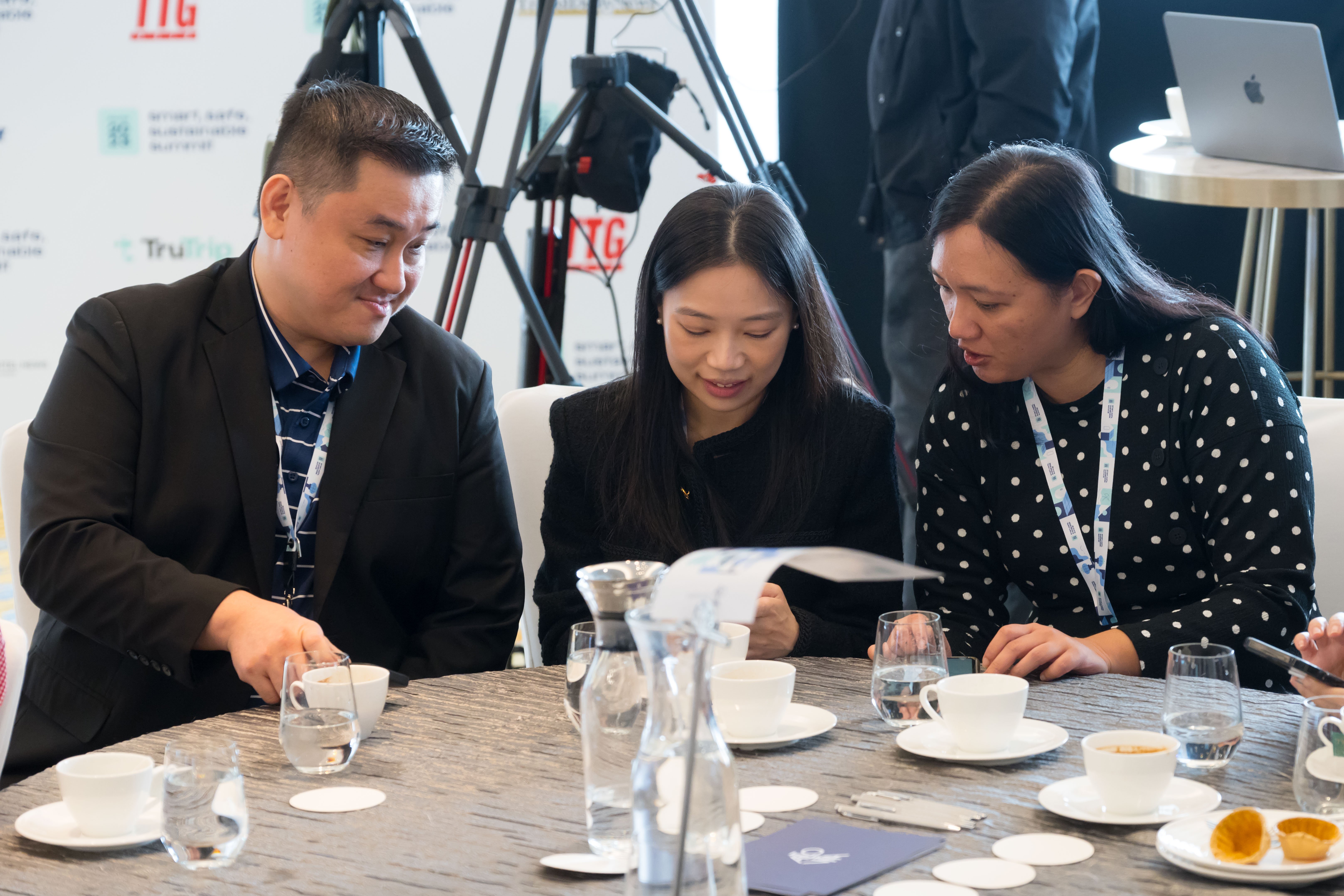 It was a similar story at Sodexo. Suvarna Mishra, the company's Chief Human Resources Officer, said that she was at the stage of just trying to understand where all the carbon emissions come from.
"It's easy to measure Scope 1 and Scope 2, but we've just finished a Scope 3 study," she said. "Now we're going to integrate sustainability into our decision making and business strategy. We're at that stage where we find what we missed, and how to remove (carbon emmissions)."
For Naveen Marshal, Senior Manager Global Mobility at Siemens, his journey was perhaps more advanced as the organisation was already working with governments across the globe on sustainability related projects.
"Management has taken this topic very seriously," he told moderator Shradha Batra Mithal, Director of Client Partnerships, India at AltoVita. He noted that Siemens encourages "lots of travel" and so the mobility department has an additional responsibility to think more about this area, with initiatives including moving to electric cars and remote working.
"Alpha employees want to work for companies with purpose, and so want to stay in greener accommodation whenever they can." — Suvarna Mishra, Sodexo
The panel also discussed perceptions of sustainability. For example, Sus Banerjee, Head of Commercial and Operations at TruTrip, a travel management company and a sponsor of the Smart, Safe, Sustainable Summit, sometimes saw a "disconnect" between what travellers say they'll do and what they actually do, when it comes to travelling more sustainability.
And the platform was also seeing a geographic difference in terms of the importance of sustainability. "It's becoming more important, especially for companies based in Europe, the US and Australia, but we think in Southeast Asia it's less," he said.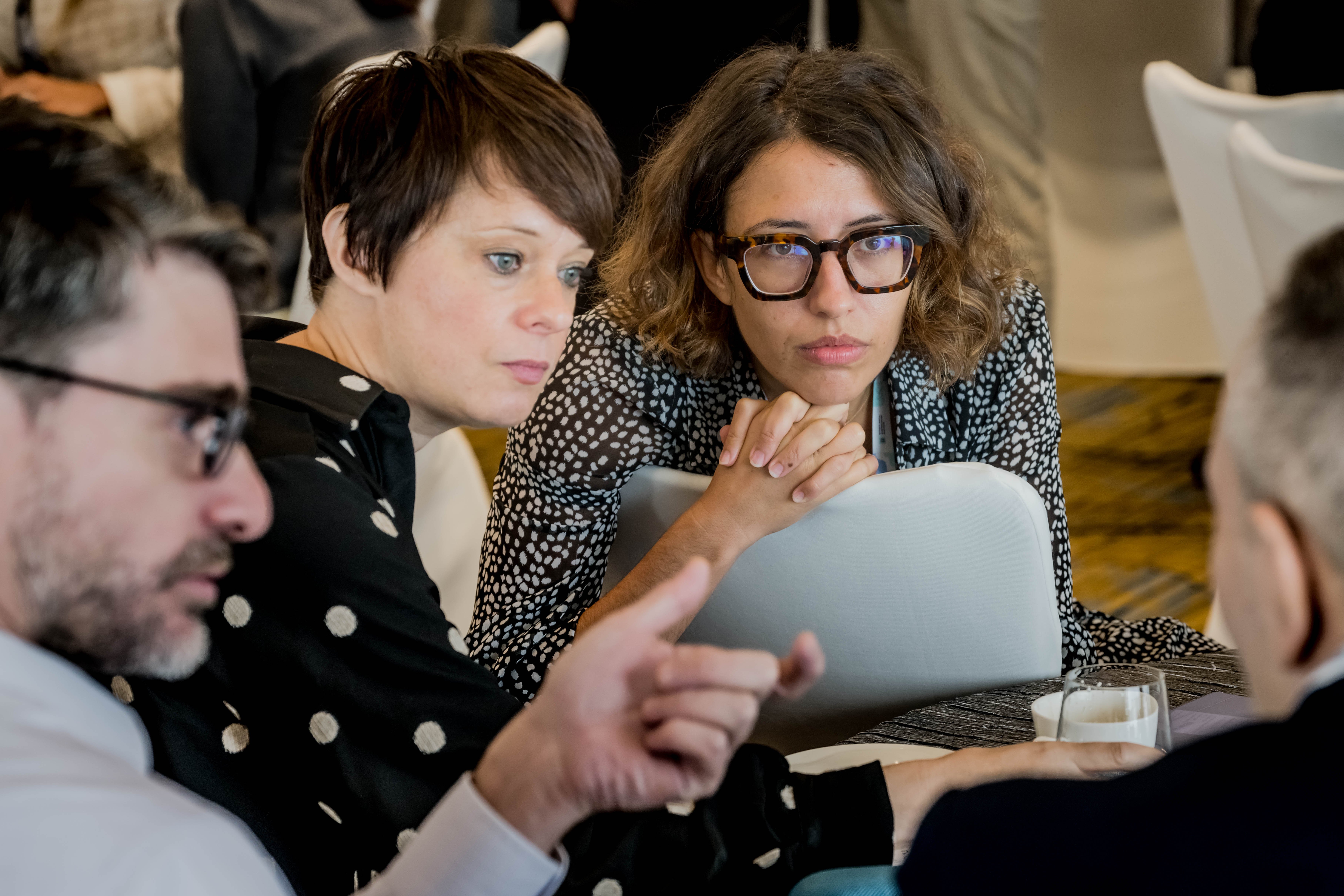 Sodexo's Mishra raised an interesting point that companies needed to embrace more sustainable travel and lodging options, to attract the next generation of employees.
"Younger 'Alpha' employees want to work for companies with purpose, and so want to stay in greener accommodation whenever they can," she said.
Pandemic Repercussions
While pandemic related travel restrictions have mostly ended, Covid-19 was brought up frequently at the summit because its effects are still being felt.
The pandemic delayed some projects, especially work towards greener travel, said Stripe's Trinidad.
"The pandemic definitely put a pause on a lot of things, and priorities definitely shifted with duty of care for employees, and compliance regarding restrictions, but looking back it was also during that time when we were able to transition into our travel management company's online portal," she added.
"Data can be a goldmine, or a minefield, depending on how you see it." — Rowen Wong, WHR Global
The Great Resignation, where many employees quit their jobs in the wake of the pandemic, was also discussed. This places more pressure on enterprises to retain talent.
"I think we've all seen over the last two years with the Great Resignation, even in China with the Tang Ping or 'Lying Flat' movement, people are shunning the nine nine six culture, working from 9am to 9pm six days a week," said WHR Global's Wong. "That is no longer acceptable."
This all results in a global war for talent, she added — and not only for the creme de la creme, but skilled workers as well in various industries.
"I guess you need to protect what you already have."
Telling Stories
Kerwin Guillermo (pictured below), HR Compliance Global Mobility, Hewlett Packard Enterprise, argued that mobility leaders today needed to be good storytellers. Data can help.
"Moving from A to B isn't strong enough," he said. "Being able to start a campus, build a cohort, that's a compelling story."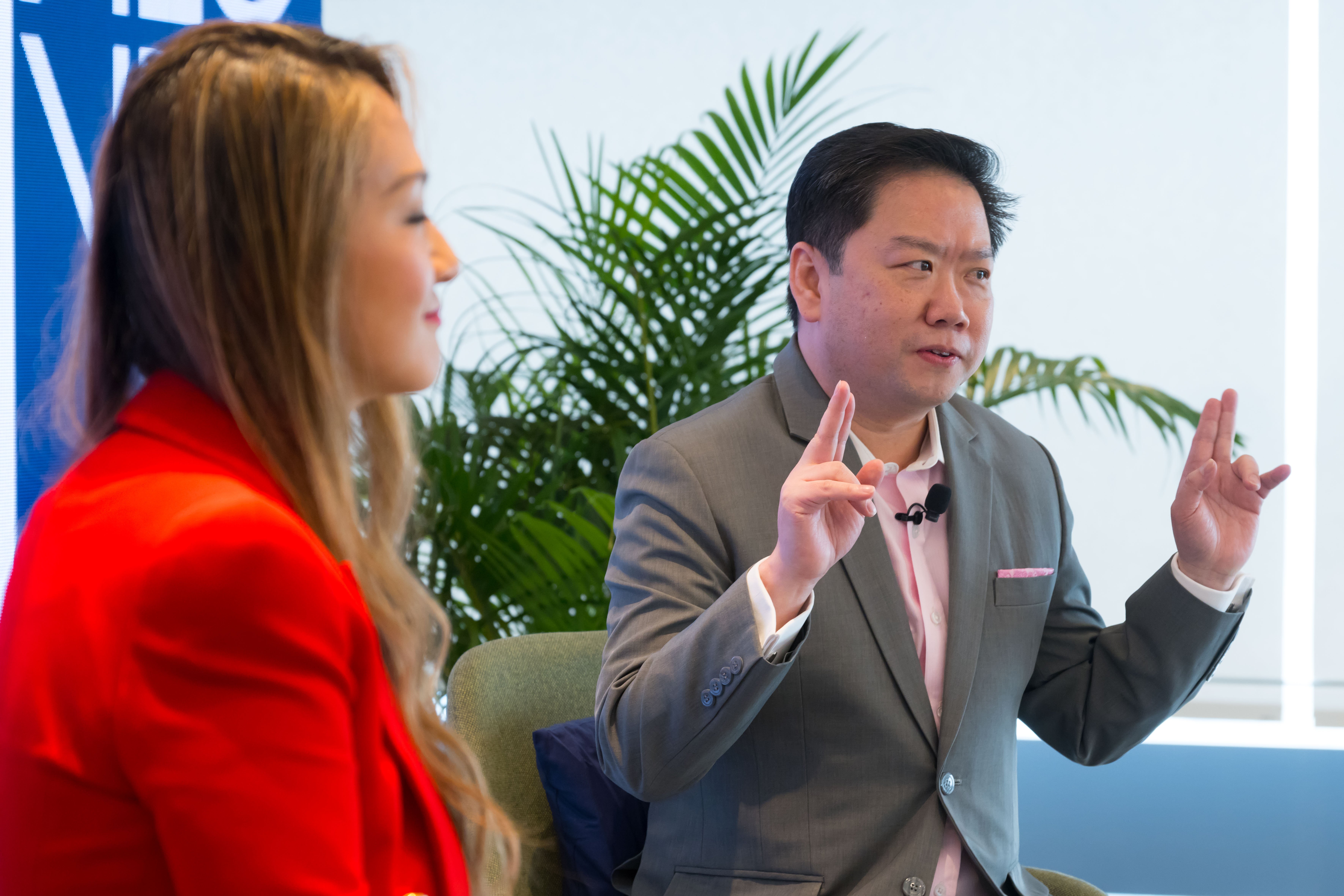 During a fireside chat with Vivi Cahyadi Himmel, CEO and co-founder of AltoVita, he recalled how AltoVita had helped interns relocate in large groups across India, going the extra mile by hosting dinners and arranging transport.
And following a demonstration of AltoVita's latest platform enhancement, AltoInsights, he said that being able to pinpoint properties' diversity, equity and inclusion credentials could contribute to that storytelling.
For example, the platform is able to highlight properties owned by veterans. "You carry an obligation," he said "AltoInsights allows us to do that with authenticity."
The Need for Better Data
The audience heard calls for better data from the various panels and roundtables throughout the data.
And during one roundtable session that encouraged open debate around artificial intelligence, one delegate admitted that their organisation was simply amassing as much information as it could, but was unsure of how to use that data commercially.
"Data can be a goldmine, or a minefield, depending on how you see it," said WHR Global's Wong. "Good quality data can benefit both employer and employee, however the more you have the more you need to do to ensure its quality and security is not compromised."
Pitfalls to avoid included human error in data entry, or disparate systems when merging a legacy with a new system. "You need controls and checkpoints, and conduct data validation to ensure robustness of data. Data leakage and misuse of data can result in financial or reputational risk for the company," she added.
When delegates were quizzed on how they were using data in their talent strategies during an interactive poll, 70% said it was only used for certain aspects, with 14% of the audience stating data wasn't utilised at all.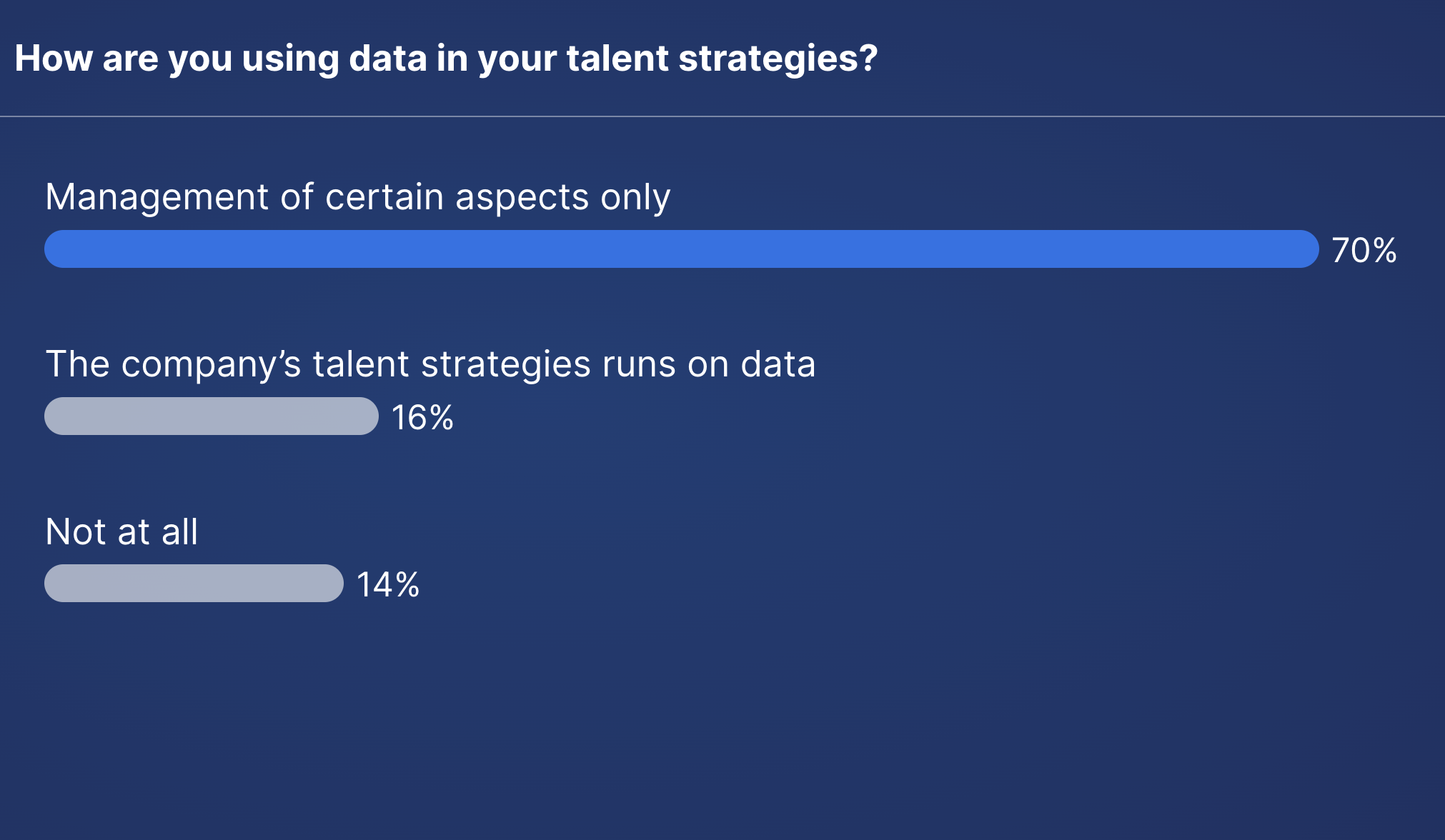 For TruTrip's Banerjee, there are challenges in the data when it comes to accommodation and sustainability. "From a flights perspective, it's relatively robust," he argued. "For accommodation, it's not. There's no real standardised model."
Meanwhile, change is afoot in the summit's host destination, not least because of new legislation called COMPASS (Complementarity Assessment Framework).
This points-based system for Employment Pass applicants went live just days before the summit was held, and is designed to attract more highly skilled foreign nationals to live and work in Singapore.
Stripe's Trinidad questioned whether in the future the COMPASS scheme may take into consideration sustainability factors when it comes to the relocation application, with points awarded for greener moves.
The AltoVita Smart, Safe, Sustainable Summit took place in Singapore on September 7, and was sponsored by TruTrip, with media partners including TTG Asia, Sustainable Hotel News, TravelDailyNews International and The Mover.
Keep an eye on our events page for more details of future summits, as well as information on The Altos (global edition) which will be held in London on December 5.