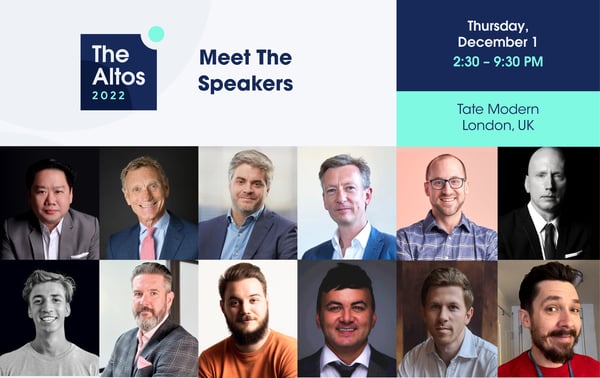 News 
Events
The Altos
The Altos 2022: The Speaker Lineup
On Thursday 1st December, some of the leading minds in global mobility, business travel, hospitality and technology sectors will gather at London's iconic Tate Modern for our third annual Altos: Global Corporate Accommodation Awards 2022.
The summit will see industry innovators and thought leaders discuss a range of topics including sustainability initiatives, changing corporate accommodation trends, 2023 macroeconomic predictions and the latest technological advancements and strategies in the extended stay market.
After the four afternoon sessions and a reception with live music, food and drink, the day will culminate with the awards event, recognising excellence within the extended stay hospitality market over the last twelve months.
It is with great pleasure that we can now announce the speakers for this year's event!
Kerwin Guillermo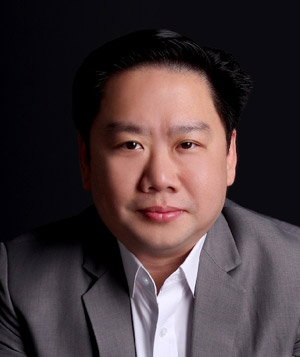 Kerwin Guillermo – Global Head of Mobility – Hewlett Packard Enterprise
Kerwin's HR journey spans more than 20 years at leading tech organisations, first at Intel and currently at Hewlett Packard Enterprise. He is a fresh voice, a generous contributor and a positive influence in HR and mobility circles. He is always focused on demonstrating leadership through change, identifying possibilities in the midst of challenge, building exceptional and unique partnerships, guiding team members and teams to their best performance and career experiences, and helping others find their success in a range of environments.
Meet the Panellists: The Lineup
The afternoon will comprise of four sessions titled: 'Aspire to be Green', 'Learn how to succeed in the Mid-Stay Market', 'Thrive in '23: Trends for the Next 12 Months' and 'Optimise Extended Stays'.
You can discover more about the panels and what's in store for the event here:
Session 1: Aspire to be Green
There are many accreditations referenced within the accommodation industry, yet there are no industry standards and regulations. How can we ensure continuity and parity?
In this panel, we explore whether sustainability initiatives and accreditations should be standardised across all accommodation asset classes.
Speakers:
Glenn Thorsen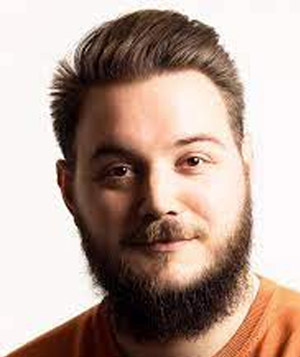 Glenn Thorsen is the Global Sustainability Lead at FCM Consulting. Glenn is an experienced corporate travel management professional. He has a strong startup and sustainability background, having founded Thrink, a business consulting service in 2016 and headed up client partnerships at Thrust Carbon, an award-winning carbon intelligence platform. His wider expertise includes scaling growth models and developing new B2C & B2B channels for strategic execution and partner strategies.
Ryan Taylor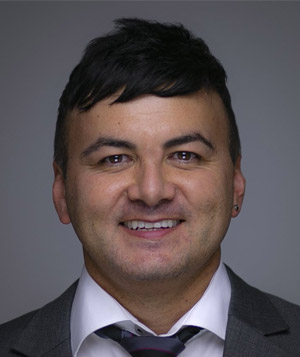 Ryan Taylor is the Travel Category Manager at SMBC. Ryan is an award-winning global travel professional, with a breadth of experience in leading teams and delivering cost-efficient end-to-end programs covering regional, multinational and global markets. As a Travel Category Manager at SMBC, Ryan works closely with key external vendors to shape procurement governance at a local, regional & global level to implement robust policies and processes. Prior to joining SMBC, Ryan was a Global Travel Category Manager at Wood, a leader in consulting and engineering, where he managed diverse teams across multiple supply chains.
Michael Piker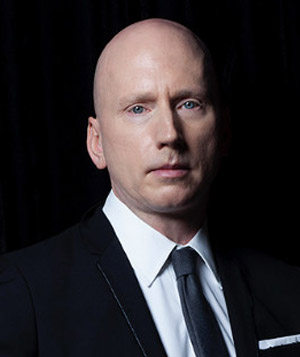 Michael Piker is the Global DE&I & Reward Director at Flutter Entertainment.
With a multi-sector background in the Entertainment, FMCG, Private Equity, IT, Management Consulting, Food Technology, Web Networking, Public Education, and Non-Profit Trade Association industries, Mike is an experienced Global Human Resources (HR) executive. Mike is an expert in scaling startups as well as developing M&A, Talent Mobility, DE&I, Total Rewards, Executive Compensation, and leading on Labour/Employee Relations, Performance Management, and People Analytics. He is also well versed in growing HR Technology and managing HR Operations, Strategy, Workforce Planning, IPOs, Organisation Transformation, Agile Methodology, and Emerging Markets.
Moderator:
Jess Dunderdale is Head of Client Partnerships at AltoVita.
Session 2: Learn How to Succeed in the Mid-Stay Market
From working from anywhere trends to travelling less but staying longer, how can the industry adjust to the new habits of corporate travellers?
This is explored during this panel, alongside the role of sustainability and ESG policies, and 2023 demands and predictions.

Speakers
Kearon McCarthy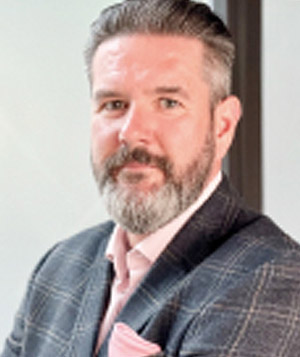 Kearon McCarthy is the Global Sales Director for Corporate Agents and Groups at Staycity Group. Kearon is currently leading the global efforts behind Staycity's sales team and heading up the strategic planning and launching of new products and services in the company. Prior to joining Staycity, Kearon ran the account management of all corporate accounts at Rocco Forte Hotels where he organised and hosted client hospitality as well as maintained, developed, and established new corporate accounts.
William Parry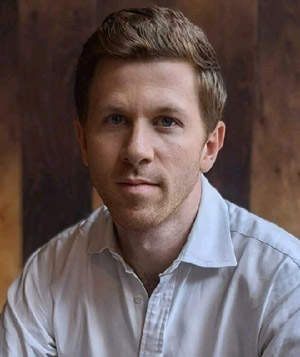 William Parry is CEO and Co-Founder of ALTIDO. William is an experienced leader in the corporate accommodation sector. As CEO and Co-founder of ALTIDO, a startup that manages Airbnbs, serviced apartments, hotels, and private residences across Europe, William leads ALTIDO's property management and guest hospitality and also spearheads the company's growth as an industry disruptor. Prior to founding ALTIDO, William was a Director at London Residents Club, which provides a flexible & secure income stream for property owners. There he headed up client relationships to boost the desirability of properties to provide tailored experiences for each guest.
Moderator:
Laura Marchand is the Hospitality Partnerships Manager, EMEA, at AltoVita.
Session 3: Thrive in '23: Trends for the Next 12 Months
Easy access to capital, supercharged demand from China, and low-friction geopolitics — secret ingredients of decades of global steady growth — have all gone, leaving inflation at multi-decade highs and financial-market losses that run into the trillions.
Learn from these formidable panellists to identify top key macroeconomics trends and opportunities in investment, hospitality technology and global mobility to thrive in 2023!
Speakers
Walter Gubert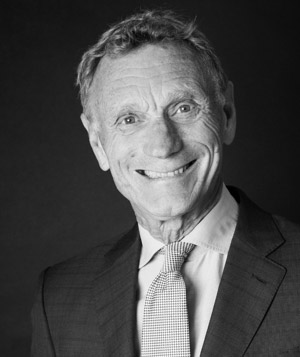 Walter Gubert is Former Vice Chairman of JP Morgan Chase & Co. ​​Following a career spanning over 45 years in London and New York, Walter is the former Vice Chairman of JP Morgan Chase & Co and Chairman of JP Morgan Chase & Co in Europe. Walter joined the company in 1973 and became one of the key architects of the bank's transformation into investment banking. During his tenure, he developed the firm's capital markets business initially in the US, and subsequently in Europe. Walter was also responsible for developing JP Morgan Chase & Co's international M&A business in the early 1990s. In the mid-1990s, he was appointed as Chief Executive Officer for the bank's global investment banking business. Walter was further appointed to the company's Board in 1998. In that position, he led the negotiations culminating in the merger with Chase Manhattan Bank in 2000.
Michael Craske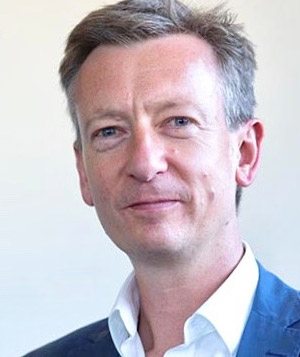 Michael Craske Global Mobility Transformation at KPMG.Michael has extensive global experience in transforming Global Mobility programs, through strategy, design, implementation, and delivery, in both established and emerging markets. As a Senior Manager in Global Mobility at KPMG, Michael oversees the assessment and design of the company's strategy, policy, and services for both traditional assignments and more frequent business traveller activity as well as the building and leading of high-performing teams, programs, and operations to deliver a balance across employee development. Alongside this, Michael manages the design implementation of end-to-end mobility solutions covering people, processes, and technology.
Miguel Nigorra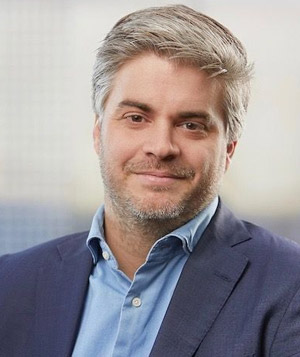 Miguel Nigorra is a Partner & Co-Head (Europe) at Fifth Wall. Miguel Nigorra is a Partner at Fifth Wall, the largest proptech Venture Capital with Asset Under Management (AUM) of $3.5bn. At Fifth Wall, Miguel leads investments in European companies and technologies, and drives innovation and strategic initiatives with corporate partners in Europe. Prior to joining Fifth Wall, Miguel worked at McKinsey in the Madrid and London offices. As part of the Digital practice, he led teams across Europe in numerous technology and innovation engagements. He also was a Business Development & Strategy Manager at Fon Wireless, the largest WiFi network in the world.
Moderator:
Vivi Cahyadi Himmel is CEO & Co-Founder of AltoVita.
Session 4: Optimise Extended Stays
Leading hospitality technologists will discuss the need for flexible-living booking automation along with the importance of extended-stay market-data to scale mobility policies and run hospitality businesses effectively.
The session will cover topics about distribution-technology innovation, integrated ecosystems, pricing and occupancy strategies.
Speakers
Andrew Kitchell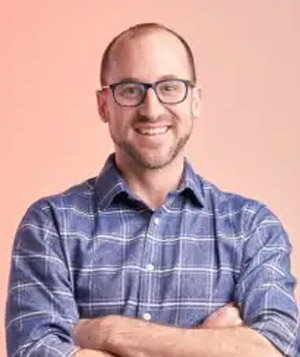 Andrew Kitchell is Founder & CEO at Wheelhouse. As the Founder & CEO of Wheelhouse, the leading revenue management software for short & mid-term rentals, Andrew leads on enabling hospitality businesses to maximise the value of their properties and portfolio with dynamic pricing, market intelligence, and comp sets. Andrew is experienced in helping early-stage entrepreneurs get over the fundraising-gap, and is also dedicated to telling compelling narratives to investors in a manner that helps re-frame an opportunity. Andrew is committed to working with motivated groups of people and growing his company's network to take on bigger challenges.
Florian Montag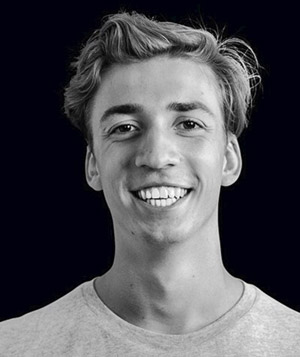 Florian Montag is Director of Business Development at Apaleo. Florian has a background in hospitality working for both independent hotels, as well as hotel chains and graduating from the Ecole Hoteliere de Lausanne. He currently handles business development at apaleo, the cloud-based property management software for new and established players in the hospitality industry. Before joining apaleo, Florian co-founded and built-up Hotelhero, the software review and recommendation platform for hotels, until it was acquired by apaleo in 2021. He is a member of the HSMA IT Expert Circle and has co-written several hotel-tech publications, as well as presented at various conferences amongst others IHIF, Hitec, HICON, HSMA E-day, and Master Innholders.
Andy Conduit-Turner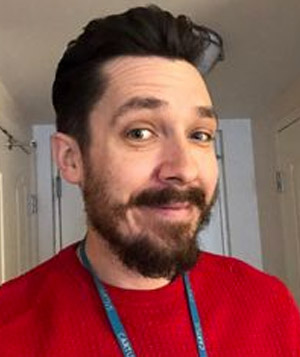 Andy Conduit-Turner is the Global Director of Sales and Technology Enablement at Cartus. With over a decade of experience in the global mobility sector, Andy currently leads the global sales enablement group at Cartus. Andy's key responsibilities include leadership of corporate writing and bid management, content development, and leveraging business tools, technologies, and intelligence to drive sales success. Andy also possesses a passion for creativity, problem-solving and continuous improvement.
Moderator:
Karolina Saviova is the COO & Co-Founder at AltoVita.