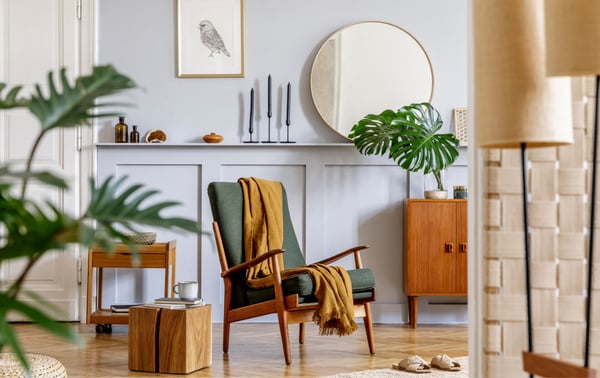 Global Mobility
5 Leading B2B Travel Companies for 2023
As the world of business travel transforms at a rapid pace, it becomes crucial for organizations to partner with the best in the industry. The right B2B travel company ensures smooth operations and can be the difference between an ordinary and an extraordinary travel experience for employees.
Drawing upon a rigorous evaluation of factors such as market reputation, cutting-edge technological advancements, comprehensive service offerings, and genuine feedback from service providers and clients alike, we present the best-of-the-best in B2B travel for 2023.
TL;DR:
What is a B2B Travel Company?
A B2B (business-to-business) travel company offers travel solutions to other businesses, which can encompass a range of services like an online booking engine, expense management, travel technology solutions, and access to travel agents. These companies are more than online travel agencies and serve as payment gateways with multiple travel sector services built on top. They play a vital role in empowering businesses to leverage travel as a means to growth, and to do so safely, sustainably, and smartly.
What Challenges do B2B Travel Agencies Address?
Navigating the realm of business travel is no walk in the park. The world of B2B travel is a complex web of demands, risks, and expectations.
Let's delve into the key challenges business travel managers grapple with and how premier B2B travel agencies and international service providers are stepping up to provide solutions:
Corporate Risk Management: It's challenging to ensure the safety and well-being of travellers. With diverse global destinations, travel managers must prepare to handle unexpected disruptions, from political unrest to health emergencies.
Managing Corporate Travel Budgets: Balancing cost-effectiveness with traveler comfort is a tightrope walk when

managing corporate travel

. The goal is to ensure employees have smooth journeys without bursting budget seams.
Modern B2B travel portals come equipped with analytics tools. These track spending patterns and offer insights into achieving corporate travel savings without compromising quality.
Real-time Online Bookings: The dynamic nature of business means plans can change instantly. Travel managers need systems to handle last-minute hotel reservations, changes, or cancellations.
Advanced online booking engine platforms provide instant confirmation and process payments for hotel bookings, car rentals, and other services, reducing the lag and uncertainty of securing reservations.
Complex Travel Arrangements: Organizing multi-city itineraries, ensuring seamless connections, and managing group bookings can be a logistical nightmare.
B2B travel companies offer sophisticated multi-level booking engine systems. These automate intricate travel business processes, streamline bookings, and even provide options for real-time adjustments.
Travel Trends Analysis: Keeping up with

business travel trends

is crucial to stay ahead and offer employees the best travel experiences. Leveraging technology, B2B travel agencies offer robust analytics tools.
These help businesses gain insights into emerging travel preferences, popular destinations, and evolving travel behavior, allowing them to fine-tune their corporate travel policies and strategies.
Maintaining Business Relationships: In B2B, establishing and nurturing business relationships with other business partners is crucial. Advanced B2B travel platforms offer a white label solution and portals to collaborate, share offerings, and maintain transparent communication with partners like authorized agents, sub agents, travel organizations, and other service providers.
These challenges, while substantial, are being continually addressed by innovative solutions provided by leading B2B travel companies. The future promises even more sophisticated tools and strategies to further simplify and automate travel business process processes and enhance the world of business travel management.
5 Best B2B Travel Companies for 2023
In a constantly evolving B2B travel portal industry, staying updated with the leading players can be your ticket to a smoother, more efficient travel experience.
With numerous business travel solutions vying for attention, we've distilled the top contenders that have consistently outperformed in 2023. Here's a closer look at the five best B2B travel portal companies setting service, innovation, and customer satisfaction benchmarks.
AltoVita is a B2B travel trailblazer that specialises in providing corporate housing solutions. With their cutting-edge technology platform, they've simplified the whole corporate travel and housing process, making it as stress-free as possible.
AltoVita targets corporate travelers and travel managers and helps them connect with property management companies, property managers, and homeowners. The company aims to bridge the gap in technology infrastructure that is historically lacking in these types of direct connections.
AltoVita's award-winning technology creates a cloud-based bridge between the highly fragmented property distribution system and Global 2000 companies, SMEs, and business travelers, reducing the legacy 48- to 72-hour corporate housing bidding process to a few minutes.
The fully customizable platform provides instant access to a diverse network of one million-plus housing options worldwide, with the ability to sort by desired amenities, pet friendliness, sustainability scores, and more.
From its launch in 2018 with a few hundred properties in four cities, the company has expanded to 7 million units around the globe.
Standout Features
Real-Time Availability and Booking for Business Travellers:

Business travellers can instantly book suitable hotel rooms or apartments from AloVita's accommodation inventory. Once the booking proceeds, a travel manager is notified for approval, and the system will confirm availability—the booking confirmation then sent to the travelers securing the business accommodation.

Dashboard and Reporting on Corporate Travel:

AltoVita helps companies become more cost-effective and save on lodging. The AltoVita platform makes reporting on business needs accessible, allowing maximum visibility and data analysis of your corporate accommodation activity and spend.

Diverse Business Travel Accommodation Options:

The AltoVita platform offers diverse accommodation types for business travel. With over 7 million

serviced apartments

listed across 35.000 destinations worldwide, travelers can book accommodation for any business travel anywhere.

Fully immersive API connectivity:

AltoVita's public API is a service that allows travel businesses to connect to AltoVita's accommodation management system, giving them access to a network of +7 million vetted and verified accommodation types across 35.000 locations worldwide.

Traveler's Business Trip Safe and Compliant:

This partnership empowers travel managers and relocation experts to review each destination's safety and security measures range. Travelers can confidently select business accommodation options ensuring safety, quality, and security.

Dedicated Customer Service and Success Teams:

AltoVita's human-centric services start with its people. Its global team, with local know-how, strives relentlessly to guarantee that AltoVita offers unparalleled business travel accommodation services to our customers and guests.
What Customers Say
"AltoVita is the best portal for searching, selecting, and booking online for corporate and serviced apartments worldwide. Not only do our employees find the best prices, but the admin booking panel provides previously-inaccessible insights into our team's spend and location. Easy access to trusted corporate housing has empowered our team to startup, build, and strengthen new business relationships driving our growth today."

Navan, formerly TripActions, is a B2B tech startup specialising in corporate travel and expense management and booking engine platform. The company targets the corporate travel market, specifically enhancing travel and expense management through AI technology.
Navan's critical areas of expertise include travel management, booking software service, and AI technology, which it leverages to provide an efficient and automated travel management solution for businesses. Navan's expansive investment funds and aggressive expansion strategy distinguish it from competitors. In October 2022, the company raised $300 million, boosting its valuation to $9.2 billion. Navan has used these funds to expand its footprint through acquisitions, including Atlanta Events, Corporate Travel Consultants in Spain, and corporate travel startup Tripeur in India.
Standout Features
AI Chatbot - Ava: Navan has developed an advanced AI chatbot named Ava, which helps businesses save on costs, analyze trends, and suggest policy changes.
Navan Expense: Navan's expense management platform and travel capabilities make it a unique all-in-one solution for companies of all sizes.
Strong Financial Backing: Navan has strong financial backing, having raised $300 million in October last year, giving it a valuation of $9.2 billion, allowing it to continue developing its technology and expanding its services.
What Customers Say
"Easy to use, best prices and cash back" - Tony S.
"I find the app great. I use it regularly for business travel, but also some personal travel. There is real-time access to flights, hotels, and cars. It is easy to find flights and locate the hotels you want near your location with review ratings and prices. I like the cashback for saving the company I work for money by staying and less expensive locations."
3. Spotnana
Spotnana is a business-to-business (B2B) travel-as-a-service platform aiming to create a new architecture for the business travel industry.
Spotnana has raised more than $100 million to build its service. It aims to unravel the complexities of corporate travel by providing an unbiased open platform for booking flights and hotels.
Spotnana targets four types of customers: corporate clients, their travel suppliers and agencies, technology and travel partners, and supplier partners. Its expertise lies in creating a platform that doesn't prioritise content based on financial incentives, thus avoiding bias in its recommendations.
Standout Features
Open Platform: Spotnana does not accept global distribution system incentives and does not hide or bias content to reach supplier volume targets. This open-platform approach intends to provide its customers with unbiased and transparent options.
Personalization Features: Spotnana has developed a personalization feature in partnership with American Airlines.
Serving Multiple Types of Customers: Its wide range of customer types indicates that Spotnana's services are versatile and adaptable to different needs in the travel industry.
Experienced Leadership: Spotnana boasts a strong leadership team with experience in prominent companies in the travel and technology sectors, which gives the company valuable expertise and insight into the industry.
What Customers Say
"Best Travel Experience With Amazing Support" - Jimmy S.
"I have used multiple travel sites and booked directly with hotels/airlines/car rental agencies but have never been sold on using one or the other. I would typically look for the best deal and book what I thought would save me the most. Spotnana is the best of both worlds because they save money and make the experience seamless. I have had to change dates while booking hotels a few times, and I either wrote in to support or changed directly in the app without any issues."
4. TravelPerk
TravelPerk is a business-to-business online travel agency providing a corporate travel booking platform. Since its foundation in 2015 in Barcelona, TravelPerk has been on a steady growth trajectory, continually expanding its team and opening new offices in Europe. The company targets small- and medium-sized businesses within the corporate travel industry, a sector known for its high economic value.
Regarding expertise, TravelPerk has built a solid European base, navigating through a highly fragmented market. The company's platform allows business travelers to book entire business trips, focusing on enhancing the user experience and broadening its booking inventory. The ultimate goal is to have nearly 100% of a company's bookings happen through the TravelPerk site.
The company has raised substantial funding to fuel its growth, with recent rounds nearly doubling its previous financing.
Standout Features
Nearly Full Refunds for Cancellations: One of the unique services offered by TravelPerk is almost

full refunds for corporate travelers

who cancel their bookings. This service is rare in the industry due to the financial risk it can pose to travel management companies.
Focused on User Experience: Most travel-related businesses establish the end-user as a priority, but TravelPerk walks the talk: Its goal is to get close to

100% of a company's bookings

to happen through the TravelPerk site.
Expansion and Growth: TravelPerk has been consistent in its growth and development. It has opened new offices in Europe and continues to expand its team. This aggressive growth strategy has enabled TravelPerk to build a strong base within the highly fragmented European market.
What Customers Say
"Travel Perk made everything extremely easy for my business trip" - Nicole P.
"Booking flights for my trip and my stay with them was extremely easy. I could compare different options and select the one that best suits my time frame."
5. SAP Concur
SAP Concur is a B2B travel company that provides integrated travel and expense management solutions. Its target market includes enterprises across all of SAP's 25 industries and all sizes, with a customer base of over 23,000.
The company also has a significant presence in the government sector, having been awarded a 15-year contract in June 2012 to supply T&E software to multiple federal agencies. With government customers numbering in the tens of thousands, SAP intends to expand this relationship globally with other governments and agencies.
The company's strengths and unique selling points lie in its comprehensive, network-based, and context-aware mobile application solutions that offer flexibility to users, allowing them to make choices that best suit their needs.
The company is also known by numerous travel service providers for its ability to simplify complex travel and expense management processes through its globally scaled platform. Moreover, with one of the richest T&E datasets in the industry, Concur provided unique insight and analytics into business expenses.
Standout Features
Integrated Travel and Expense Management Solutions: These solutions streamline and simplify tracking and managing travel expenses. They are integrated into SAP's more extensive portfolio, further strengthening it.
Open Platform: Concur operates an open platform that connects the entire travel and expense ecosystem, including customers, suppliers, and developers. This open platform is significant to SAP's vision of building a 'Network of Networks'.
Mobile Applications: As a travel portal development company, Concur collaborates with SAP to build network-based, context-aware mobile applications. These applications are designed to deliver a seamless and efficient travel experience.
What Customers Say
"Outstanding Concur Representative: Prompt, Professional, and Resourceful!" - Norma B.
"Our Concur Client Success Manager, Caroline, is an absolute rockstar! Working with her has been a game-changer for our company, and we love how Concur simplifies our expense management processes."
Key Takeaways
Choosing the right B2B travel company can be crucial for your business growth.
When selecting your partner, consider factors like technology offerings, service breadth, competitive prices, real availability, and market reputation.
Here's a quick review of the five best B2B travel solutions:
AltoVita: Recognized for its top-notch corporate housing solutions, AltoVita's global network and real-time booking platform set the gold standard in business travel.
Navan: Navan's integration of AI technology, notably with its AI chatbot, Ava, and aggressive global expansion strategies, places it at the forefront of B2B travel tech innovations.
Spotnana: With a commitment to unbiased content and an open platform approach, Spotnana is redefining corporate travel with transparency and personalization at its core.
TravelPerk: From its European stronghold, TravelPerk is making waves globally with its user-centric booking platform, customer support services, and innovative risk-free cancellation policies.
SAP Concur: With its integrated travel and expense management solutions and a vast presence in the travel insurance and governmental sector, SAP Concur's platform simplifies the most complex travel processes, making it an industry titan.
FAQs
What is a B2B travel agency?
A B2B travel agency offers specialized travel services and solutions to other businesses rather than individual consumers.
What is the difference between B2B and B2C in a travel agency?
B2B focuses on business services, like travel portal solutions, while B2C targets individual customers with holiday packages and travel bookings.
What are the benefits of using a B2B travel agency?
B2B travel agencies offer advanced features, competitive pricing, and tools to automate and streamline the travel business booking process.