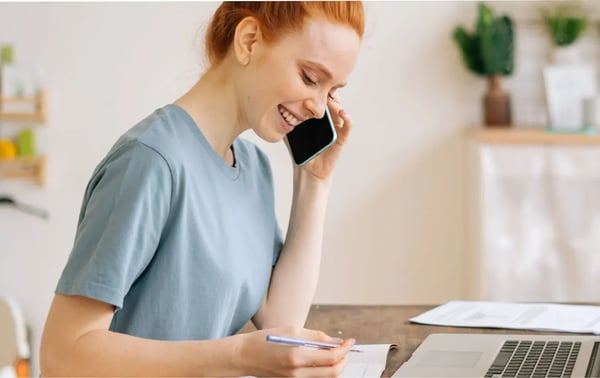 Global Mobility
Guide to Managing Corporate Travel in 2023: Strategies & Tools
Corporate travel is an essential facet of business growth. Companies worldwide invest significant resources to enhance business travel planning strategies and ensure efficient, safe, and economical employee journeys..
Let's start with the good news: Corporate travel spending should return to 2019 levels by next year, according to the 2023 Deloitte corporate travel study. In fact, American and European companies expect to see even more spending going toward international travel than before the pandemic. Business travel brings together colleagues and industry peers, improving job satisfaction and progress, so all signs pointing towards more time spent together in person are positive.
However, the nature of business travel has changed alongside travelers' expectations. For one, they expect booking business travel to be as easy as any other transaction on a mobile app. They're not prioritized on the best price or deals when booking trips but on the best travel option that aligns with their schedule and loyalty preferences. They expect their business to offer a corporate travel solution that users love with none of the traditional pain points.
Business travelers today also want to get the most out of their trip, which leads to mixing business and leisure. Because they're spending more time in a location, they want to maintain their healthy habits from home and be able to integrate work and play while in a new destination. Business travelers prefer serviced apartments in local neighborhoods rather than hotels in a central location.
Businesses are responding: According to Deloitte's 2023 corporate travel study, global business travel policies incorporate non-hotel accommodations more than ever. Nearly half of companies today (45%) have non-hotel lodging in their corporate booking and travel tools, versus only 9% last year, and 57% of companies now have agreements with specific branded apartment/home rental providers, up from 23% in 2022.
And lastly, sustainability is a priority for business travelers and companies, leading to smarter travel strategies that connect people without hurting the planet.
Let's dive into the best practices for managing corporate travel in 2023. Explore proven strategies, tools, and industry trends.
TL;DR 6 tips on how to manage corporate travel effectively
Robust travel policy to streamline business travel
Use an integrated travel and expense management tool
Incorporate sustainability practices into your travel strategies
Offer a variety of flexible booking options
Encourage employees to use PTO
Leverage AI technology to anticipate traveler needs
What is Corporate Travel Management?
Corporate travel management is the comprehensive organization and oversight of a company's business travel needs, which involves streamlining travel bookings, creating and implementing travel policies, managing travel budgets, ensuring traveler safety, and optimizing the value derived from corporate travel. It's a multi-faceted function that requires strategic planning, efficient execution, and constant evaluation.
Corporate travel management is full of challenges that can be overcome with the right strategies and tools.

Challenges of Corporate Travel Management
Let's look at some of the common challenges associated with corporate travel, and then we'll dive into how to anticipate and overcome them:
Managing Travel Budgets and Expenses
Imagine an agency with a large team of consultants who must travel regularly for client meetings. The expenses involved in such travel—flights, accommodation, meals, local transportation, car rentals, etc.—add up quickly.
The travel manager in this situation needs to manage travel budgets and expenses while also providing a positive travel experience and ensuring that the travel results in value for the business. The challenge is compounded by the variability of costs in different locations, fluctuating exchange rates, and the need for last-minute travel changes.
Ensuring Traveler Safety and Risk Management
Companies with a global presence frequently ask employees to travel, sometimes requiring travel to potentially high-risk regions. Ensuring their safety and well-being must go beyond travel insurance to account for full duty of care, which involves risk assessments, pre-travel briefings, and a robust crisis plan.
As revealed by a GBTA survey, there still needs to be more policies related to female traveler safety. With increasing numbers of women traveling for work, companies must address issues such as late-night arrivals, accommodations in safe neighborhoods, and emergency support services. Addressing these needs can pose challenges, especially when dealing with different cultural norms and standards in various countries.
Ensuring Policy Compliance and Effective Communication
Implementing corporate travel policies effectively across a large or geographically diverse company can be daunting. For instance, a company might have strict guidelines regarding the class of travel allowed, preferred airlines, and approved hotel chains aimed at controlling costs and ensuring the safety and comfort of their employees.
However, it is a significant challenge to ensure that all employees are aware of these policies, understand them, and comply with them every time they travel. The company must establish effective communication channels to disseminate this information and ensure it is readily available.
Furthermore, it can be challenging to track compliance, especially if travel booking is decentralized or the company works with multiple travel agencies. In this case, the company should consider investing in modern travel management software to monitor compliance effectively.
Evaluating and Optimizing the Travel Program
Maintaining a high-performing corporate travel program is a continuous process that involves regular evaluation and optimization.
A finance team can partner with travel management stakeholders to evaluate the travel program based on a wide range of data, such as travel expenses, traveler feedback, compliance rates, and performance metrics of travel service providers. Based on this analysis, the company might need to negotiate new contracts with airlines or hotels, revise its travel policies, or provide additional resources for traveler support.
Commonly Used Solutions for Booking Corporate Trips
Navigating the intricate domain of corporate travel demands an informed choice of booking solutions. This analysis dissects three prevalent strategies:
External corporate travel management

In-house management

Traditional travel agents
Each presents a distinct blend of features, advantages, and potential impediments, requiring businesses to astutely weigh them against their specific travel needs, fiscal boundaries, and overarching objectives. Let's distill these solutions that underscore the indispensable role of technology in streamlining corporate travel, irrespective of the selected modus operandi.
1. External Corporate Travel Management
The decision to outsource travel management to external experts can significantly improve the efficiency and effectiveness of a company's travel program. External travel management companies are equipped to manage a multitude of responsibilities that ultimately save companies time, resources, and ensure an exceptional travel experience for employees.
Advantages of outsourcing travel management to external experts
The advantages of outsourcing travel management are manifold, but the real value lies in the integration of these key components within modern corporate travel management solutions:
Travel Policy Implementation: External experts craft well-defined travel policies, setting out clear guidelines for bookings, expenditures, and responsibilities, ensuring regulatory compliance and encouraging responsible employee behavior.

Unified Travel Booking and Expense Management: By employing centralized platforms for booking and expense management, these external entities ensure seamless, streamlined operations, alleviating administrative burdens on the corporate travel manager and other internal teams.

Supplier Relationship Management: Leveraging their industry relationships, external corporate travel managers negotiate favorable rates with airlines, hotels, and car rental agencies, enhancing your travel inventory and yielding significant cost savings.

Traveler Safety and Security Measures: They shoulder the company's duty of care by implementing effective travel risk management strategies, and provide access to travel assistance services, thus bolstering the safety and security of traveling employees.

Budgeting and Cost Control: These experts optimize travel expenses through strategic travel logistics, data analysis, and efficient tracking of expenses at the point of sale, offering a robust mechanism for cost control.

Data-Driven Reporting and Analytics: Harnessing the power of real-time travel data, external travel managers provide valuable insights that enable companies to identify cost-saving opportunities, monitor supplier performance, and enhance program effectiveness.

Communication and Training Initiatives: External experts also facilitate clear communication with employees about travel policies and safety protocols, and offer training or resources on using travel management tools, enhancing compliance and employee satisfaction.
Innovation Travel Management Tools
Several innovative tools and companies are changing the game in corporate travel management.
AltoVita - A comprehensive platform offering end-to-end business travel solutions and global mobility software.
2. Navan - An intuitive travel management tool that enables efficient planning, booking, and expense reporting.
3. Egencia - A globally recognized travel management platform that seamlessly blends technology with customer service.
4. SAP Concur - A tool that integrates travel, expense, and invoice management into one system for total visibility and control.
5. TravelPerk - An all-in-one platform providing flexibility, transparency, and round-the-clock customer support for business travel management.
These tools help streamline the corporate travel process, delivering increased efficiency, transparency, and cost-effectiveness.

2. In-House Corporate Travel Management
In-house corporate travel management is where companies manage all aspects of their business travel internally rather than outsourcing these tasks to external travel management companies or travel agents.
The structure of in-house travel management teams can vary greatly depending on the size and nature of the company, as well as the extent and complexity of its travel needs. However, a corporate travel manager leads the team and oversees and coordinates all travel-related activities. The corporate travel manager works with a team that may include travel coordinators, travel risk analysts, administrative staff, and stakeholders from the finance department.
Considerations and Challenges
Companies with unique or particular travel needs are more likely to opt for in-house travel management solutions. For example, consider companies in sectors like oil and gas that often send employees to remote or high-risk locations, requiring specialized travel arrangements and risk management strategies, or consulting companies that manage a high travel volume with complex itineraries and last-minute changes.
While in-house travel management solutions offer control and customization, they can be resource-intensive. The success of in-house travel management largely depends on the skills and capabilities of the team, making talent acquisition and retention a crucial aspect.
While in-house travel management had its place in the past, even travel managers today should leverage ingenious solutions to book better travel and access real-time data and insights that help optimize even the trickiest travel programs.
3. Travel Agents
Travel agents offer professional expertise and can handle many aspects of corporate travel, such as booking flights and accommodations. They can save time, provide personalized service, and often have easy access to special deals or rates.
Perhaps unsurprisingly, the desire for human connection and personalized service post-COVID drives a continued interest in travel agents. A 2021 poll by the American Society of Travel Advisors found 76% of advisors saw an increase in customers compared to before the pandemic, while 81% said they were hearing from consumers who had never used an advisor before.
Benefits and Limitations
While travel agents offer several benefits, relying solely on them may limit your company's control over its travel booking process and may not provide the comprehensive management needed for larger or more complex corporate travel programs.
Since travel agents have a narrower scope than travel managers, the company would still rely on finance departments to file expense reports and business managers to oversee the approval process.
The best value of travel agents today is leveraging their human touch alongside technology for employees business travel. When a flight is canceled or an airline goes on strike, travelers want an experienced agent to speak to even though they're probably more efficient in personalizing their travel booking without agent help for more routine travel booking.
How to Manage Corporate Travel Effectively
In an evolving corporate travel landscape, businesses must adapt to new trends and challenges. Successful corporate travel management requires innovative solutions and strategies. Let's review six ways to streamline business travel to boost productivity, save time, and reduce corporate travel expenses.
1. Develop a Comprehensive Travel Policy
The cornerstone of effective corporate travel management is a robust, clear, and comprehensive travel policy. This policy is more than just a set of rules; it's an essential tool that promotes cost-efficiency, effectiveness, and simplicity in business travel.
Beyond managing costs, a well-formulated business travel expenses policy encourages responsible employee behavior and ensures compliance with legal requirements. Consider critical components such as booking guidelines, expensing procedures, safety protocols, and mandating the company-selected online booking tool in crafting a travel policy.
2. Leverage an Integrated Travel and Expense Management Solution
By leveraging an integrated travel and expense management solution, businesses can realize considerable cost savings. Tech-powered solutions provide valuable real-time data insights, enhance policy compliance, reduce processing costs, and prevent fraud. These systems offer real-time updates and control over all travel-related expenses and can save time, redirecting employee effort towards more productive tasks.
3. Incorporate Sustainability Practices
The growing interest in sustainable corporate travel only makes sense, as including eco-friendly practices in your travel strategy is imperative. Options such as favoring train travel over flights, where feasible, can significantly lower your carbon footprint.
Given the sustainability targets set by many businesses, climate-conscious choices will continue to shape corporate travel decisions in the coming years.
4. Offer Flexible Bookings Options
The dynamics of business travel have changed significantly post-pandemic. Today's corporate travelers seek longer stays, healthier habits, and a blend of work and leisure. Corporate travel policies are increasingly including non-hotel accommodation options to cater to these needs.
As per Deloitte's 2023 corporate travel study, around 45% of businesses now offer non-hotel lodging in their online booking tools, a significant increase from the previous year.
5. Promote Paid Time Off (PTO)
Encouraging employees to utilize their PTO combats burnout and boosts creativity. This practice enhances productivity and fosters a more attractive work environment for current and prospective employees. Additionally, employers recognize the value of travel incentives over traditional cash bonuses, tapping into the modern preference for experiences over material possessions.
6. Take Advantage of Artificial Intelligence
AI has emerged as a powerful tool in anticipating the needs of business travelers and proactively offering solutions to manage travel well. Advanced AI can streamline the travel experience, from personalized travel recommendations to automated expense reporting, making corporate travel management more efficient, cost-effective, and less stressful.
Top Corporate Travel Trends for 2023
As we navigate the evolving landscape of corporate travel in 2023, several key corporate travel trends are emerging, shaping the future of the industry. From the revival of live events and the adoption of "bleisure" travel to a shift towards serviced apartments and a heightened focus on sustainability, the corporate travel sector is undeniably experiencing a transformative period.
The Resurgence of Live Events
A beacon of hope is shining in the sector with the return of live events.
Travel managers anticipate a boost in business travel, driven primarily by industry events. Following a period of dormant activity, live-event attendance is expected to leap from being the fifth-largest trigger for increased travel spend in 2022 to the top spot in 2023. Over half of travel managers in the United States and Europe are optimistic that industry events will invigorate travel growth this year.
The Rise of "Bleisure" Travel
The blending of business and leisure, or "bleisure" travel, is surging. According to The State of Corporate Travel and Expense 2023 from Skift and Navan, 54% of companies now encourage employees to take personal time before or after a business trip. According to Skift's 2023 State of Travel report, The percentage of business travelers who extended their business trip for leisure purposes was about a quarter in Australia and the UK, half in the U.S., and almost three quarters in India.
Shift from Hotels to Serviced Apartments
With the changing nature of business travel post-pandemic, corporate travelers are increasingly favoring non-hotel accommodations. Deloitte's 2023 corporate travel study reveals a significant policy shift to include non-hotel accommodations in travel itineraries, as almost half of businesses now accommodate such bookings.
Nearly half of companies today (45%) have non-hotel lodging in their corporate booking tools versus only 9% last year, and 57% of companies now have agreements with specific branded apartment/home rental providers, up from 23% in 2022. This preference emphasizes the desire for a more integrated, home-like travel experience for business relationships, capable of supporting both work and leisure activities.
Sustainability: A Strategic Priority
According to Skift's 2023 State of Travel report, 63% of companies are interested in increasing sustainable business travel, even if it costs more.
According to the study from the WTTC: A World in Motion Shifting Consumer Travel Trends in 2022 and Beyond most travelers are seeking and choosing sustainable travel options.
In response to rising environmental consciousness, sustainability has become a central focus in corporate travel. More than half of companies are prepared to increase their travel spending only on sustainable business travel, echoing the preferences of most travelers. Recognizing the environmental affect of corporate travel, most businesses aim to reduce their carbon footprint, with over 40% of surveyed companies actively optimizing their policies for a lesser environmental affect. Amid these changes, travel suppliers are also investing significantly in green initiatives and developing strategies to cater to the emerging demand for sustainable travel options.
These trends represent a seismic shift in the corporate travel landscape, redefining how we perceive and manage business travel. It's an exciting time for the travel industry; one platform is ripe with opportunities for innovation and growth and a clear focus on sustainability and traveler well-being. As we progress, we must remain adaptable, adopting and incorporating these emerging trends into our corporate travel strategies.
Takeaways
Effectively managing corporate travel in today's evolving global business travel landscape is an art that requires strategic foresight, adaptability, and efficient resource utilization. The fast-paced shifts in the sector and the changing preferences of corporate travelers underscore the need for businesses to stay informed and agile. Here are the key takeaways from our comprehensive guide to corporate travel management in 2023, encapsulating the essential strategies and trends you need to consider to streamline your business travel operations and cater to the needs of your traveling employees effectively.