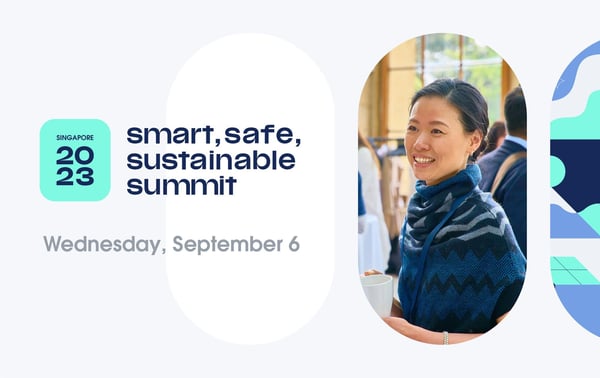 Innovation Summit
Events
The Smart, Safe, Sustainable Summit: Singapore Date Announced
The AltoVita Smart, Safe, Sustainable Summit will be making its debut in Singapore on September 6, at Swissôtel The Stamford.
This interactive event follows the success of the Smart, Safe, Sustainable Summit held recently in London in June this year.
Now for the first time this innovative and unique event series turns its focus onto the Asia Pacific region — a region that is experiencing rapid growth in both employee relocations and corporate travel following the lifting of restrictions.
On September 6 in Singapore we will bring together talent mobility, corporate travel, relocation and extended stay accommodation experts to discuss the latest trends and best practices in leveraging data intelligence and technology to drive innovation.
Spaces are limited, so reserve your seat today.
This will be a timely event, as many destinations are experiencing a highly competitive environment where corporate accommodation prices are rising.
Organisations now need to balance rising travel and accommodation costs with their business objectives and sustainability commitments, so we'll explore the Asia Pacific's corporate housing landscape in detail, tackling key issues such as:
How do mobility and travel managers harness technology to select accommodation that aligns with their corporation's sustainability goals?
What are the best ways to push down costs?
How do businesses give employees more accommodation choices, beyond traditional serviced apartments, but maintain the highest safety standards?
What can a corporation do to embed diversity, equity and inclusion into their corporate housing programme?
The Agenda
This half-day event takes place in central Singapore, from 8am to 1:30pm. There will be three-panel debates, roundtable discussions, and plenty of opportunities to network with peers.
Sessions will cover a range of topics including:
Rising to the Sustainability Challenge
Innovative Accommodation Sourcing
Evolving Travel & Mobility Policies with Smarter Technology
Uniting Business Travel & Global Mobility
Data-Driven Approaches to Talent Strategies
You can view the full agenda here.
The event is sponsored by TruTrip, with media partners including TTG Asia, Sustainable Hotel News, TravelDailyNews International and The Mover.
The Altos
Did you know AltoVita is also bringing its popular The Altos to Singapore for the first time?
The Altos are AltoVita's awards ceremony dedicated to hospitality operators of corporate housing accommodation and hospitality software platforms.
This dedicated APAC ceremony will take place shortly after the Smart, Safe, Sustainable Summit, starting at 3 pm. More details to follow soon, but if you're interested in discovering more about innovative hospitality operators in the region, and want a chance to network with them during a dinner and drinks reception, this could be the day for you.