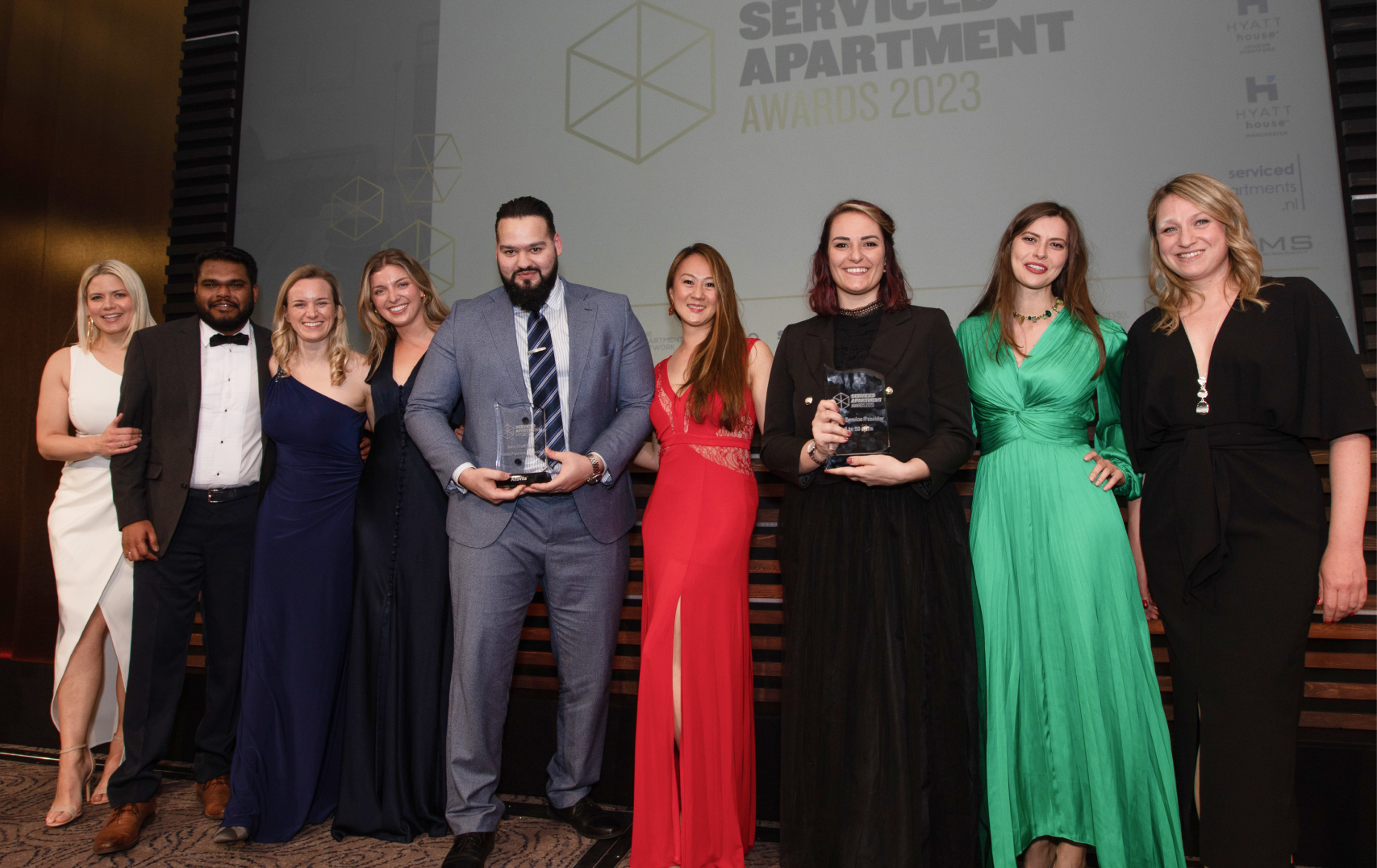 News 
AltoVita's Double Win at the Serviced Apartment Awards
Corporate accommodation platform AltoVita was crowned Best Short-Term Rental Platform and Best Service Provider at the Serviced Apartment Awards in London on May 18.
The awards, dubbed the "Oscars of the industry", are unique as they specifically cater to the serviced apartment, aparthotel, extended stay and short term rental industries.
Eszter Gal, AltoVita's Client Success Team Lead for EMEA, was also shortlisted in the Rising Star category.
The two accolades are the latest in a series of wins for AltoVita. The corporate accommodation technology startup was named Corporate Housing Provider of the Year at the Expatriate Management & Mobility Awards (EMMAs) for the Americas region in May this year.
AltoVita has also been shortlisted for this year's Think Global People and Relocate Awards, which take place in June, across two categories: Best serviced apartment provider — local/global; and Excellence in technology or analytics.
The double win at the Serviced Apartment Awards are testament to AltoVita's constant drive for innovation. The company launched a series of enhancements last year for its Reporting Dashboard, including Sustainability Filters to help companies achieve their Environmental, Social and Governance (ESG) targets.
More new features will be announced at this year's AltoVita Smart, Safe, Sustainable Summit, which takes place in London on June 8 at the iconic Sky Garden.
Find out more and register here.
AltoVita delivers smart & sustainable corporate housing solutions to employees anywhere in the world. AltoVita's technology provides a cloud-based bridge between the highly fragmented property distribution system and multinational Global 2000 companies. A proprietary two-way API integration with a standardised sourcing process reduces the legacy, inefficient 48-to-72-hour bidding process down to a few minutes, saving valuable time and money. Corporate clients love the bespoke user interface seamlessly configured to their mobility policies, and employees enjoy a greater sense of choice and support in their relocation journey. A network of 1 million+ verified and vetted properties are all duty of care compliant, backed by a four-tier quality control process, located in over 3000 cities & 165 countries world-wide.
The fully customizable platform provides instant access to a diverse network of 1 million+ housing options worldwide — including serviced apartments, professionally managed homes, aparthotels, and co-living — with the ability to sort by desired amenities, pet friendliness, sustainability scores, and more.
In December 2022, AltoVita secured $9.5 million in an oversubscribed Series A investment round.
The investment, co-led by Novum Capital Partners and Fifth Wall will help AltoVita continue its expansion to reshape the technology landscape and build the largest connected inventory in the $201bn corporate accommodation sector, by delivering 2.5 million properties to businesses and employees across 35 thousand locations by the end of 2023.